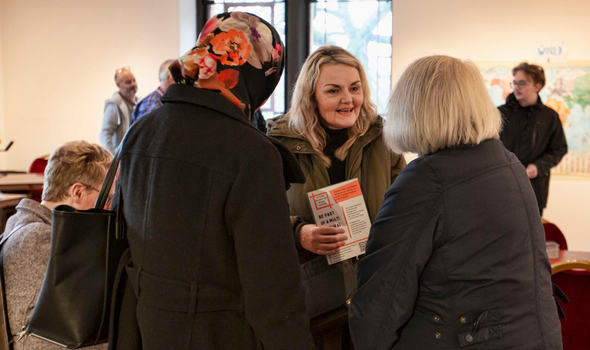 Putting Ourselves in the Picture explores and celebrates the heritage and contributions of those who have made Scotland their home. The project creates opportunities for people to interact and get to know one another through collaborative exhibitions, publications, and multicultural events.
The project is a strand of Migrant Voice's work around balancing the media portrayal of migration and bringing the stories of migrants into the mainstream media, art institutions, and the public realm.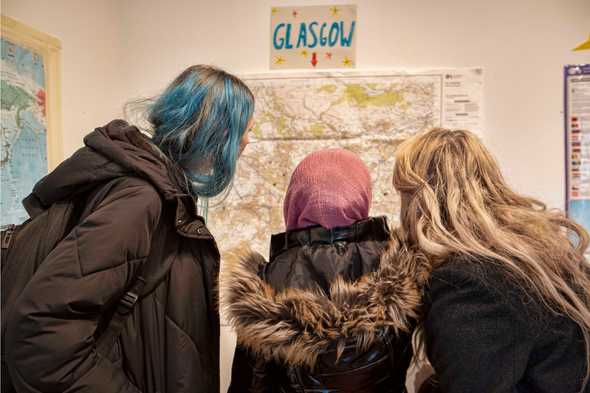 Throughout 2022 - 2025, the local community will have a chance to get involved with a range of events and opportunities, including creating pop-up and online exhibitions, collaborative publications, participating in training sessions, museum tours and other creative undertakings.
Sign up here: www.tinyurl.com/MigrantVoiceGlasgow
As part of the project, a major photographic exhibition will launch at the Kelvingrove Art Gallery and Museum in September 2023. It'll feature photographic portraits of migrants representing different backgrounds and contributions, and a series of photographs taken by people from different ethnic minorities.
Community members will collaborate with the Migrant Voice and Glasgow Museums teams to curate the exhibition and develop a programme of accessible engagement activities, creating opportunities to have a conversation with people who have migrated to Scotland and making visitors from the BSL community and English learners able to fully enjoy it.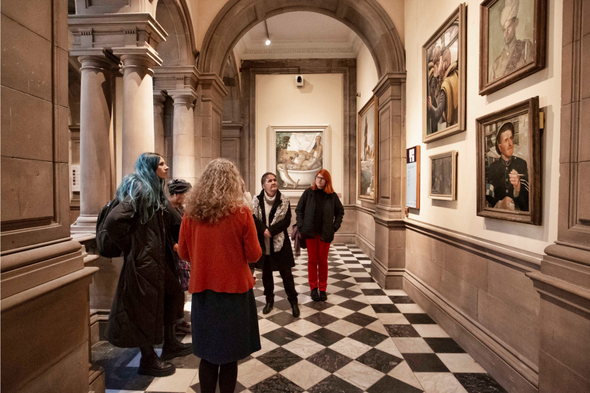 Contribute to a series of collaborative zines
There is also a series of collaborative zines in the making, each featuring a poster by an artist representing a different ethnic background, and texts and images from diverse participants, including those who don't speak fluent English. The posters will make up one of the exhibitions in the later phase of the project.
Everyone with a connection to Glasgow is welcome to contribute: those who moved to Glasgow from elsewhere, those from Glasgow who have lived somewhere else, and those with ancestry in other parts of the world.
Take part in training
Starting from January 2023, you can sign up to take part in a series of training opportunities aimed at supporting community members to develop their skills and share their heritage and experiences of migration through photography, creative writing, and illustration.
Sign up here: www.tinyurl.com/MigrantVoiceGlasgow
Let's put ourselves in the picture!
Join us on social media and share the word with everyone who may be interested!
Facebook: Putting Ourselves in the Picture
Instagram: @migrantvoice
Twitter: @migrantvoiceuk
Feel free to contact Marzanna Antoniak, the project coordinator, at [email protected] or 078 9588 2963.
Download the project flyer here.
News and events
We are looking for photography and illustration trainers for our Putting Ourselves in the Picture project.