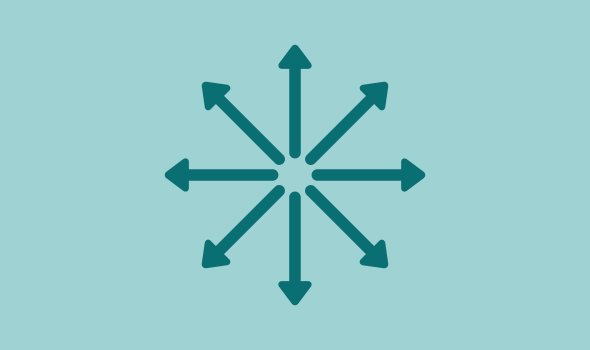 In 2019 alone:
We have trained and mentored 500 people to tell their stories
150 of our members made their voices heard in the media
150 spoke directly to policymakers about the issues that affect them
In that time, over 100 of our members have won justice as a result of campaigning with us. In these campaigns, we often address issues affecting tens of thousands of people.
One recent example is the My Future Back campaign, where we're fighting for justice for tens of thousands of international students who had their visas unjustly curtailed in 2014. Our work alongside them led to 50+ affected students speaking out in the media and three major inquiries in 2019 – by the National Audit Office, Public Accounts Committee and APPG on TOEIC – all of which produced damning evidence of the Government's mishandling of this matter. As a direct result, dozens of students are now winning their cases in the tribunal and finally getting the opportunity to restart their lives.
We also work to empower individuals to advocate for their rights, raising awareness of injustices that also affect many others. Nas, who came to the UK after fleeing Afghanistan as a teenager, is one of these people. Like all young asylum seekers, he was told to leave the UK when he turned 18. We trained and mentored Nas to speak to the media and to the public about his case and to build a community campaign raising awareness of the injustice facing young refugees in the UK. He now has refugee status and is a role model for other migrants, working with and inspiring them to tell their stories and advocate for their rights.
Hear directly from some of our members about the impact of our work…
"It's the first time I have been able to speak about it. I felt like people were listening to me. I felt so relieved, I felt like I had a voice." (A member who spoke to Channel 4 News in May 2020 about the burden of the NHS surcharge)
"You've provided an essential voice for humanity and justice over the last 10 years – and we need you more than ever now!"
"Whoever you are, from any background, Migrant Voice is happy to embrace you and happy to support you."
"Without a shadow of a doubt I have to say Migrant Voice is the most reliable helping hand for the vulnerable migrants. I believe in Migrant Voice."
"Thanks for everything you did for me. I will never forget this. You saved my future and my life. Many many thanks."
"Thank you for empowering me to discover skills I didn't even know I had as well as helping other migrants do the same thing."
"Migrant Voice deserves immense respect and thanks. They are a real friend and family to migrants who have suffered a lot."
"Thank you Migrant Voice for teaching me how it is important and empowering to have a voice as a migrant in a society."
"Migrant Voice is a great organisation of great people… I have no word to say thank you."
"I don't have words to thank you. All the support you're giving, staying on our side, feeling our emotions and the tragedy we've gone through. Once again, I realised there are still good people, and humanity is still alive. Your efforts mean a lot to us – we were in the middle of the desert and you guys brought light to us like angels, to prove our innocence. I wish you all the very best from the deepest part of my heart."
"Migrant Voice is an amazing project. I will recommend to anyone. In whatever I needed help, the Migrant Voice team would help me. They invited me to many events, and in some events I've spoken which I think improved my confidence. I got to know a lot of people and organisations which is amazing."
"I wish to personally extend my gratitude and appreciation for all the work you put in to make sure my story gets shared. The article would never have been published if not for your efforts and for that I thank you sincerely."
"I never thought in my wildest dream to see my name in a newspaper article as a writer. Without your help it was impossible. As ever, I am in debt to you. Thank you for all the help you have given me."
"Since I met people from Migrant Voice, I feel more welcomed in the community. I made a lot of friends and I now know a lot of people in and around Birmingham and other areas."
On our training…
"Thank you for a fantastic training session; it was so informative and well delivered!"
"The energy in the room was great. It was a lovely atmosphere delivered by enthusiastic trainers."
"I found your story and how your organisation started really inspiring. It's very generous of you to share all your learning with us."
"Everything was really informative and interesting… What stood out as really unique and new was having a professional journalist/editor here – getting a behind-the-scenes view of a journalist and getting a better understanding of what journalists are looking for."
"Thank you so much for the media training, it was transformative, so well put together and beautifully delivered."
"Lots of learning to take back to the office and great to be able to share ideas and experiences with some brilliant people."
From journalists…
"Through meetings between members and the media and by channelling requests for interviews to members with personal experience of particular issues Migrant Voice has undoubtedly facilitated and directly contributed to better, more accurate coverage."
"For more than five years I have had a trusting and highly professional relationship with Migrant Voice. The organisation has without doubt been an excellent and knowledgeable guide in the world of migration where language and context are crucial when reporting on such matters. It has also provided case studies to highlight the real issues and sensitivities. By doing so it has consistently challenged the bias, misinformation and xenophobia which some media coverage has generated in an irresponsible way. It's staff are very accessible, have a very sound of grasp of how news operates and are not afraid to challenge the establishment's views."
"Migrant Voice has improved communication between journalists and members and in my experience provided extremely helpful advice and information on how reporters can establish a dialogue with migrants for their reporting. The organisation goes out of its way to provide access and information to migrants -- sometimes at very short notice and when there are multiple demands on their time."