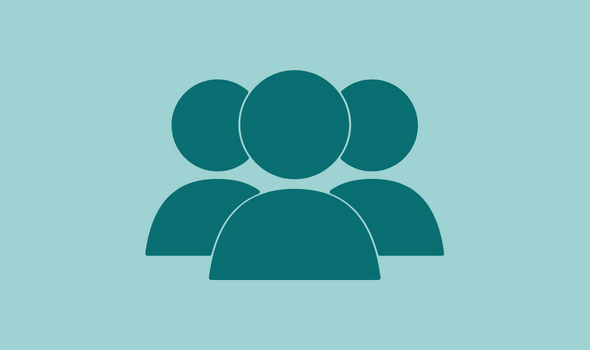 Talks and discussions
Monday 2 October
* Lebanon: Scars of the Beirut Explosion, Dalal Mawad. 7pm, from £6.13, Frontline Club, 13 Norfolk Place, W2.
* Foreign Aid and its unintended consequences: seeking a radical reboot, Dirk Jan-Koch discusses the unintended consequences of foreign aid in areas such as migration and resettlement, governance and conflict. Online, 4.30pm.
Tuesday 3 October
* Documenting the Migrant Crisis, Lizia Volksmann, Mike Thomson, Lotte Bridgeham. 7pm, from £5.94, Frontline Club, 13 Norfolk Place, W2 1QJ.
* Writing After Windrush, Malachi McIntosh. 6pm, free, Gresham College, Barnard's Inn Hall, EC1N 2HH.
* Eurowhiteness: culture, empire and race in the European project, Hans Kundnani, K. Bhambra, Helen Thompson, Mike Wilkinson. 6.30-8pm, in-person and online, London School of Economics, Houghton Street, WC2.
* Global Health Equity and the Role of Trade, Ngozi Okonjo-Iweala. 5.30pm, London School of Hygiene and Tropical Medicine, Keppel Street, WC1E 7HT.
* Primary Health Care the heart of every health system. How do we get there?, Lakshmi Balaji, Dina Balabanova, Joy Mugambi, Kumanan Rasanathan. Online,12.45-1.45pm, free, London School of Hygiene and Tropical Medicine, Keppel Street, WC1E 7HT.
Wednesday 4 October
* Hans Albrecht Foundation Annual Lecture and Human Rights Award, Stephanie Harrison discusses the importance of challenging the unlawful detention of refugees + 2003 award to Hummingbird Project: founded in 2015 as a grassroots organisation in Calais, it is now a Brighton-based charity working locally with young refugees & campaigning nationally. 6-8pm in-person and live, free, Wiener Holocaust Library, 29 Russell square, WC1.
Thursday 5 October
* An Evening With Paterson Joseph, the author of Charles Ignatius Sancho. 7pm, £8.50, Riverside, 101 Queen Caroline Street, W6 9BN.
* Where to next on migration for southern Europe? Analysing trends in narratives and policies. 3-7pm, online.
* Looking back, looking forward: Global South perspectives on the BRI, Dora Meredith, Grace Asirwatham, Bitange Ndemo, Linda Calabrese, Yunnan Chen. 3.30-5pm, online.
* Trinidad Carnival, Past and Present, Pennie Mendes. 1-1.55pm, free, V&A Museum, Cromwell Road, SW7.
Friday 6 October
* An evening with author Tony Fairweather; An enlightening Windrush story + Ray Shell. 6-8pm, £2.33, Black Cultural Archives, 1 Windrush Square, SW2 1EF.
Saturday 7 October
* Right to Boycott Day of Action, Palestine Solidarity Campaign
Exhibitions
* Lagos, Peckham, Repeat: Pilgrimage to the Lakes, group exhibition on the connections between Lagos in Nigeria and Peckham - home to one of the largest Nigerian diaspora communities in the UK. Free, South London Gallery, 65-67 Peckham Road, SE5 8UH. Until 29 October.
+ Celebrating the Peckham-Lagos connection
* A World in Common: Contemporary African Photography, how photography, film, audio, and more have been used to reimagine Africa's diverse cultures. £17/ conc available, Tate Modern, Blavatnik Building, Bankside, SE1 9TG. Until 14 January.
+ Photography exhibition fit for African monarchs
* Windrush 75, season of events and displays marking the arrival of the Empire Windrush. V&A Museum, Cromwell Road, SW7. Until December.
* Migration Museum, exhibition Taking Care of Business: Migrant Entrepreneurs and the Making of Britain (now extended until 23 December) + Climate Refugees: Artistic Responses - Ashes to Ashes, until 25 October. Free, Friday-Sunday, 11am-5.30pm, Lewisham Shopping Centre, SE13 7HB.
+ 21 October, The Migration Mix, day-long festival of words and beats, free
* Africanesse, Cameroonian photographer Angèle Etoundi Essamba, Doyle Wham. 91A Rivington Street, EC2A 3AY, until 18 November.
* Antelope, Malawian, Oxford-based artist Samson Kambalu's sculpture on the Fourth Plinth in Trafalgar Square.
* Between Two Worlds: Vanley Burke and Francis Williams, portraits of two Jamaican gentleman scholars. Burke's photography and archives, alongside historical archives and scientific images shedding new light on the Williams painting, invite reflections on quests for identity and colonial legacies. Free, V&A Museum, Cromwell Road, SW7. Until 31 December.
* Collecting and Empire, trail making connections between archaeology, anthropology and the British Empire. British Museum, Great Russell Street, WC1B 3DG.
* British Library, installation of 6,328 books celebrates the ongoing contributions made by immigrants to Britain. Tate Modern, Bankside, SE1 9TG.
* Akram Zaatari: Dance to the End of Love, 22-minute video installation of YouTube clips of Arab youths from West Asia and North Africa who have uploaded films of themselves to the internet. Free, Tate Modern, Bankside, SE1 9TG.
* China's hidden century, the resilience and innovation of 19th-century China. British Museum, Great Russell Street, WC1. Until 8 October.
* Inspiration Africa: Stories Beyond the Artifacts, exploration of V&A galleries through the lens of African heritage. Free, every second Saturday of the month, V&A museum, Cromwell Avenue, SW7.
* Genetic Automata, four videos by Larry Achiampong and David Blandy exploring race, science and identity in an age of avatars, videogames and identity. Free, Wellcome Trust, Euston Road, NW1. Until 11 February 2024.
* In The Shade of the Sun, Palestinian artists Mona Benyamin, Xaytun Ennasr and Dina Mimi on the relationship between politics and aesthetics + sonic performance commission by Makimakkuk, The Mosaic Rooms, 226 Cromwell Road, SW5 0SW until 22 December.
* The Conservatory x Ranjani Shettar, site-specific commission by Indian sculptor Ranjani Shettar, Barbican, Silk Street, EC2, until March 2024.
* Asim Waqif: वेणु [Venu], bamboo installation that explores themes of urban space, ecology and community. Free, Hayward Gallery Terrace, Southbank Centre, until 22 October.
* Chorus in Rememory of Flight, Sierra Leonean artist Julianknxx offers song and music as forms of resistance to invoke new understandings of what it means to be caught between multiple places, Barbican Centre, Silk Street, EC2Y 8DS until 11 February.
* Voyages, Hélène Amouzou's self-portraits document a migrant who has grappled with freedom, exclusion and bureaucracy. Many of the works were created while she was seeking asylum in Belgium, free, Wednesday-Saturday, Autograph, Rivington Place, EC2A 3BA, until 20 January.
* Beyond the Black Triangle, Jamaican-British photographer Armet Francis' mission is documenting the African diaspora, free, Wednesday-Saturday, Autograph, Rivington Place, EC2A 3BA, until 20 January.
* Prix Pictet, "the world's leading prize for photography and sustainability",12 photographers, free, V&A museum, Cromwell Road, SW7, until 22 October.
Saturday 7 October
* United in Migrant History: The Colours of Greenwich Archive Exhibition, co-created exhibition at the Living Refugee Archives, with a formal handover at 1pm. 12-5pm, free, UEL Docklands Library, Newham.
from Monday 9 October
* Portraits for English to See, seven new works by São Tomé and Príncipe artist René Tavares. The Africa Centre, 66 Great Suffolk Street, SE1 0BL until 29 October.
+ 13 October, artist talk, Unfinished Histories, René Tavares, Paula Nascimento and Paul Goodwin, 7pm
Film
* The Old Oak, a landlord in northern England keeps his pub running thanks to a handful of loyal regulars, but there are tensions around the arrival of refugee Syrian families in the area. Anger is exacerbated when the landlord strikes up a friendship with Yara, a young Syrian photographer. Cineworlds Wandsworth, West India Quay; Picturehouses Central, Clapham, Crouch End, East Dulwich, Finsbury Park, Fulham Road, Gate, Greenwich, Hackney, Stratford East; Everyman Belsize Park, King's Cross, Muswell Hill, Ritzy; Odeons Camden, Covent Garden, Greenwich, Holloway, Luxe Swiss Cottage, South Woodford, Wimbledon; Vues Finchley Road, Fulham Broadway,Islington, North Finchley, Westfield London, Westfield Stratford City; from 6 October, Lexi
+ The Syrian refugees and the derelict pub
* Past Lives, South Korean child friends are separated when one family moves away, but meet years later for one fateful week. Picturehouses Central, Clapham, Crouch End, East Dulwich, Finsbury Park, Fulham Road, Gate, Greenwich, Hackney, Stratford East, West Norwood; Everyman Baker Street, Belsize Park, Borough Yards, Broadgate, Chelsea, Crystal Palace, Hampstead, King's Cross, Maida Vale, Muswell Hill, Screen on the Green; Odeons Camden, Covent Garden, Greenwich, Holloway, Luxe Haymarket, Luxe Swiss Cottage, Wimbledon; Vues Finchley Road, Fulham Broadway, Islington, North Finchley, Shepherd's Bush, Westfield, Westfield Stratford City
* New Taiwanese Cinema, programme includes In Our Time, A Brighter Summer Day, Rebels of the Neon God, The Sandwich Man, Vive l'Amour, A Time To Live, A Time To Die, Flowers of Shanghai, Yio Yi, Dragon Inn, Goodbye Dragon Inn. Garden Cinema, until 6 November.
* R.M.N., historic resentments in a Transylvanian town start to bubble to the surface with the arrival of new immigrant workers hired by the local factory. Riverside, until 5 October.
Tuesday 3 October
* White Nanny Black Child, a group of adults share their experiences of growing up as children of Nigerian immigrants who were fostered by white British families. 6.30pm, Curzon Bloomsbury
* A Symphony for a Common Man, Brazil's José Bustani, head of the Organization for the Prohibition of Chemical Weapons, fought to de-escalate military tensions and decommission chemical weapons. But when he refused to comply with the US he was ousted, a betrayal from which he has yet to recover. Curzon Bloomsbury
Friday 4 - Saturday 5 October
* Twice Colonised, portrait of Inuit lawyer Aaju Peter's attempt to establish an Indigenous forum at the European Union while on a personal journey to reclaim her language and culture after a lifetime of whitewashing and forced assimilation. Curzon Bloomsbury
from Wednesday 4 October
* BFI London Film Festival. This is the Big One: scores of films from all over the world, BFI Southbank, BFI IMAX, Curzon Mayfair, Curzon Soho, ICA, Prince Charles, Royal Festival Hall, Vue West End + Bargehouse at Oxo Tower Wharf, gallery@oxo, Outernet, Science Gallery, until 15 October.
+ Festival films from Africa, Asia and Latin America
from Friday 6 October
* Lovers Rock, Steve McQueen's joyful love letter to the Blues Party music and party scene of the 1970s/80s. 8pm, £14/£16, Garden Cinema
from Friday 6 October
* Father and Soldier, 1917: Bakary Diallo enlists in the French army to be near Thierno, his 17-year-old son, forced to serve. Thierno must emancipate himself and become a man; Bakary does whatever it takes to spare his son from fighting and bring him safely home. Ciné Lumière, until 15 October.
Performance
* Mlima's Tale, a story of the ivory trade and its corruption. Kiln Theatre, 269 Kilburn High Road, NW6, until 21 October.
+ 5 October, post-show Q&A
* The Father and The Assassin, play that traces Nathuram Godse's life over 30 years during India's fight for independence, from a devout follower of Gandhi, through to his radicalisation and his 1948 assassination of Gandhi. National Theatre, SE1 9PX, until 14 October.
+ Girl to boy, devout follower to assassin: the Nathuram Godse story
* Death of England: Closing Time, drama exploring family dynamics, race, colonialism and cancel culture, by Roy Williams and Clint Dyer. £20-£60, National Theatre, Southbank, SE1 9PX, until 11 November.
* untitled f*ck m*ss s**gon, the play jumps through time – wriggling inside of and then exploding lifetimes of repeating Asian stereotypes, wrestling history for the right to control your own narrative in a world that thinks it can tell you who you are. Young Vic, 66 The Cut, SE1, until 4 November.
* Inua Ellam's 05Fest, the former refugee, poet and playwright showcases the power of words as he curates and hosts a series of creative and thought-provoking events. Barbican Centre, Silk Street, until 5 October.
* A Doll's House, Tanika Gupta's reworking of Ibsen's classic p[ay is set in colonial India, where Niru is a Bengali woman married to an Englishman working for the British administration. Niru risks her own reputation in order to save her husband's and, in the process, discovers herself. Tower Theatre, N16 7HR, until 7 October.
from Tuesday 3 October
* Dugsi Dayz, exploration of friendship between Somali girls. £3-£16, New Diorama Theatre, 15-16 Triton Street, Regent's Place, NW1 3BF, until 14 October.
* The Empress, Tanika Gupta's drama set in 1887, as an Indian nursemaid, a lascar (sailor) and an Indian politician arrive in Britain - an epic story that reveals the social diverse of the Asian presence in 19th century Britain. £15-£44, Lyric Hammersmith, Lyric Square, King Street, W6, until 28 October.
from Thursday 5 October
* Blue Mist, set in the shisha lounges of North West London, Mohamed-Zain Dada's play follows a journalist who sells out his own community, in a candid riposte to the portrayal of South Asian Muslim men in the media. £12-£25, Royal Court, Sloane Square, SW1W 8AS, until 18 November.
+ 17 October, post-show talk
Friday 6 October
* Arabs Are Not Funny, Muhsin Yesilada (MC), Hasan Al Habib, Fatiha El-Ghorri, Sami Abu Wardeh, Julie-Yara Atz. £18.50, Royal Albert Hall, Kensington Gore, SW7 2AP.
Monday 9 October
* No Direction Home, collaboration with the Palestine Comedy Club presents Alaa Shehada, Diana Sweity and Hanna Shammas on their first UK tour, performing in English + Catherine Bohart. 7.15-8.15pm, from £15, Soho Theatre, Dean Street, W1.
TV and radio
Monday 2 October
* Rainsong in Five Senses, Nandini Das looks at rain in cultures around the world, beginning with India, 10.45pm, Radio 3
Tuesday 3 October
* White Nanny, Black Child, documentary about some of the 70,000 west Africans fostered by white Britishers in the four decades to 1995, 10pm, Channel 5
* Una Marson: Our Lost Caribbean Voice, docudrama, 11.10pm, BBC 4
* Imagine: Andrea Levy - Her island Story, Levy's novel about the Windrush generation captured imaginations: this (repeated) programme looked at whether an adaptation would follow suit, midnight10, BBC4
* The Mandates, the impact of the British and French mandates in the Middle East, 4pm, Radio 4
Thursday 5 October
* Sorry, I Didn't Know, Jimmy Akingbola hosts panel show about black history, midnight40, ITV1
Friday 6 October
*
How the Yom Kippur War Changed Everything, for Everyone
, the far-reaching effects of the 1973 war in the Middle East, 12.04pm, Radio 4
Online exhibitions
* Black History Month: Celebrating Windrush Heroes, the stories of Roy Hackett, Mona Baptiste, Anthony Brown and Jacqueline McKenzie.
* Behind the Algorithm: Migration, Mexican Women and Digital Bias, Mexican-British artist Mónica Alcázar-Duarte examines the role of search engine algorithms in society, and the impact of digital bias and discrimination in shaping cultural 'truths'.
* Static Range, Himali Singh Soin uses a real-life spy-story in the Indian Himalayas to speculate about mountains, myths and the nuclear sublime. It includes letters, animation, music, embroidery, planting and a performance installation.
* Our Journey Our Story: History and Memory of Sickle Cell Anaemia in Britain, the first such exhibition in the UK. Hosted by the Black Cultural Archives
* Portraits from Tower Avenue, Jamaica, by Jamaica-born photographer Dexter McLean, who moved to UK when he was 9. Hosted by Autograph
* Heart of the Nation: Migration and the Making of the NHS, stories and experiences of people who have come to Britain to work in the National Health Service in the past 72 years. Migration Museum.
* Shanti Panchal: A Personal Language of Painting 2007-2018, born in a village in Gujarat, India, the artist studied at the Sir JJ School of Art, Bombay, before arriving in England on a scholarship: he has now lived and worked in London for more than 40 years, Ben Uri virtual museum.
* Ridley Road Stories, Part 2, photos of African and Caribbean locals on Ridley Road and Gillett Square, Hackney. Hosted by Autograph
* Contagion: Colour on the Front Line, Aida Silvestri's experimental body of work exploring the impact of Covid-19 on frontline workers of colour, linking the present with the past. Hosted by Autograph
+ Aida Silvestri in Conversation
Thanks to volunteer Daniel Nelson (editor of Eventslondon.org) for compiling this list.