Feel at Home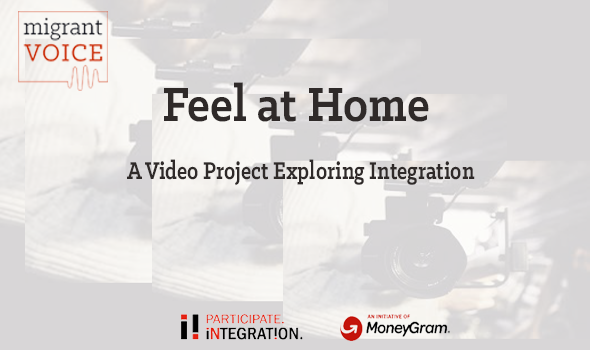 Join us for creative, hands-on workshops where we will explore the possibilities of video making to tell stories of integration from our perspectives.
The seven workshop sessions will:
• Encourage creative expression through video making;
• Develop practical, introductory video making skills;
• Create powerful audio-visual messages
The workshops will explore the subject of integration from many angles including
- our own experiences of what helps and hinders the process,
- what creates a sense of belonging.

Through the workshops, we will create videos with messages around home, integration and belonging as resources for how everyone of us can play a role in making integration happen. The project is open to all migrants, refugees, asylum seekers and those from the host and established communities.
The course is free of charge and open to everyone, you do not need to have any previous filming skills or experience but participants must attend all workshops.

When: The course has 7 sessions starting Thursday 21 March and the following 6 Thursdays ~ 6-8.30pm.
Where: Migrant Voice, Voluntary Action Islington, 200A Pentonville Road, London N1 9JP.

We are delighted to run this project as a partner in the Participate Integration Initiative.

To register your interest in the project please click here
For more information contact [email protected] or [email protected]