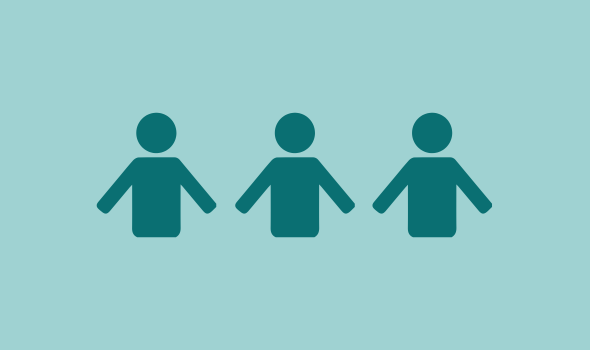 LONDON
EXHIBITIONS
* The Yanomami Struggle, exhibition devoted to the work of photographer Claudia Andujar and her collaboration with the Yanomami, one of Brazil's largest indigenous peoples' groups, £16/£5, The Barbican, Silk Street, EC2, until 29 August.
* African Spirits of Modernism, Yinka Shonibare's quilts, sculptures and African masks that engage with the artist's own identity as a post-colonial; hybrid, Stephen Friedman Gallery, 25-28 Old Burlington Street, W1, until 31 July.
* Ebika Bya ba Kuchu mu Buganda, work by Leilah Babirye, who was given asylum in the US after fleeing Uganda, on being gay in Uganda and Africa generally, Stephen Friedman Gallery, 25-28 Old Burlington Street, W1, until 31 July.
* Presence: Five Contemporary African Photographers, work by Amilton Neves Cuna, Anke Loots, Léonard Pongo, Mário Macilau and Nonzuzo Gxekwa, free, closed Mondays Photographers Gallery, Ramillies Street, until 28 August.
* Selfies and Stories from Hackney's Windrush Generation, outdoor exhibition, free, Autograph, Rivington Place, EC2, until 31 August.
* Journeys, works from the Dulwich Picture Gallery's collection on the nature of migration from the 17th century to today, included in gallery entrance: fee of £16.50/ under 30s £5, closed Mondays except Bank Holidays, Dulwich Picture Gallery, Gallery Road, SE1, until 22 August.
+ Old masters and new community curators show the way
* History of Bombs, Ai Weiwei installation, until 5 September, Imperial War Museum, Lambeth Road, SE1.
* Collecting and Empire, new trail making connections between archaeology, anthropology and the British Empire, British Museum, Great Russell Street, WC1.
* Antonín Kratochvíl: Testimonies, black and white photographs by four-time World Press Photo winner, Czech Centre's Window Gallery & Czech Embassy, until 31 August (outdoor exhibition). Hosted by Czech centres.
* Reflections: contemporary art of the Middle East and North Africa, British Museum, Great Russell Street, WC1, until 15 August.
+ Reflections from the Middle east and North Africa
* James Barnor; Accra/London - A retrospective, pioneering Ghanaian-British photographer James Barnor's intimate images of African and Afro-diasporic lives, focusing on the period 1950-1980. Free, Serpentine Galleries, Kensington Gardens, W2, until 24 October.
* Kicking Dust, Igshaan Adams' first solo exhibition in the IK takes inspiration from indigenous South African dance, £12, Hayward Gallery, Southbank Centre, until 25 July.
* Migration Museum, Room to Breathe, exhibition inviting visitors to discover stories from generations of new arrivals to Britain; Humanae, Angélica Dass' documents every human skin tone through portrait photographs; and Wall, painted onto two separate surviving segments of the Berlin Wall by artists STIK and Thierry Noir, free, Wednesday-Saturday 12-5.30pm, Lewisham Shopping Centre, SE13.
+ Football Moves People, new museum campaign will run throughout the European Championship highlighting how migration has shaped the sport
* Stories of Black Leadership 11: Breaking Barriers, the second chapter of a three-year project to make visible the journeys of pioneering Black British women - Linda Dobbs, Doreen Lawrence, Maggie Aderin-Pocock , Margaret Casely-Hayford and Shirley Thompson.
* Black Jack, Malawian-born artist, writer and academic Samson Kambalu's colourful, thought-provoking flags, free, Southbank Centre Square, Belvedere Road, until 5 September.
* British Library, installation of 6,328 books celebrates the ongoing contributions made by immigrants to Britain, Tate Modern, Bankside, SE1.
* War Inna Babylon: The Community's Struggle for Truths and Rights, the history of Black people's resistance to institutional racism and policing, £5, Tuesdays free, closed Mondays, ICA, The Mall, until 26 September.
* Epic Iran, 5,000 years of art, design and culture, £18, Victoria and Albert Museum, Cromwell Road, SW7.
* Deutsche Börse Photography Foundation Prize 2021, four shortlisted photographers, including Poulomi Basu's depiction of conflict in Central India and Alejandro Cartagena on repercussions of homeownership and developments in northern Mexico, Photographers Gallery, Ramillies Street, W1, until 26 September.
+ 4 August, Artist Talk: Poulomi Basu, 6.30pm
from Monday 26 July
* Earth Photo Exhibition, free, Royal Geographical Society, 1 Kensington Gore, SW7, until 25 August.
PERFORMANCE
* The Invisible Hand, a US banker knows confined to a cell in Pakistan knows every second counts. Who will decide his fate? His captors, or the whims of the market?, £15-£32.50, Kiln, 269 Kilburn High Road, NW6, until 31 July.
* Out West, three new one person plays: The Overseas Student by Tanika Gupta, about 18-year-old Mahatma Gandhi in London; Go, Girl by Roy Williams, a celebratory story of Black female empowerment and everyday heroism that follows a shopping centre security guard and mum to a teenage daughter; Blue Water and Cold and Fresh by Simon Stephens, which confronts white male privilege in the wake of city lockdown living and Black Lives Matter protests; £10, Lyric Hammersmith, Lyric Square, King Street, W6, until 24 July. Info: 8741 6850/ [email protected].
+ 23 July + 24 July matinee, post-show discussions, free
+ Meat, alcohol and women: young Gandhi's struggle to learn and resist
* Lava, monologue originally commissioned in response to the murder of George Floyd that starts with a letter from the UK Passport Office and a woman explaining why her South African passport is missing her first name, Bush Theatre, 7 Uxbridge Road, W12 until 7 August, then online 16-21 August.
FILM
* Night of the Kings, a man sent to a prison in an Ivory Coast forest takes part in a storytelling ritual just as a violent battle for control bubbles to the surface, Regent Street Cinema, until 26 July.
* Black Lens Film Festival, Black British film in-person and online, Genesis, Catford Mews, BFI, until 19 July.
* Chungking Express, brief encounters leave a lasting memory in Wong Kar Wai's offbeat Chinese love story, BFI Southbank, until 22 July.
* After Love, a British Muslim convert uncovers a shattering secret after her husband's unexpected death, Curzon Bloomsbury.
* Foedora, doc (in person and online) about a new museum dedicated to Palestinian history and culture in Ramallah that opened without an exhibition. ICA, The Mall, SW1, until 21 July
Tuesday 20 July, Thursday 29 July
* Chungking Express, brief encounters leave a lasting memory in Wong Kar Wai's offbeat Chinese love story, BFI Southbank.
Thursday 22 July
* Do Not Split, documentary on the Hong Kong democracy protests + discussion with filmmaker Anders Hammer and Joey Siu of Hong Kong Watch, 7pm. Hosted by Frontline Club
from Thursday 22 July
* Mandabi (The Money Order), landmark 1968 film from Senegal's Ousmane Sembène takes a satirical swipe at poverty, bureaucracy and colonialism, Riverside Studios + introduction by Kaleem Aftab; 23-25 July, £6-£13.75, BFI Southbank.
from Friday 23 July
* A Thousand Cuts, doc about Maria Ressa's fight against President Duterte for press freedom in The Philippines, £9/£7/£5, Curzon Bloomsbury, Brunswick Centre, WC1.
+ The presstitute fighting death by a thousand cuts
Saturday 24 July
* Swimming Out Till the Sea Turns Blue, Jia Zhangke's poetic documentary transforms a literary festival into a spiritual history of the Chinese people in successive epochs since 1949, 2pm, BFI Southbank.
Thanks to volunteers Daniel Nelson (editor of Eventslondon.org) for compiling this list.