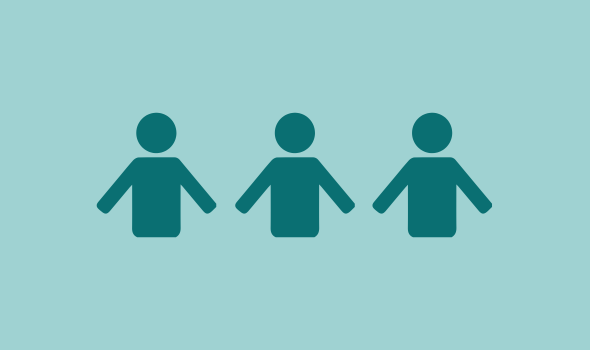 LONDON
EXHIBITIONS
* Visible Skin - Rediscovering the Renaissance through Black Portraiture, Peter Brathwaite's restaging of 11 famous paintings focussing on Black portraiture, using items from his family's past and from his cultural heritage in Barbados and Britain, in windows across King's College Strand campus, until 10 December
+ 3 Nov, student-led tour of the pictures, 2pm, free. Meet outside The Arcade at Bush House.
* Collecting and Empire, new trail making connections between archaeology, anthropology and the British Empire, British Museum, Great Russell Street, WC1.
* Migration Museum, Departures, exhibition exploring 400 years of emigration from Britain through personal narratives, art and media, until 19 December; Room to Breathe, exhibition involving stories from generations of new arrivals to Britain, until 19 December; Humanae, Angélica Dass documents every human skin tone through portrait photographs; and Wall, painted on two segments of the Berlin Wall by artists STIK and Thierry Noir. Free, Wednesday-Saturday 12-5.30pm, Lewisham Shopping Centre, SE13.
+ 29 Oct, Family Fun Day, 11am-3pm, free
* British Library, installation of 6,328 books celebrates the ongoing contributions made by immigrants to Britain, Tate Modern, Bankside, SE1.
* Epic Iran, 5,000 years of art, design and culture, £18, Victoria and Albert Museum, Cromwell Road, SW7.
* The Drift, Eloise Moody discusses her new installation of windsocks created using shirts donated by people who have migrated to the UK travelling on the same routes as the birds who visit the London Wetlands Centre, Queen Elizabeth's Walk, Barnes, SW13, until 14 November.
* Jameel Prize: Poetry to Politics, contemporary design inspired by Islamic tradition, free, V&A Museum, Cromwell Road until 28 November.
* Care | Contagion | Community — Self & Other, 10 artists' responses (Mohini Chandra, Poulomi Desai, Joy Gregory, Othello De'Souza-Hartley, Sonal Kantaria, Ope Lori, Dexter McLean, Karl Ohiri, Silvia Rosi and Aida Silvestri) to Covid-19, free, Rivington Place, EC2, until 22 February.
* Hervé Télémaque: Hopscotch of the Mind, the Haiti-born artist who moved to New York and then Paris, maintained "a vehement commitment to highlighting the histories and contemporary resonances of racism, imperialism and colonialism … In later works, Télémaque refers more directly to his Haitian heritage and experience as part of the Caribbean diaspora", free, Serpentine South Gallery, Kensington Gardens, W2, until 30 January. Hosted by Hopscotch
* Hyundai Commission: Anicka Yi open, the South Korean artists draws on biology, biochemistry, anthropology and philosophy to speculate about the present in relation to shared futures including the evolution of artificial intelligence, climate emergency and migration, Tate Modern, Bankside, SE1, until Tuesday 16 January.
* Amazônia, Sebastião Salgado's photographs celebrating the indigenous peoples and landscapes of the Brazilian rainforest, £10, Science Museum, Exhibition Road, SW7, until March.
+ 28 Oct, Protecting Rainforests - The Planet's Great Protector, Carlos Nobre, Sir Ghiliean Prance, Lesley Dickie, online, 7.30-8.45pm, free
+ 23 Feb, The Salt of the Earth, IMAX screening of doc about Salgado + video Q&A with Salgado, 7.30pm, £20
* Our Sophisticated Weapon: Posters of the Mozambican Revolution, Brunei Gallery, SOAS, until 11 December.
* We Are History: Race, Colonialism & Climate Change, group exhibition featuring artists with personal connections to the Caribbean, South America and Africa - Alberta Whittle, Allora & Calzadilla, Carolina Caycedo, Louis Henderson, Malala Andrialavidrazana, Mazenett Quiroga, Otobong Nkanga, Zineb Sedira and Shiraz Bayjoo, free, Somerset House, Strand, WC2, until 6 February.
* Black Men's Minds, Stephen Rudder's immersive audio-visual installation exploring the experiences of black men and mental health, Thursdays - Saturdays, 11:30am-5pm, Black Cultural Archives, 1 Windrush Square, SW2, until 30 October.
* Still Sanity, a two-artist exhibition by SADO and INxSANiTy, Sulger-Buel Gallery, 51 Surrey Row, Unit 2 La Gare, SE1, until 24 November.
from Thursday 28 October
* Red Gold, Moroccan- and UK-based artists Leila Gamaz, Sabrina Mumtaz Hasan, Fatima Zohra Serri, Ismail Zaidy, 560Zoom Collective, P21 Gallery, 21-27 Chalton Street, NW1, until 6 November.
PERFORMANCE
* Satyagraha, Philip Glass' opera meditation on Gandhi's early years in South Africa, ENO, London Coliseum, St Martin's Lane, WC2, until 28 October. Hosted by ENO
* Malindadzimu, Mufaro Makubika's new play explores a mother and daughter's search for belonging and their struggle with a multicultural heritage, Hampstead Theatre, Eton Avenue, NW3, until 30 October.
* Young, Gifted & Black Season, the key themes are migration and belonging. Theatre Peckham, 221 Havil Street, SE5, until 6 November.
* Get up, Stand Up; The Bob Marley Musical, £15-£87.50, Lyric Theatre, 29 Shaftesbury Avenue, W1, until 3 April.
* Rice, new two-hander by Asian-Australian writer Michele Lee in which a young hotshot executive working for Australia's largest producer of rice and determined to become the country's first female Indian CEO encounters a Chinese migrant cleaner whose daughter faces court after protesting against a national supermarket chain, £15-£32, Orange Tree Theatre, 1 Clarence Street, TW9, until 13 November. On 4-5 November it will be livestreamed.
+ A clash of culture and class
* For Black Boys Who Have Considered Suicide When the Hue Gets Too Heavy, on the threshold of joyful fantasy and brutal reality: a world of music, movement, storytelling and verse where six men clash and connect in a desperate bid for survival., £3 previews, £18, New Diorama, 15-16 Triton Street, NW1, until 6 November.
* Yellowfin, three US senators must question a man on charges of trading rare marine commodities and find out what he knows, Southwark Playhouse, 77-85 Newington Causeway, SE1, until 6 November.
+ Yes we can. Then suddenly we can't
* Old Bridge, British-Bosnian writer Igor Memic's contemporary love story exploring the impact of a war that Europe forgot and the love and loss of those who lived through it, from £10, Bush Theatre, until 20 November.
* Love and Other Acts of Violence, a Jewish physicist and a left-wing poet fall in love as society begins to fracture: a love story about inheritance and the cycles of politics and history. Donmar Warehouse, Earlham Street, WC2, until 27 November.
* A Place For We, do Trinidadian funeral director Clarence and fifth generation pub owner George adapt to survive or stay true to their roots and risk it all? Park Theatre, Clifton Terrace, Finsbury Park, N4 until 6 November.
Tuesday 26 October
* Bamestation, Black-British Michelle Brooks' and British-Kazakhstani Aruhan Galieva's 60-minute comedy debut, 7pm, £10/£7, Museum of Comedy, The Undercroft, Georges Church, Bloomsbury Way, WC1.
Saturday 30 October
* Weapons of Mass Hilarity, comedy for Afghan Aid with Prince Abdi, Leila Alj, Patrick Monahan, Anoushka Rava, Jenan Yourus, 8-10pm, £11/£9, 2 Northdown, 2 Northdown Street, N1.
FILM
* White Cube, doc in which Belgian artist Renzo Martens' plan for Congolese plantation workers to make and sell chocolate sculptures to subvert Western globalisation profits, ICA, the Mall, until 28 October, & Curzon Bloomsbury until 27 October
* Sci-Fi-London, includes 26 Oct, Moon Heart, illustrious Peruvian actor Haydeé Cáceres is alone, old, poor and ignored until a 'mechanical angel' arrives to help change her life. Until 26 October.
* Take Your Positions: Bertha Dochouse's pre-COP26 Climate Focus. Smog Town, Langfang, about 40 kilometres from Beijing, is one of the most air-polluted cities in China. Two officials are trying to improve the situation, but who will pick up the tab?; Anote's Ark, the island nation of Kiribati is destined to disappear under rising sea levels within decades but citizens are already seeking safe harbour overseas; 2040, exploration of what the future could look like by the year 2040 if we simply embraced the best solutions already available to us to improve our planet, until 29 October
Monday 25 October
* Gandhi, big screen biopic, 2pm, Regent Street Cinema
Tuesday 26 October
* Found, three Chinese girls adopted by Americans discover they are blood-related cousins, Curzon Bloomsbury
from Tuesday 26 October
* The Rescue, doc about the rescue of 12 Thai schoolboys trapped in a flooded cave in Thailand in 2018 + Q&A with directors and guests, Curzon Bloomsbury
from Wednesday 27 October
* Raindance Film Festival, cinemas and online, until 6 November. Programme includes Medusa, Brazil's Anita Rocha da Silveira's second feature sees a group of Christian women gang up to attack women who they judge to be too liberal or too promiscuous; Zip It documents the creativity of edgy Egyptian fashion designer Mohanad Kojak; Ascension, impressionistic portrait of China's industrial supply chain that reveals the country's growing class divide; My Sunny Maad, animation about a Czech-Afghan couple and their adopted disabled child in post-Taliban Afghanistan; Hostile, documentary exploring the threat of expulsion of migrants in UK; Children of the Enemy, a grandfather campaigns to bring his orphaned grandchildren home to Sweden from a Syrian detention camp; Miguel's War, the story of a gay Lebanese man who returns from Spain to his native country after 37 years to confront his traumatic past.
from Friday 29 October
* A Cop Movie, unpredictable documentary that plays with the boundaries of nonfiction and looks at Mexico's dysfunctional system, Curzon Bloomsbury
from 1 November
* Can I Live?, filmed performance combining stunning visuals, hip-hop and spoken word to chart Fahinti Balogun's journey as a Black British man into environmental activism, Barbican, until 12 November.
Thanks to volunteer Daniel Nelson (editor of Eventslondon.org) for compiling this list.