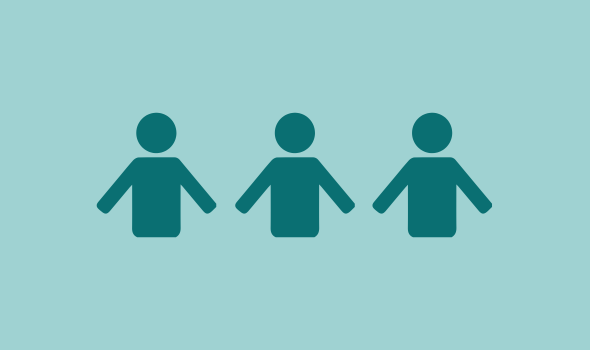 An increasing number of events are now both in-person and online. Check venues for attendance details and time changes. Online events are listed here.
EXHIBITIONS
* Museum of Migration reopens, exhibition Taking Care of Business: Migrant Entrepreneurs and the Making of Britain + Migrant Makers Market + Window showcase: Himani j Weir and RV Duong; Lewisham Shopping Centre, entrance in Central Square, SE13.
* Alternative Museum of The Sudan, work by Amado Alfadn, who uses postcards, photographs and oral archives to reveal the complex relationship between colonialism, Black Africa, Egypt and North Africa, Sulger-Buel Gallery, 51 Surrey Row, Unit 2 La Gare, SE1, until 30 June.
+ 8 June, webinar conversation with Amado Alfadni, 5-6.30pm. Info: [email protected]
* Collecting and Empire, new trail making connections between archaeology, anthropology and the British Empire, British Museum, Great Russell Street, WC1.
* British Library, installation of 6,328 books celebrates the ongoing contributions made by immigrants to Britain, Tate Modern, Bankside, SE1.
* London, Sugar and Slavery, permanent gallery at the Docklands Museum, No.1 Warehouse, West India Quay, E14.
* Ridley Road Stories, Part 2, outdoor display of photos of African and Caribbean locals on Ridley Road and Gillett Square by Hackney Central Bridge, Mare Street, until September 2022.
* Waste Age: What Can Design Do?, how design is complicit in the global trash crisis and is well-placed to address it, includes a large-scale installation by Ibrahim Mahama made from e-waste in Ghana, 224-238 Kensington High Street, W8.
* Lubaina Himid, career-spanning exhibition of artist known for her contributions to the British Black arts movement, £13, Tate Modern, Bankside, SE1 until 2 October.
* Four Cities through Creswell's Lens: Cairo, Jerusalem, Aleppo and Baghdad, images by K.A.C Creswell (1879-1974) in early 20th century, V&A Museum, Cromwell Road, until 29 May.
* Akram Zaatari: Dance to the End of Love, 22-minute video installation composed of YouTube clips of Arab youths from countries across West Asia and North Africa who have filmed themselves and uploaded their films on the internet, free, Tate Modern, Millbank, SW1.
* Surrealism Beyond Borders, spans 80 years and 50 cities including Buenos Aires, Cairo, Mexico City and Seoul, Tate Modern, until 29 August. Info: 7887 8888
* Deutsche Borse Photography Prize, shortlisted photographers include Jo Ratcliffe on post-Apartheid South Africa and Deana Lawson's reframing of the Black experience, £5/£2.50, Photographer's Gallery, 16-18 Ramillies Street, W1, until 25 June.
* Everlyn Nicodemus, "one of the strongest feminist voices to emerge from Eastern Africa in the past 30 years … she explores racism, cultural trauma, human suffering and the marginalisation of women throughout history, Richard Saltoun Gallery, 41 Dover Street, until 28 May. Info: 7637 1225 / [email protected]
* We. Black Women, exhibition of photos and film of actresses meeting the women who inspire them, Donmar Theatre, 41 Earlham Street, WC2, until 30 July. Info: 3282 3808
* Kalila wa Dimna: Ancient Tales for Troubled Times, exhibition that sheds light on the influence of Eastern cultures and languages on Western societies + programme including textile and animation workshops, outdoor translation games, live calligraffiti and online talks by artists and researchers, P21 Gallery, until 11 June. Info: [email protected] / [email protected]
* Trevor Stuurman: Life Through the Lens, the South African photographer says his highly stylised images celebrate African people, and tell "the African story", rather than having it imposed on them by others, Doyle Wham, 91a Rivington Street, EC2, until 2 July.
+ African photography gets a showcase at pioneering London gallery
* A Love Letter To My Home, Akshita Gandhi's photographs and drawings of Mumbai architecture and an installation, Nehru Centre, 8 South Audley Street, W1, until 27 May.
from Thursday 26 May
* Our Labyrinth, Lee Mingwei transforms the act of sweeping into performance inspired by Myanmar temples: two dancers with Indian ankle bells slowly and continuously brush rice grains, Turbine Hall, Tate Modern, Bankside, SE1, until 15 June.
TALKS AND DISCUSSIONS
Monday 23 May
* I sewed, I sewed, I sewed, untold stories of first-generation Bangladeshi women in the East End, celebration of completion of a project that recorded the experiences of Bangladeshi seamstresses 1975-95: book launch, exhibition and theatrical performance, 7pm, free, Rich, 35-47 Bethnal Green Road, E1. Info: 7 613 7498 / [email protected]
* The Hamlet Voyage, Ben Prusiner, Rex Obano and Laurence Publicover discuss a new play about a 1607 performance of Hamlet in Sierra Leone, 7.30pm, £5/£6.
* The Lazarus Heist - North Korea's Cyber War, Geoff White, 7.30pm, £8/£5, in person and online, Conway Hall, Red Lion Square, WC1. Info: 7405 1818 / [email protected]
* An evening with Valentina Sinis, photographer Valentina Sinis on her work covering female Iraqi Kurds who set themselves alight as a way of escaping violence and abuse, 7pm, £5-£15, Frontline Club, Norfolk Place, W2.
Tuesday 24 May
* Free Alaa, Mona and Sanaa Seif talk about the incarceration of their brother, Alaa Abd el-Fattah, one of Egypt's highest profile political prisoners, 7pm, £5-£15, Frontline Club, Norfolk Place, W2.
Wednesday 25 May
* From the Source: Exploring the World of Sustainable Coffee and Chocolate with Origin, Freda Yuan, Sara Walker, Ryohji Hope, 11am-4pm, free, British Library, 96 Euston Road, NW1, and livestream. Info: (0)1937 546546 / [email protected]
Thursday 26 May
* Writing Migration, Ian Sanjay Patel, Philippe Sands, Colin Grant on their experience of writing about postwar migration, imperialism and British identity, 7.30pm, £10, Barbican Centre, Silk Street, EC. Info: [email protected]
* An Indian in the House, launch of book about the first four Indians to sit in the British Houses of Commons and Lords, Lord Sheikh, 6.30pm, Nehru Centre, 8 South Audley Street, W1.
* The Jhalak Prize Award, in person and online, 6.30-7.30pm, British Library, 96 Euston Road, NW1. Info: (0)1937 546546/ [email protected]
Friday 27 May
* Is the Commonwealth Working?, conference, in person and online, 9am-7pm, £15/ £10, Institute of Commonwealth Studies, Senate House, WC1E 7HU. Info: [email protected]
* The Power to Create: Pop Culture and Narrative Change, Nana Bempah, Rashad Robinson, Samir Patel, Naima Khan, 6-8pm, free, Southbank Centre, Level 5 Function Room. Info: PopChange, Southbank Centre
Saturday 28 May
* The Kashmir Files, the director and producer of a film about the exodus of Kashmiri Hindus discuss the1990 events, 11am, Nehru Centre, 8 South Audley Street, W1. Info: 7493 2019
PERFORMANCE
* Marys Seacole, the pioneering Jamaican nurse who voyaged to heal soldiers in the Crimean War was a traveller, hotelier and businesswoman, and the play explores her life from many perspectives, £10-£45, Donmar Warehouse, 41 Earlham Street, WC2, until 4 June. Info: 3282 3808 / [email protected]
* House of Ife, follows a family after the death of their eldest son as they are forced to confront the traumas they've long tried to bury, from £10, Bush Theatre, 7 Uxbridge Road, W12, until 11 June. Info: 8743 5050
+ 'For the loved ones we lost along the way'
+ Behind the Scenes at House of Ife: costume design
* Come What May Festival, 16 productions on themes including race and climate change, Park Theatre, Clifton Terrace, N4, until 28 May. Info: [email protected] / 7870 6876
* Two Palestinians go dogging, it's 2043 and on a contested piece of land near their village of Beit al-Qadir, Reem and her husband Sayeed are about to go dogging, Royal Court, Sloane Square, SW1, until 1 June. Info: 7565 5000
+ 24 May, Post-Show Q&A with writer Sami Ibrahim, free with ticket
+ It's 2043 and the Fifth Intifada is about to blow
* The Father and the Assassin, new play by Indian playwright Anupama Chandrasekhar about the man who murdered Mahatma Gandhi, £20-£89, National Theatre, Upper Ground, South Bank, SE1, until 18 June. Info: 3989 5455
+ Gripping tale of the man who killed Gandhi
* Lotus Beauty, Satinder Chohan's new play shines a light on the beauty and complexity of being a migrant and a South Asian woman in contemporary Britain, Hampstead Theatre, Eton Avenue, NW3 until 18 June. Info: 7722 9301
+ Asian beauty amidst lurking beasts
* Kabul Goes Pop, explores the devastating effects as two young friends take on the political landscape while trying to build a new Afghanistan, Brixton House, 385 Coldharbour Lane, SW9, until 29 May. Info: 7582 7680 / [email protected]
from Tuesday 31 May
* No Particular Order, Singaporean Joel Tan's play starring British East and South East Asian actors charts the fall, rise and continuation of a nation, asking "Is it empathy, or power, that endures?", £12/£17, Theatre 503, 503 Battersea Park Road, SW11, until 18 June. Info: 7978 7040
+ A flicker book look at authoritarianism
FILM
* Odyssey, "the biggest Chinese film festival of the year in the UK", 60 docs, features and shorts and 10 panels + Q&As, until 10 June.
+ 4 June, Press coverage of Chinese-language films in the UK, online discussion, Martha Harwood, 1-2pm.
* Revolution Of Our Times, doc tracking the historical context and the view from the frontlines of the fight for democratic freedom in Hong Kong, Curzon Bloomsbury, until 28 May.
* Queer East Film Festival, LGBTQ+ films from East and Southeast Asia and amplifying the voices of Asian communities in UK. Films include Beautiful Boxer, Metamorphosis and Coalesce, various cinemas, until 29 May.
* The Wall of Shadows, a Sherpa family breaks a taboo and climbs a holy mountain to earn money for their son's education, Curzon Bloomsbury, until 24 May.
Tuesday 24 May
* Girls' School, bold, contentious portrait of female sexuality in 1980s Taiwan + Q&A with Wang Chun-Chi, 6.10pm, National Film Theatre
Wednesday 25 May
* I See You, Black experience through interviews with leading UK figures and the public + Q&A with Charmaine Simpson, 6.30pm, Lexi
* Otherness: Interrogating the Politics of Racial Identity in Britain, Tomisin Adepeju hosts a screening of short films, 7pm, £10, Rich Mix, 35-47 Bethnal Green Road, E1. Info: 7613 7498 / [email protected]
Thursday 26 May
* Visions of Empire, explores Portugal's colonial past by unearthing thousands of photographs, 7pm, ICA, The Mall
Friday 27 May
* East Palace, West Palace, pioneering depiction of homosexuality, cruising and desire in Beijing, 8.30pm, National Film Theatre
Saturday 28 May
* Resistances: Words and Art for Fighting Political Defamation, four short films + debate with Brazilian exile activists Francesc Badia, Jean Wyllys, Marcia Tiburi, Wagner Schwartz and Debora Diniz, 3pm, £12, Rich Mix, 35-47 Bethnal Green Road, E1. Info: 7613 7498 / [email protected]
* Malila: The Farewell Flower, two lovers reunite in this meditative reflection on mortality + Q&A with director Anucha Boonyawatana, 3pm, National Film Theatre
Sunday 29 May
* The Coup d´État Factory, documentary about media manipulation of democracy in Brazil and beyond + discussion with Baroness Christine Blower and others, 2pm, National Film Theatre.
Thanks to volunteer Daniel Nelson (editor of Eventslondon.org) for compiling this list.