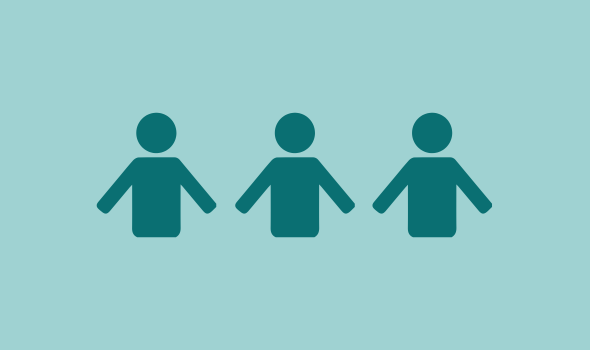 Many events are now both in-person and online. Check venues for attendance details and time changes. Online events are listed here.
NEWS & OPPORTUNITIES
* King Charles visited the Africa Centre in Southwark last Thursday, for an earful of drumming plus a roundtable discussion on the African diaspora in the UK and on climate change.
* The Jewish Cabaret ("Unorthodox Theatre") is looking for performers (any religion or ethnicity) interested in doing 5-7 minute pieces about being a migrant in theatre: "That can be roles you wish you could play, or roles you were cast as because of where you're from, or even songs that depict how you feel about it etc". It's for a migrants' cabaret to help fundraise for a musical that will be created in the first half of this year.
* A free in-person & online programme for writers, Show Up and Write, has been launched by MENA Arts UK and Hyphen Artist Collective. Participants in the sessions will write for three hours and then come together for an hour to connect and discuss all things writing: "Writing can be a lonely pursuit; this opportunity gives us a chance to write in a community." Sessions will take place at Theatro Technis in Crowndale Road, NW1. First session: 5 February. More details.
* Artists, illustrators, graphic designers, photographers, filmmakers, collectives with refugee or asylum-seeking backgrounds are invited to help create the main artwork for Refugee Week's 25th anniversary in June. The theme is compassion. More information here.
* What people or ideas deserve to be celebrated or commemorated? What can or should a monument look like? Autograph invites you to join the conversation by sending your images — photographs, videos or other art forms such as collage and painting — that respond to the theme 'Becoming Monumental'. Details here.
TALKS & DISCUSSIONS
Monday 30 January
* Humanitarian Journalists and the World's Under-Reported Crises, 7pm, £5-£15, Frontline Club, 13 Norfolk Place, W2.
* Transnational Human Rights, Justice, and Repression in Latin America, Anna Grimaldi and Francesca Lessa, 6-7.30pm, Institute of the Americas, UCL Institute of Advanced Studies, South Wing, Gower Street, WC1. Info: [email protected]
Tuesday 31 January
* The Ocean Physics Behind Net Zero, Myles Allen, 6pm, Barnard Inn Hall, Holborn, WC1.
* Recasting Development in 2023, Shandana Mohmand, Hayley MacGregor, Anabel Marin, Vidya Diwakar, Shilpi Srivastava, 4-5.30pm.
Wednesday 1 February
* Global trade policy challenges: preparing for the next decade, Ignacio Garcia Bercero, Iana Dreyer, Crawford Falconer, Han-Koo Yeo, Geoffrey Yu, 6.30-8pm, London School of Economics, Houghton Street, WC2. Info: 7405 7686
Thursday 2 February
* Faces of Britain: Missing Portraits and the Gaps in British History, Nicholas Cullinan, Moya Lothian-McLean; Thomas J Price,David Lascelles, 6pm, free livestream.
* Trade Policy for Sustainable and Inclusive Agriculture, Anna Sands, Pierluigi Montalbano, David Saddington, 12-1pm.
Saturday 4 February
* Palestine Solidarity Campaign AGM, 10am-5pm, £9/ £7, Conway Hall, 25 Red Lion Square, WC1.
Monday 6 February
* Lord Peter Hain on Global Complicity in South Africa's tragic corruption story, online, 6pm, SOAS, Thornhaugh Street, WC1.
* Zimbabwe and the Commonwealth, Sue Onslow, Andrew Makoni, Lucy Slac, 12:30-2pm, online. Info: [email protected]
EXHIBITIONS
* Antelope, Malawian, Oxford-based artist Samson Kambalu's sculpture on the Fourth Plinth in Trafalgar Square. Info: Malawian Pan-Africanist the world forgot
* Cotton: labour, land and body, how one of the world's most ubiquitous materials has shaped the relationship between Britain and South Asia, free, Crafts Council Gallery, 44 Pentonville Road, N1, until 4 March.
+ The thread that shaped South Asia-UK relations
* Tiny Traces: African & Asian Children, newly uncovered stories of African and Asian children in the care of the 18th-century Foundling Hospital, Foundling Museum, 40 Brunswick Square, WC1, until 19 February. Info: 7841 3600 / [email protected]
* Fire / Flood, Gideon Mendel's recent photos from Nigeria + from dusk every evening a film showing devastated communities across the world, Photographer's Gallery, 16-18 Ramillies Street, W1, until 31 May.
* Africa Fashion, spanning mid-20th century to contemporary creatives through photographs, textiles, music and visual arts, the exhibition explores the vitality and impact of a dynamic and varied fashion scene. £16, V&A Museum, Cromwell Road, SW7 2RL, until 16 April. Info: 7942 2000 / [email protected]
+ African fashion as industry and art
* Hallyu! The Korean Wave!, showcasing South Korea's dynamic popular culture and its global impact on cinema, drama, music, fandom, beauty and fashion. £20, V&A Museum, Cromwell Road, SW7 3RL, until 25 June.
+ The Korean Wave that spread around the world
+ The Korean Wave: From war to cultural powerhouse
* Migration Museum: exhibition Taking Care of Business: Migrant Entrepreneurs and the Making of Britain + Migrant Makers Market + Window showcase: Bevan Agyemang and Kione Grandison. Free, Wednesdays to Sundays, 11am-5.30pm, Lewisham Shopping Centre, SE13 7HB.
* Sokari Douglas Camp at the V&A, the British-Nigerian artist's monumental sculptural group addresses the legacies of slavery, issues of power and gender, and the climate crisis. Free, V&A Museum, Cromwell Road, SW7 2RL, until 14 May.
* Collecting and Empire, trail making connections between archaeology, anthropology and the British Empire, British Museum, Great Russell Street, WC1B 3DG. Info: British Museum
* British Library, installation of 6,328 books celebrates the ongoing contributions made by immigrants to Britain. Tate Modern, Bankside, SE1 9TG. Info: Installation / [email protected] / 07887 8888
* Akram Zaatari: Dance to the End of Love, 22-minute video installation of YouTube clips of Arab youths from West Asia and North Africa who have uploaded films of themselves to the internet, free, Tate Modern, Bankside, SE1 9TG. Info: 7887 8888 / Akram Zaatari
* Cecilia Vicuña, Chilean artist who uses textile, poetry, performance and painting to explore ecology, community and social justice and pay tribute to her country's indigenous history and culture. Tate Modern, Turbine Hall, Bankside, SE1 9TG, until 16 April.
* Rebel Rebel, the first major UK commission by Iranian artist Soheila Sokhanvari, celebrates and commemorates feminist icons from pre-revolutionary Iran, free, Barbican Centre, Silk Street, EC2, until 26 February.
* Wildlife Photographer of the Year, £17/ £10.25, Natural History Museum, Cromwell Road, SW7, until 17 July.
* A·kin: Aarati Akkapeddi, combines family album photographs from the Indian state of Tamil Nadu with archive images, £8/ £5, Photographer's Gallery, Ramillies Street, W1 until 19 February. Info: Akin: online
* An Alternative History of Photography: Works from the Solander Collection, over 130 exhibits offer a fresh look at well-known works and new discoveries from around the world, £8/ £5, Photographer's Gallery, Ramillies Street, W1. Until 19 February.
* You Name It, Sasha Huber explores who and what we memorialise, and how, initially prompted by a campaign against a Swiss scientist and racist, free, Autograph, Rivington Place, EC2, until 25 March.
* Fly In League With The Night, over 70 paintings by Yiadom-Boakye, celebrated for her enigmatic oil paintings of entirely imagined people, Tate Britain, Millbank, SW1, until 26 February.
* Hyacinthe Ouattara: The Complexity of the Universe, solo exhibition for the Burkina Faso artist, viewing by appointment, Sulger-Buel Gallery, The Loft, 51 Surrey Row, Unit 2 La Gare, SE1, until 28 February. Info: [email protected]
* Our Story: Africa's Climate, work by Antoinette Oni, Chioma Ince, Mihayo Kallaye, and Ngadi Smart, Africa Centre, 66 Great Suffolk Street, SE1, until 13 February.
* The Lost Rhino: an art installation with Alexandra Daisy Ginsberg exploring extinction, conservation and technology, free, Natural History Museum, Exhibition Road, SW7.
+ Face to face with extinction
* Journeys to Hope, outdoor display sharing the journey of the Windrush generation before, during and after arriving in the UK, free, Autograph, Rivington Place, EC2A 3BA, until September.
* The Future of Traditions, Writing Pictures: Contemporary Art From the Middle East, three generations of artists from Iran and the Arab world, from the early pioneers of a vernacular 'Lettrism' movement to those incorporating the written word in their works today, Brunei gallery, SOAS, Thornhaugh Street, WC1, until 25 March.
* Embedded Text—Embodied Narratives, exploration of the work of South African photographer George Hallett, Peltz Gallery, Birkbeck College, 43 Gordon Square, WC1, until 8 February.
* Spain and the Hispanic World: Treasures from the Hispanic Society and Library, including "dazzling objects from Latin America", Royal Academy, Piccadilly, until 10 April.
* Pouring into myself, works inspired by water, by South Africa-born Hemali Hoosal and Denisse Ariasnsa Perez, born in the Dominican Republic, Doyle Wham, 91A Rivington Street, EC2A 3AY, until 17 March.
FILM
* Holy Spider, Iranian thriller ("based on a true story") about a mass murderer who kills sex workers, Arthouse Crouch End, Cine Lumiere, Cineworld West India Quay, Everyman Muswell Hill, Genesis, ICA, Picturehouse Central, Rio.
+ Zar Amir Ebrahim on fleeing Iran and her Cannes comeback: 'If you lose everything, it's easier to rise up'
* Pathaan, action-packed Hindi spy thriller, Cineworlds O2 Greenwich, Wandsworth, West India Quay, Wood Green; Odeons Greenwich, Luxe Acton, Luxe Lee Valley, South Woodford, Streatham, Surrey Quays, Wimbledon; Vues Islington, North Finchley, Piccadilly, Shepherd's Bush, Westfield London & Stratford City, Wood Green.
Tuesday 31 January
* Touki-Bouki, a portrait of two aspirational youths, wanting more from life, who decide to escape Dakar by any means, 5.40pm, BFI Southbank
Thursday 2 February
* Film for Freedom, shorts by Syrian refugee women in Beirut camps + discussion, 6:30-9:30pm, £25 inc refreshments, in aid of Makani's theatre project 'The Women's Strike', Leighton House, 12 Holland Park Road.
* Decision to Leave, South Korean director Park Chan-wook's noirish romance, Curzon Bloomsbury, ICA
Saturday 4 February
* Film for Freedom: Screening and Filmmaking Workshop, for 11-16-year-olds exploring the power of filmmaking to help people tell their own stories, 2-5pm, £5, Leighton House, 12 Holland Park Road.
Sunday 5 February
* Chinese New Year: Year of the Rabbit – What About China?, travelogue-style video shot in the 1990s is combined with poetry, folk songs and oral histories in a meditation on China past, present and future + intro by Hyun Jin Cho, 2.30pm, £10.20-£12.50, BFI Southbank.
Monday 6 February
* You Resemble Me, cultural and inter-generational trauma erupt in this story about two sisters on the outskirts of Paris. After the siblings are torn apart, the eldest, Hasna, struggles to find her identity, leading to a choice that shocks the world + Q&A, 7pm, £5–£15, Frontline Club, Norfolk Place, W2. Info: 7046 7065 / 7046 7065
PERFORMANCE
* Mandela, new musical about the South African who changed the course of history, from £12.50,Young Vic, The Cut, until 4 February. Info: 7922 2922
* On The Ropes, musical drama set in a boxing ring about Black British boxer Vernon Vanriel, co-author with sporting playwright Dougie Blaxland and directed by Anastasia Osei-Kuffour. After 43 years in North London, Vanriel found himself trapped in Jamaica; homeless, penniless and denied access to medical care for a heart condition - and then a fight with the Home Office for his right to citizenship, £15-£44.50, Park Theatre, Clifton Terrace, Finsbury Park, N4, until 4 February.
+ Windrush boxer wins the final round
+ 'I have a fighting spirit': the Windrush boxer who lost everything - then battled his way back
* Allegiance, inspired by the life story of actor and activist George Takei, this Broadway musical is about the Kimura family and their struggles in the aftermath of the attack on Pearl Harbor as 120,000 Japanese Americans are forced into internment camps, £20-£80, Charing Cross Theatre, The Arches, Villiers Street, WC2, until 8 April. Info: 08444 930 650
* We Didn't Come to Hell for the Croissants, Jemma Khan uses the Japanese art form of kamishibai to bring to life seven stories (don't bring the kids) by seven South African writers, Riverside Studios, 101 Queen Caroline Street, W6, until 4 February. Info: 8237 1010 / [email protected]
* Two Billion Beats, 17-year-old Asha is inspired by historical revolutionaries and iconoclasts Sylvia Pankhurst and B R Ambedkar. Her younger sister, Bettina is just trying to get through the school day without getting her pocket money nicked. When Bettina turns to her for help, Asha starts to ask what standing up for her political beliefs really looks like, 7pm, £15-£34, Orange Tree Theatre, 1 Clarence Street, Richmond, TW9 2SA, until 4 February. Info: 8940 3633
+ Ambedkar, Pankhurst, two schoolgirls and a hamster
* Vault Festival, over 500 shows including Borders ألسياج הגדר, a relationship between a Lebanese and an Israeli; Jenan Younis: A Conflict of Disinterest; Isabelle Farah: irreplaceabelle; venues around Waterloo station, SE1, until 19 March.
* How Not to Drown, painful yet uplifting true story of an 11-year-old unaccompanied asylum-seeker, starring Dritan Kastrati, the boy who made the journey to Britain, £10-£37.50, Theatre Royal Stratford East, Gerry Raffles Square, E15, until 11 February. Info: 8534 0310
from Tuesday 31 January
* One Who Wants To Cross, "a dramatic meditation on illegal migrants, wherever their place of origin", Finborough Theatre, 118 Finborough Road, SW10, £20/£18/£15/ £10 for under 30s in first week, until 25 February. Info: 7244 7439
* Pocomania, Decolonising the Archive present Una Marson's 1930s play, Theatre Peckham, 221 Havil Street, SE5, until 5 February. Info: 7708 5401/ [email protected]
Saturday 4 February
* Rah, an hour before Manal's family come over for Iftar, she opens up to her white boyfriend about her identity crisis, honour killings and the Twilight saga, £10/£13.50, King's Head Theatre, 115 Upper Street, N1. Info: 7226 8561/ [email protected]
* Once upon a River: Folksongs and Poetry beyond Punjab's Borders, a glimpse into the folk traditions of the Punjab region with Radha Kapuria, the Grewal Twins and BL recordings, 1.30-5pm, free, British Library, Euston Road, NW1. Info: [email protected]
from Monday 6 February
* The Gift, Janice Okoh's play about imperialism, cross-racial adoption, cultural appropriation – and tea, £10, MIlton Court Studio Theatre, the Guildhall School of Music and Drama, until 16 February.
Thanks to volunteer Daniel Nelson (editor of Eventslondon.org) for compiling this list.