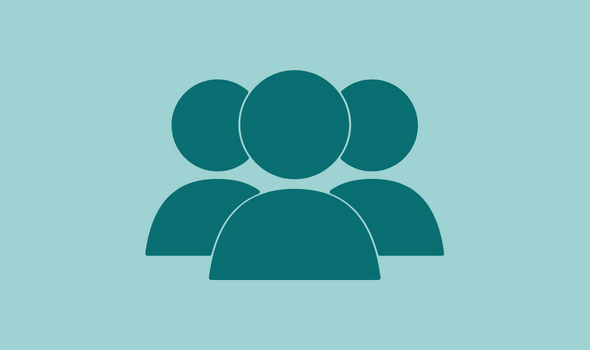 Talks and discussions
Tuesday 30 May
* Multilateral development banks as catalysts for private sector mobilisation, Odile Renaud-Basso and Manfred Schepers, 6-7.15pm, Overseas Development Institute, 309 Blackfriars Road, SE1 8NJ.
* Is the West Getting China Wrong?, Keyu Jin, Gideon Rachman, 6-7pm online, £9.99.
Wednesday 31 May
* Photojournalism: After Order, Chaos: The World as It Is, discussion with Kaveh Kazemi, who is Iranian, and Catalina Gómez, Colombian, an extraordinary husband and wife duo and have reported from the battlefields of Syria, Iraq and Afghanistan, 7pm, £6.13, Frontline Club, 13 Norfolk Place, W2 1QJ.
* Heritage on the Edge, Chance Coughenour on the impacts of climate change on cultural monuments, 5.30-6:30pm, University College London, 4 Upper Woburn Place. Info: Eventbrite
Thursday 1 June
* Using creative tools to tell stories, 3.30-8pm, free, Migrant Voice, 200A Pentonville Road, London N1 9JP. Info: [email protected]
* Invasion: Russia's Bloody War and Ukraine's Fight for Survival, Luke Harding, 6pm, £12.50-£15, Frontline Club, Ukrainian Catholic Cathedral, 21-22 Binney Street, W1K 5BQ.
* Towards an Ecosocial Energy Transition: A Conversation and Manifesto, Verónica Chávez, Wolfgang Kaleck; Graciela Speranza; Maristella Svampa, £7, £5, Goethe Institute, 50 Princes Gate, Exhibition Road, SW7 2PH.
* Sickle Cell Disease: A Cultural History, Joanna Bourke, 6pm, Gresham College, Barnard's Inn Hall, EC1N 2HH.
* New Colombian writing: Pilar Quintana and Velia Vidal, 7-8.30pm, £5-£10, British Library, Euston Road, NW1. Info: 01937 546546 / [email protected]
Friday 2 June
* United We Stand: global dialogue towards an ecosocial future, Nnimmo Bassey, Maristella Svampa, Kavita Naidu, Madhuresh Kumar, Breno Bringel, Liliana Buitrago, Vasna Ramasar, 6pm, Pelican House, 144 Cambridge Heath Road, E1 5QJ.
* Icons: Bonnie Greer In Conversation with Sokari Douglas Camp, 6.30-8.30pm, Africa Centre, 66-68 Great Suffolk Street, SE1 0BL.
* Andi Oliver in Conversation, on the political, racialised and cultural histories of food, 6.30-8.15pm, £15-£18, V&A Museum, Cromwell Road, SW7.
Sunday 4 June
* Windrush 75: Celebrating Caribbean sound system culture across generations, curated by artist and educator Linett Kamala, 11am-4pm, free, British Museum, Great Russell Street, WC1.
Monday 5 June
* How to green the global economy, Odile Renaud-Basso, 6.30–8pm, Bayes Business School, 106 Bunhill Row, EC1Y 8TZ.
* Leïla Slimani in conversation with Bonnie Greer, the first Moroccan woman to win France's most prestigious literary prize, the Prix Goncourt, in-person and online, 7-8.30pm, £6.50-£14, British Library, Euston Road, NW1. Info: 01937 546546 / [email protected]
* Mao and Markets: The Communist Roots of Chinese Enterprise, Christopher Marquis, 5.15-6.45pm, SOAS. Info: [email protected]
Tuesday 6 June
* Beyond the Bill: Challenging the devisive rhetoric on migration, Migrant Voice network meeting, 6-8pm, free, 200A Pentonville Road, N1 9JP.
Exhibitions
* Ai Weiwei: Making Sense, recent works and commissioned pieces inviting meditation on value and humanity, art and activism, Design Museum, 224-238 Kensington High Street, W8, until 30 July.
+ Ai Weiwei: Designed to provoke
+ 'I could throw away all my so-called art'
* Antelope, Malawian, Oxford-based artist Samson Kambalu's sculpture on the Fourth Plinth in Trafalgar Square.
* Fire / Flood, Gideon Mendel's recent photos from Nigeria + from dusk every evening a film showing devastated communities across the world, Photographer's Gallery, 16-18 Ramillies Street, W1, until 31 May.
* Nalini Malani: My Reality is Different, Indian video artist's animations interact with gallery paintings and introduce images of global poverty, free, National Gallery, Trafalgar Square, WC2N 5DN, until 11 June.
* Hallyu! The Korean Wave!, showcasing South Korea's dynamic popular culture and its global impact on cinema, drama, music, fandom, beauty and fashion. £20, V&A Museum, Cromwell Road, SW7 3RL, until 25 June.
+ The Korean Wave that spread around the world
+ The Korean Wave: From war to cultural powerhouse
* Migration Museum exhibition Taking Care of Business: Migrant Entrepreneurs and the Making of Britain (60,000 visitors so far: now extended until September) + Migrant Makers Market + installation exploring Evewright's perspectives on growing up in Lewisham as the child of Windrush parents (until 16 July). Free, Wednesdays to Sundays, 11am-5.30pm, Lewisham Shopping Centre, SE13 7HB.
* Collecting and Empire, trail making connections between archaeology, anthropology and the British Empire, British Museum, Great Russell Street, WC1B 3DG.
* British Library, installation of 6,328 books celebrates the ongoing contributions made by immigrants to Britain. Tate Modern, Bankside, SE1 9TG. Info: Installation / [email protected] / 07887 8888
* Akram Zaatari: Dance to the End of Love, 22-minute video installation of YouTube clips of Arab youths from West Asia and North Africa who have uploaded films of themselves to the internet, free, Tate Modern, Bankside, SE1 9TG. Info: 7887 8888 / Akram Zaatari
* Journeys to Hope, outdoor display sharing the journey of the Windrush generation before, during and after arriving in the UK, free, Autograph, Rivington Place, EC2A 3BA, until September.
* Constellations of Multiple Wishes, group exhibition from the foundations of the Non-Aligned Movement + contemporary works by Larry Achiampong, Nika Autor, Alia Farid, KURS, Basim Magdy, Tues-Sun 11am-6pm, free, The Mosaic Rooms, 226 Cromwell Road, SW5 0SW, until 23 June.
* The Deutsche Börse Prize, exhibition by four shortlisted photographers, including Norwegian-Nigerian Frida Orupabo on race, sexuality and identity, inviting consideration of how photography contributes to colonial power relations and violence, and Cameroon-born self-portraitist Samuel Fosso, £4-£8, Photographers Gallery, 16-18 Ramillies Street, W1, until 11 June. Info: 7087 9300/ [email protected]
* Grenada as Reference, archival materials relating to the Grenadian Revolution (1979-1983), free, Black Cultural Archives, 1 Windrush Square, SW2 1EF, until 4 June.
* PerAnkh – The June Givanni PanAfrican Cinema Archive, shorts, documentaries, TV programmes and archive material about African and African diasporic film, Raven Row, 56 Artillery Lane, E1 7LS, until 4 June. Info: 7377 4300
* In Bloom, solo exhibition by Nigerian photographer Morgan Otagburuagu, Doyle Wham, 91A Rivington Street, EC2 until 10 June.
* Isaac Julien, 40 years of lyrical films and video installations including 'Ten Thousand Waves' commemorating the Chinese cockle-pickers killed on the Lancashire coast, £17, Tate Britain, Millbank SW1, until 20 August.
+ A novel way to see moving images
* Maryam Tafakory, the Iranian artist and filmmaker's first UK exhibition. Waterlow Park Centre, Dartmouth Park Hill, N19, until 17 June.
+ 17 June, artist's performance
* Mathematics of the Palestinian Nakba75, videos, prints, and photography + public programme of activities, P21 Gallery, 21 Chalton Street, until 21 June. Info: 7121 6190/ @p21.org.uk
* Black Ink: When Trouble Come, Ink Haffi Run, books, pamphlets, and artwork marking Black Ink's 45-year history of empowering the voices of writers and artists from the African and African-Caribbean diasporas, free, Black Cultural Archives, 1 Windrush Square, SW2 1EF, until 4 June.
* China's hidden century, the resilience and innovation of 19th-century China, British Museum, Great Russell Street, WC1, until 8 October.
* Malangatana Ngwenya: Part of the world, paintings and works on paper by Mozambican poet, activist and visual artist, who died in 2011, Africa Centre, 66-68 Great Suffolk St, SE1 0BL, until 11 June.
* Horn of Africa Exhibition, 10 painters working in a variety of styles. Africa Centre, 66-68 Great Suffolk St, London, SE1 0BL, until 11 June.
* Chila Kumari Singh Burman, pop-up neon works exploring Asian femininity and her personal family history, Rich Mix, 35-47 Bethnal Green Road, E1, until 7 June. Info: 7613 7498 / [email protected]
from Thursday 1 June
* Adjani Okpu-Egbe: This Is the Place and Time, mixed-media works created by the artist, born in southern Cameroon, focusing on space, time and the historical injustices and global imbalances of power affecting black communities, Sulger-Buel Gallery, 51 Surrey Row, Unit 2 La Gare, SE1 0BZ, until 30 June.
* Web of Life, Tomás Saraceno, exhibition on how different life forms, technologies and energy systems are connected in the climate emergency, free, The Royal Parks, Serpentine South Gallery, until 10 September.
Online exhibitions
* Black History Month: Celebrating Windrush Heroes, the stories of Roy Hackett, Mona Baptiste, Anthony Brown and Jacqueline McKenzie.
* Behind the Algorithm: Migration, Mexican Women and Digital Bias, Mexican-British artist Mónica Alcázar-Duarte examines the role of search engine algorithms in society, and the impact of digital bias and discrimination in shaping cultural 'truths'.
* Static Range, Himali Singh Soin uses a real-life spy-story in the Indian Himalayas to speculate about mountains, myths and the nuclear sublime. It includes letters, animation, music, embroidery, planting and a performance installation.
* Our Journey Our Story: History and Memory of Sickle Cell Anaemia in Britain, the first such exhibition in the UK. Hosted by the Black Cultural Archives
* Portraits from Tower Avenue, Jamaica, by Jamaica-born photographer Dexter McLean, who moved to UK when he was 9. Hosted by Autograph
* Heart of the Nation: Migration and the Making of the NHS, stories and experiences of people who have come to Britain to work in the National Health Service in the past 72 years. Migration Museum.
* Shanti Panchal: A Personal Language of Painting 2007-2018, born in a village in Gujarat, India, the artist studied at the Sir JJ School of Art, Bombay, before arriving in England on a scholarship: he has now lived and worked in London for more than 40 years, Ben Uri virtual museum.
* Ridley Road Stories, Part 2, photos of African and Caribbean locals on Ridley Road and Gillett Square, Hackney. Hosted by Autograph
* Contagion: Colour on the Front Line, Aida Silvestri's experimental body of work exploring the impact of Covid-19 on frontline workers of colour, linking the present with the past. Hosted by Autograph
+ Aida Silvestri in Conversation
Film
* Under The Fig Trees, gentle film on the loves, hopes and anxieties of seasonal fruit pickers in Tunisia. Arthouse Crouchend, Barbican, Cine Lumiere, ICA
* Polite Society, in this satire on the British-Pakistani marriage market, martial artist-in-training Ria Khan tries to save her older sister from her impending marriage by pulling off a wedding heist in the name of independence and sisterhood. Odeon Covent Garden, Ritzy Picturehouse
* Nam June Paik: Moon Is the Oldest TV, the story of Nam June Paik's meteoric rise in the New York art scene and his visions of a future in which "everybody will have his own TV channel". arbican, Curzon Bloomsbury, ICA, Finsbury Park Picturehouse
* Cairo Conspiracy, the sudden death of the grand Imam sparks a ruthless battle for influence in Tallek Saleh's thriller. Picturehouses Central
* Return to Seoul, a Frenchwoman's transformative search for her birth family in Korea. BFI Southbank, Catford Mews, Cine Lumiere, The Garden, Genesis, ICA, Peckhamplex, Prince Charles; Curzons Bloomsbury Camden, Soho;n; Picturehouses Central, Crouch End, Ritz
* Snapshots: Caribbean Cinema Up Close, films include One Hand Don't Clap, ​​​exploring the importance of Calypso music and the community around it. Barbican, Silk Street, until 31 May.
Tuesday 30 May, Thursday 1 June
* The Dam, political fable set on the banks of the Nile follows a brickmaker working on a mysterious mud sculpture against the backdrop of the 2019 Sudan coup ICA, The Mall
from Wednesday 31 May
* Sci-Fi-London, films include Remote, set in a Kuala Lumpur apartment, explores a hyper-connected future populated by isolated individuals who find new ways to maintain human relationships; The Eye on the Wall, set in a dystopian Latin American country. Until 6 June.
Thursday 1 June
* Chevalier, film inspired by the hidden history of French composer Joseph Bologne, the illegitimate son of an enslaved Senegalese woman and a French plantation owner, 6.20pm, BFI Southbank
* All That Breathes, two brothers in Delhi devote their lives to the quixotic effort of protecting the black kite, a bird that has been falling from the sky at alarming rates + Q&A with director Shaunak Sen, 6pm, Curzon Bloomsbury
* The Blue Caftan, in an old Moroccan medina a couple's equilibrium is disturbed by the arrival of a young apprentice, 1.30pm, ICA, The Mall
Friday 2 June
* The Exiles, thirty years after the Tienanmen Square democracy movement, the film looks at three men who were forced to leave the country as they recall their idealism, hopes and sacrifices + 4, 7 June
Tuesday 6 June
* Marwan Barghouthi – Tomorrow's Freedom, doc about the imprisoned Palestinian political leader, 7pm, £5-£15, Frontline Club, Norfolk Place, W2.
Performance
* August In England, one-man play about Windrush written and performed by Lenny Henry. From £12, Bush Theatre, 7 Uxbridge Road, W12, until 10 June.
+ Lenny Henry's one-man Windrush play
+ Lenny Henry's playwriting debut takes on the Windrush scandal
* Once On This Island, against the heat of the Caribbean sun and destruction of tropical storms, can love be more powerful than death?, Regent's Park Open Air Theatre, until 10 June.
* BreaDth, a multi-media, magic realist drama based on true experiences of the pandemic, prejudice, the care of older people and the racial minorities that care for them. £16/£13/£10, Omnibus Theatre, 1 Clapham Common Northside, SW4, until 3 June. Info: [email protected]
+ From the Black Death to Covid
* Under the Kunde Tree, set in the '50s during the secret Cameroonian War of Independence, the play follows Sara, a young woman struggling to strike a balance between her heart's desire and the pressure to fulfill traditional familial obligations. £24/£19.50/ £16 previews, Southwark Playhouse, 77-85 Newington Causeway, SE1 6BD, until 17 June. Info: [email protected]
+ Personal and political problems in pre-independence Cameroon
from Saturday 3 June
* Hope Has A Happy Meal, Hope's back, to find something she left behind. But in the People's Republic of Koka Kola – a world of dwindling resources, corruption and corporate giants – what happens to Hope?7, £12-£25, Royal Court Theatre, Sloane Square, until 8 July.
TV and radio
Tuesday 30 May
* A Black30 Lady Sketch Show, Robin Thede is back, 10pm, Sky Comedy
* Expedition Volcano, doc in the D R Congo, 10.15pm, BBC4
* On Assignment, Rageh Omah on Mexico's new train service, 10.45pm, ITV1
* Murder in the Pacific, France's sinking of Greenpeace's nuclear protest ship, midnight40, BBC2
* Undercover Mumbai, play by Ayeesha Menon, 2.15pm, Radio
Wednesday 31 May
* Thailand: Earth's Tropical Paradise, 8pm, 1.30am, BBC4
* Undercover Mumbai, part 2 of play by Ayeesha Menon, 2.15pm, Radio4
* Twayna Mayne: Black Woman, comedy, 11pm, Radio4
* Free Thinking, a look at recent European history, fault-lines and what it means to have to leave your country, 10pm, Radio3
Thursday 1 June
* Alexander Armstrong in Sri Lanka, Tamil territory, 9pm, Channel 5
* Expedition Volcano, doc in the D R Congo, midnight20, BBC4
* Undercover Mumbai, final part of Ayeesha Menon's play, 2.15pm, Radio4
Thanks to volunteer Daniel Nelson (editor of Eventslondon.org) for compiling this list.