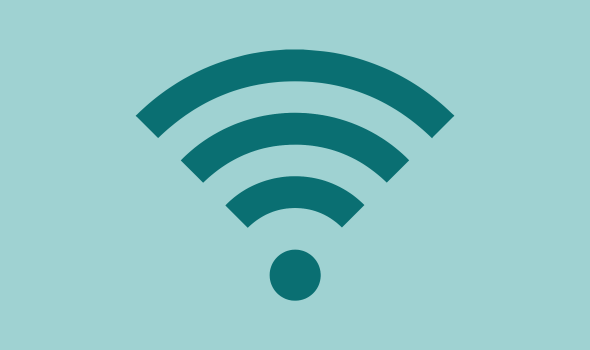 Here is our list of online only events and programmes related to migration, culture and international development, accessible to anyone anywhere. Please tell us about anything we've missed at [email protected].
TV & RADIO
Monday 19 July
* Taken: Hunting the Sex Traffickers, inquiry into a gang kidnapping women in Latin America and forcing them to work as prostitutes in UK, 9pm, C4
* Reggie in China, Yates goes to Beijing, 11.15pm, BBC2
Tuesday 20 July
* Wild China, wildlife doc, 7.30pm, BBC2
* Uprising, first of three-parter in which director Steve McQueen examines the 1981 New Cross fire and the Black British revolt it triggered, 9pm, BBC1
* The Half Widow, drama about a Kashmiri widow and her son caught up in the Indian government's communications blackout in the territory in August 2019, 2.15pm, R4
Wednesday 21 July
* Uprising, in the second of trilogy director Steve McQueen focuses on the Black Peoples Day of Action, 9pm, BBC1
* The Half Widow, second part of Avin Shah's play about a Kashmiri widow and her son caught up in the Indian government's communications blackout in the territory in August 2019, 2.15pm, R4
Thursday 22 July
* Uprising, in the last of Steve McQueen's three-parter the spotlight is on one of the biggest riots in British history, 9pm, BBC1
* The South Bank Show Awards 2021, Steve McQueen's Small Axe series on British-Caribbean life and I May Destroy You are in the running, 9pm, Sky Arts
* Crossing Continents, 11am, R4
TALKS & DISCUSSIONS
Monday 19 July
* 2021 AKLO Caine Prize for African Writing, Doreen Baingana, Meron Hadero, Remi Ngamije, Troy Onyango, Tryn Tushabe, 7-8.30pm, British Library.
Tuesday 20 July
* Undocumented, unvaccinated: how undocumented people are being pushed out of the vaccine queue, discussion with Emiliano Mellino, Habib Naqvi, Gwenetta Curry, Anna Miller, 3pm. Hosted by Bureau of Investigative Journalism
* Digital Democracies & Disinformation, in partnership with Funacao Getulio Vargas, 2-3.30pm, £10 suggested. Hosted by Canning House
* Municipalities and food security: a constitutional analysis, Jaap de Visser, 1-2.30pm. Hosted by the Institute of Development Studies
* ODI in conversation with Preet Gill, the Shadow Secretary of State for International Development, 3-3.45pm. Hosted by Overseas Development Institute
* Evolving Asymmetric Threats in Africa: Implications for governance, social cohesion and sovereignty, Abdel-Fatau Musah, 12-1:30pm. Hosted by King's College London
Wednesday 21-Thursday 22 July
* Inclusive employment and participation, panels discuss the latest evidence about disability-inclusive livelihoods, 10.05am-12.15pm each day, free. Hosted by London School of Hygiene and Tropical Medicine
Thursday 22 July
* In Conversation with AKO Caine Prize Shortlisted Authors: African Literatures in the Digital Age, Doreen Baingana, Remy Ngamije, Meron Hadero, Troy Onyango, Iryn Tushabe, 7-8.30pm. Hosted by SOAS
* Identity, digital storytelling and linguistic citizenship, Bonny Norton, 3-4pm. Hosted by King's College London
Listen anytime:
* Departures, fortnightly podcasts on 400 years of British emigration.
* A Call to Care: Pamela Franklin, the creation of the Caribbean Social Forum, and how it reimagined exchanges between elderly members in a bid to fight the isolation of lockdown, hosted by Autograph. More info: https://autograph.org.uk/blog/a-call-to-care/
* Update on COVID-19 in Latin America, a collection of recommended reading regarding the current Covid-19 situation in Latin America.
* Coronavirus in Africa Tracker: How many cases and where? More info: https://africacdc.org/covid-19/
* Migrants' contribution to the Covid-19 response, visualisation showcasing reforms, initiatives and campaigns from around the world.
EXHIBITIONS
* Ancestry, Maliza Kiasuwa, "Most of my artworks look like Totems, I tried to honour nature and reconcile man and nature by assembling various textures that I sow together as a surgeon would do after a serious injury", until 31 August. Hosted by Sulger-Buel Gallery
* Soundtrack to Puzzled Identities, audiovisual project on the entangled identity of diaspora Arabs, through music-themed, pop art-derived digital illustrations with musical mashups, until 31 July. Hosted by P21 Gallery
* Our Journey Our Story: History and Memory of Sickle Cell Anaemia in Britain, the first such exhibition in the UK. Hosted by the Black Cultural Archives
* Heart of the Nation: Migration and the Making of the NHS, stories and experiences of people who have come to Britain to work in the National Health Service in the past 72 years. Also, the latest episode of podcast series, Departures, exploring 400 years of emigration from Britain, is Brits Abroad Today, Migration Museum.
* Shanti Panchal: A Personal Language of Painting 2007-2018, born in a village in Gujarat, India, the artist studied at the Sir JJ School of Art, Bombay, before arriving in England on a scholarship: he has now lived and worked in London for more than 40 years, Ben Uri virtual museum.
* Shadow Shame Again, during lockdown in South Africa, many people have protested against 'the other pandemic' - the proliferation of gender-based violence. Penny Siopis' video response uses footage from her collection of home movies acquired from flea markets and charity shop), with added words and sound. Pelz Gallery
* Static Range, Himali Singh Soin uses a real-life spy-story in the Indian Himalayas as a springboard for speculation and reflection about mountains, myths and the nuclear sublime, and includes an adapted stamp, letters, an animation, music, embroidery, healing, planting and a performance installation. Hosted by Serpentine Galleries, until 2022.
* Contagion: Colour on the Front Line, Aida Silvestri's experimental body of work exploring the impact of Covid-19 on frontline workers of colour, linking the present with the past. Hosted by Autograph
+ Aida Silvestri in Conversation
PERFORMANCE
* Nine Lives, monologue by Zodwa Nyoni (born in Zimbabwe, grew up in Yorkshire) about a gay Zimbabwean who seeks asylum in the UK.
* Tales From the Front Line... and other stories, stories of the contribution of Black workers in the Covid-19 crisis, Talawa Theatre.
* The Protest: Black Lives Matter, work by six Black British writers, made available online by Bush Theatre.
* But everything has an ending, Phosphoros Theatre's anthology of performances in response to COVID-19, "told by those who have had their lives interrupted before".
* Have Your Passport Ready, short film-meets-video game that puts the audience directly in the world of the UK's hostile environment, hosted by Stand and Be Counted Theatre.
* Things I Am Not, a series of 10 original audio monologues written and performed by a female theatremaker who has migrated to the UK. Hosted by LegalAliens Theatre
Tuesday 20 July
* I Am A Londoner, art, music, and poetry by people who are undocumented and living in London, 6-8pm. Hosted by Status Now 4 All
Wednesday 21 July
* A Musical History of Modern Black Britain, Jeffrey Boakye discusses key moments in Black British history through the lens of modern music, online, 7.30pm, free. Hosted by the National Archives
FILM
* The White Tiger, powerfully-told feature adapted from Aravind Adiga's Booker prizewinning novel about a servant-master relationship in an Indian city.
* Mayor, a portrait of Musa Hadid, the Christian Mayor of Ramallah and his struggles to govern a city without a country.
+ Palestinian portrait of offices and occupation
* Sing Me a Song, charts the impact of the Internet arriving in Bhutan and follows a young monk who seeks to find love and fulfil his dreams online.
* 76 Days, documentary charting the first Covid outbreak in Wuhan, harrowingly filmed in four intensive care units, and without music, commentary or talking heads.
* Coup 53, the attempt by US and UK to overthrow democracy in Iran in 1953
* The Grand Lady of Iran, portrait of Lady Khadijeh Saqafi, wife of the Ayatollah Khomeini of Iran; new short, Our Fathers, follows two Nigerian priests transported to the Scottish Highlands. Hosted by True Story
* Assassins, an account of the two women convicted of killing North Korean leader Kim Jong-un's half-brother, Kim Jong-nam. Were they trained killers or simply pawns?
* 10 Films to Understand China: Documentaries, subcultures, the legacy of '"opening up", migrant workers and other aspects of life. Info: Radii China
* Yemen Film Focus, 21 films, mostly grassroots productions by young and filmmakers.
Thanks to volunteer Daniel Nelson, editor of Eventslondon.org, for compiling this list.