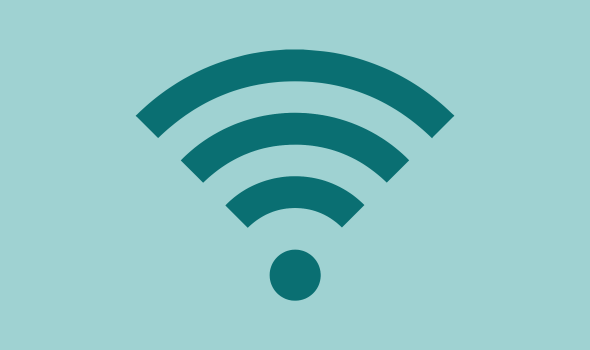 Here is our list of online only events and programmes related to migration, culture and international development, accessible to anyone anywhere. Please tell us about anything we've missed at [email protected].
TV & RADIO
Monday 25 October
* Once Upon A Time In Iraq, graphic personal testimonies, 10pm, 11pm, BBC4
* Ashley Banjo: Britain in Black and White, 11.45pm, ITV
* The Untold: A Life in Protest, a climate crisis protester talks about his motivations, 11am, Radio4
* A Summer of Fire and Flood, 8pm, Radio4
* Glasgow: Our Last Best Hope?, 9pm, Radio4
Tuesday 26 October
* Who Do You Think You Are?, footballer and pundit Alex Scott's Jewish-Jamaican ancestry, 8pm, BBC1
* 1,000 Years A Slave, 10pm, Ch5
* Once Upon A Time in Iraq, graphic personal testimonies, 10.55pm, BBC4
* The Talk, you don't know what this is? Then you must be White, 11.55pm, Ch4
* TVs Black Renaissance: Reggie Yates in Hollywood, midnight05, BBC2
* Sorry, I Didn't Know, Black history quiz, midnight40, ITV
* Daliso Chaponda: Citizen of Nowhere, Malawian comedian, 6.30pm, Radio4
Wednesday 27 October
* Enslaved with Samuel L Jackson, last in slave trade history series, 9pm, 1.30am, BBC4
* Once Upon A Time in Iraq, graphic personal testimonies, 10pm, 11pm, BBC4
* Ballet Black: Eightfold, midnight10, Ch4
* The life and work of Nigerian writer Buchi Emechita, 10pm, Radio3
* A summer of fire and flood: climate of fear, 11am, Radio4
* Descendants, discovering the role of slavery in two family histories, 8.30pm, Radio4
Thursday 28 October
* From Our Own Correspondent, 11am, Radio4
Friday 29 October
* Unreported World, 7.30pm, Ch4
TALKS & DISCUSSIONS
* It's Black History Month: B:M2021; Exploring Black History; Museum of London; London councils; British Film Institute; Nine London Black History landmarks; Staying Power: Photographs of Black British Experience; Diverse Film Fund 2021: Black British Lives Today; What's the Issue?
* London Literature Festival, programme includes 29 Oct, Ai WeiWei: 1,000 years of Joys and Sorrows; Passing On Poetry with Born:: Free, African and African diasporic writing; 30 Oct, Keep the Receipts, Tolani Shoneye, Audrey Indome and Milena Sanchez launch their new book; Latin Spirit, unexpected cross-cultural collaborations; Malika's Poetry Kitchen's new anthology Too Young, Too Loud, Too Different; 31 Oct, Poetry Snack Club with Daqan Collective; Booker Prize Shortlist Readings + livestream; Southbank Centre, Belvedere Road, SW1, until 31 October.
Monday 25 October
* The Palestinian Prisoners Movement: Resistance and Disobedience, book launch with Julie M. Norman and Dina Matar, 5.30-7pm, G17, Ground Floor, South Wing, UCL, Gower Street, WC1. Hosted by Institute of Advanced Studies
* Reimaging Power: Andrew Getachew and Mahmood Mamdani, online, £7, first of London Review of Books talks series, 'The Power Behind the Throne'.
* Friendship bench: Insights from grandmothers in a changing world, Dixon Chibanda, 5.30-6.30pm. Hosted by London School of Hygiene and Tropical Medicine
* The Problems of Genocide, Dirk Moses, Christine Achinger, 7-8pm. Hosted by Wiener Holocaust Library
from Monday 25 October
* Lau China Institute China Week. Events include China's carbon pledge 2060: How will we get there?, photography exhibition Seeing the impacts of climate change; China in Five Cities book launch; Our Planet, Our People: understanding the health impacts of climate change; Digital environmental activism in China; Build back better world and the Belt and Road Initiative: prospects and limitations. Hosted by King's College London
Tuesday 26 October
* Climate Justice From Below: Race, Class and Climate Crisis, Jhannel Tomlinson and Leon Sealey-Huggins, 6-7.15pm. Hosted by Stuart Hall Foundation
* Inspired by the Past, Inspiring the Future: Somali Week Festival launch, an evening of conversation, poetry and music, including a discussion on Somalis in Britain led by Nadifa Mohammed + poets Farah Gabdon and Samatar Elmi and Somali-German Hodan Omar Dhuule. The event will be live-streamed, 7-9pm, £5-£10, British Library, 96 Euston Road, NW1.
* The children of an infinity of cultures: A human rights approach to cultural mixing, Kartima Bennoune, launch of the Special Rapporteur's final report on cultural rights to the United Nations General Assembly, 5-6.30pm. Info: Register to watch on Zoom
* How to save our planet, Mark Maslin, 1-2pm. Hosted by University College London
from Tuesday 26 October
* Somali Week Festival, book launches, poetry, panels, music, and theatre with Mohamed Hassan "lafole", Hodan Omar Dhuule, Ahmaddey Abdi Gaashaan, Mohamed Saleeban, Abdikariim Hikmaawi, Mohamed Ali Nour (Ameeriko), Safia Aidid, Fowsia Abdulqadir, Tobias Hagmann, Ahmed Abdi Hassan "karaama" Mohamed Hersi Guleid 'Abdibashir', Bodhari Warsame, Mohamoud Ibrahim Jama (Haji), Nimco Noor, Layth Elmi, Nadifa Mohamed, Faisal Salah, Juweria Ali, Nuur Daalacay, Qoraan; Sir Mahamoud Omar Yare, Farah Gabdoon, Sagal Farah, Ibrahim Hersi , Zaynab Dahir, Jawahir Farah, Safiya Mohamed and Side eYe. Weekly pass £31.85, Oxford House in Bethnal Green, Derbyshire Street, E2, until 31 October. Hosted by Kayd Somali Arts and Culture
Wednesday 27 October
* The Long Player Conversation: Timothy Morton and Denis Ferreira da Silva on ecology, race and social justice, 7.30-8.45pm, British Library, 96 Euston Road, NW1. Hosted by British Library
* Health, beauty, and skin-lightening: Identity politics and Black business in modern Britain c.1940s-1990s, Mobeen Hussein, 4-5.15pm. Hosted by London School of Hygiene and Tropical Medicine
* COP26: Now or Never, online event for young professionals, hosted by GPODS India. 11am-1pm, free. Hosted by U&i Global
* The evidence we can't ignore: Religious inequality and Covid-19 in India and Nigeria and beyond, launch of report by the Coalition for Religious Equality and Inclusive Development on International Freedom of Religion or Belief Day 1-2.30pm. Info: Register to watch on Zoom
* Closing the digital gender gap: lessons from the pandemic, Grace Natabaalo, Maryanne Ochola, Matt Wright, Barry Smith. Same Greene, 2-3pm. Hosted by IIED
Thursday 28 October
* Rethinking British Citizenship: The BNA 1981 from Decolonisation to Brexit, Michaela Benson, Anne-Marie Fortier, Elsa Oommen, Devyani Prabhat, Amit Singh, 4-6pm. Hosted by CSCP
* Is COP26 a turning point for the planet?, Keith Anderson, Dieter Helm and Kamal Ahmed, 8pm, Free. Hosted by Intelligence Squared
* The Manuscripts and Intellectual Legacy of Timbuktu, Robin Walker, 6pm, free, Museum of London
* China's Political World View and Chinese Exceptionalism, Courtney Fung, Benjamin Ho, Beverley Loke, 1-2.30pm. Hosted by London School of Economics
* Beyond the agenda of COP26: The problem of international transport emissions, John Vogler, 7.30-9pm, free. Hosted by Royal Geographical Society
* Feminist Futures: Reimagining Global Climate Justice, 3rd annual early career network conference, 10am-4.30pm, free. Hosted by Women's Budget Group
Friday 29 October
* Social Unrest in Colombia and Chile: causes and cures, Ricardo Lagos, Juan Manuel Santos, Baroness Shafik, 6-7pm. Hosted by London School of Economics
* Securing climate-compatible trade for the most vulnerable countries, Ratmakar Adhikari, Laura Kelly, Joie Keane, Rolf Traegar, 12-1.15pm. Hosted by Overseas Development Institute
Friday 29-Sunday 31 October
* Power to Change, weekend of free talks, films, installations, and workshops in response to the climate emergency, Beth Collier, Justine Porterie, Josephine Philips, Christopher Raeburn, Guppi Bola, Carole Wright, Emilija Škarnulytė, Sam Ayre Claire Ratinon, Tate Modern, Bankside, SE1. Hosted by Tate
Saturday 30 October
* Mexican Dia de Muertos: A Celebration of Life, events and talks exploring Mesoamerican cultures, 2-9.30pm, free, British Library, 96 Euston Road, NW1. Hosted by British Library
* Power to Change: Action Workshops, on re-use and recycling, 10am–5.30pm, free, Tate Modern, Bankside, SE1.
Listen anytime:
* Through the Eyes, photographic exploration of how cultural influences play a significant role in religion in Arab societies, oftentimes corrupting its true meaning, until 30 October. Hosted by P21 Gallery
* Fusion, Moroccan calligraphists Hamid Elkharbouchi, Abdelhak Assermouh, Mohamed Daif & Mohammed Kheroub, until 13 November. Hosted by P21 Gallery
* Departures, fortnightly podcasts on 400 years of British emigration.
* A Call to Care: Pamela Franklin, the creation of the Caribbean Social Forum, and how it reimagined exchanges between elderly members in a bid to fight the isolation of lockdown, hosted by Autograph. More info: https://autograph.org.uk/blog/a-call-to-care/
* Update on COVID-19 in Latin America, a collection of recommended reading regarding the current Covid-19 situation in Latin America.
* Coronavirus in Africa Tracker: How many cases and where? More info: https://africacdc.org/covid-19/
* Migrants' contribution to the Covid-19 response, visualisation showcasing reforms, initiatives and campaigns from around the world.
EXHIBITIONS
* Our Journey Our Story: History and Memory of Sickle Cell Anaemia in Britain, the first such exhibition in the UK. Hosted by the Black Cultural Archives
* Heart of the Nation: Migration and the Making of the NHS, stories and experiences of people who have come to Britain to work in the National Health Service in the past 72 years. Also, the latest episode of podcast series, Departures, exploring 400 years of emigration from Britain, is Brits Abroad Today, Migration Museum.
* Shanti Panchal: A Personal Language of Painting 2007-2018, born in a village in Gujarat, India, the artist studied at the Sir JJ School of Art, Bombay, before arriving in England on a scholarship: he has now lived and worked in London for more than 40 years, Ben Uri virtual museum.
* Shadow Shame Again, during lockdown in South Africa, many people have protested against 'the other pandemic' - the proliferation of gender-based violence. Penny Siopis' video response uses footage from her collection of home movies acquired from flea markets and charity shop), with added words and sound. Pelz Gallery
* Static Range, Himali Singh Soin uses a real-life spy-story in the Indian Himalayas as a springboard for speculation and reflection about mountains, myths and the nuclear sublime, and includes an adapted stamp, letters, an animation, music, embroidery, healing, planting and a performance installation. Hosted by Serpentine Galleries, until 2022.
* Contagion: Colour on the Front Line, Aida Silvestri's experimental body of work exploring the impact of Covid-19 on frontline workers of colour, linking the present with the past. Hosted by Autograph
+ Aida Silvestri in Conversation
PERFORMANCE
* Nine Lives, monologue by Zodwa Nyoni (born in Zimbabwe, grew up in Yorkshire) about a gay Zimbabwean who seeks asylum in the UK.
* Tales From the Front Line... and other stories, stories of the contribution of Black workers in the Covid-19 crisis, Talawa Theatre.
* The Protest: Black Lives Matter, work by six Black British writers, made available online by Bush Theatre.
* But everything has an ending, Phosphoros Theatre's anthology of performances in response to COVID-19, "told by those who have had their lives interrupted before".
* Have Your Passport Ready, short film-meets-video game that puts the audience directly in the world of the UK's hostile environment, hosted by Stand and Be Counted Theatre.
* Things I Am Not, a series of 10 original audio monologues written and performed by a female theatremaker who has migrated to the UK. Hosted by LegalAliens Theatre
FILM
* Mayor, a portrait of Musa Hadid, the Christian Mayor of Ramallah and his struggles to govern a city without a country.
+ Palestinian portrait of offices and occupation
* Sing Me a Song, charts the impact of the Internet arriving in Bhutan and follows a young monk who seeks to find love and fulfil his dreams online.
* 10 Films to Understand China: Documentaries, subcultures, the legacy of '"opening up", migrant workers and other aspects of life. Hosted by Radii China
Thanks to volunteer Daniel Nelson, editor of Eventslondon.org, for compiling this list.