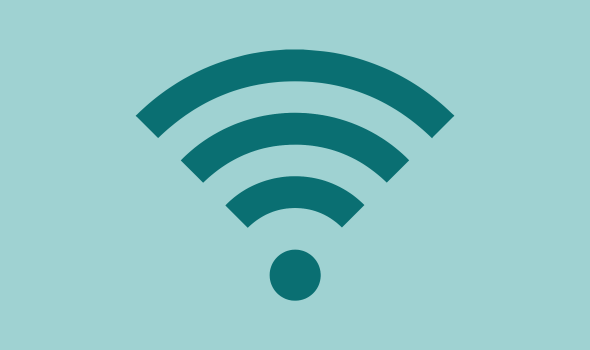 Here is our list of online only events and programmes related to migration, culture and international development, accessible to anyone anywhere. Please tell us about anything we've missed at [email protected].
TV & RADIO
Saturday 1 May
* Exterminate All The Rules, dramatised documentary about the effects of colonialism in Africa and the US, 9pm, Sky Documentaries
* From Our Own Correspondent, 11.30am, R4
Sunday 2 May
* Michael Palin's Himalaya: Journey Of A Lifetime, 10pm, BBC1
Monday 3 May
* Undercover Mumbai, 2pm, R4
Tuesday 4 May
* Costing the Earth, 3.30pm, R4
Wednesday 5 May
* China On Film, film from the beginning of the last century, 8.40pm, PBS America
* Panorama: Am I British?, deporting young people to countries they don't know, and away from family and friends here, 7.30pm, BBC1
* Climate Change: Ade on the Frontline, last documentary in series, 2am, BBC2
* Costing the Earth, 9pm, R4
Thursday 6 May
* Crossing Continents, 11am, R4
Friday 7 May
* Running With Lions, drama about a British Caribbean family coming through grief, loneliness, challenges to faith and mental health to discover love and joy, 2.15pm, R4
TALKS & DISCUSSIONS
Monday 3 May
* Czech Journal: The Limits of Work, journalist Saša Uhlová spent six months exploring working conditions in the worst-paid jobs in the Czech Republic, free.
Tuesday 4 May
* What can be learned from "the Germans"? What have "the Germans" yet to learn?, Corinne Fowler, Susan Neiman, Michael Rothberg, Mark Terkessidis, 6pm, Info: 7596 4000/ [email protected]
* Social, transformative and sustainable learning in Jamaica, Romina De Angelis, 5-6.30pm. Hosted by the Institute of Education
* The China Debate 2021: China will Sustain its Economic Rise, Fu, George Magnus, Barry Naughton, Yongding Yu, 3-4.30pm. Hosted by SOAS
* What does a world with less water mean for the Middle East?, Peter Schwartzstein, 5.30pm. Hosted by SOAS
Wednesday 5 May
* Forced Labour and Genocide: Then and Now, focussing on the Nazi-era and China today, Johannes-Dieter Steinert, Adrian Zenz, Rahima Mahmut, Joe Collins, 6.30-8pm. Hosted by Rene Cassin and the Wiener Holocaust Library
* Cooperation across the Lusuphone World, Jose Lingna Nafafe, Katyna Arguefa, Maria Berta Ecija, 4-5.30pm, suggested donation £5. Hosted by: Canning House
* African Migration, Human Rights and Literature, Fareda Banda, 5pm. Info: SOAS
* The Palace Politics of 'Precarious' Sovereignty: Afghan State-building in the Era of Counterterrorism, Dipali Mukhopadhyay, 5.30pm. Hosted by SOAS
Thursday 6 May
* Aleppo: From World City to Civil War, Philip Mansel, 5.45-7.15pm. Hosted by: The Nomads Tent
* China and the West: in the era of Covid-19, Miachael Fullilove, 12-1pm. Hosted by London School of Economics
* Liberalism, Race and Empire, Pankaj Mishra, 5-6.15pm. Hosted by London School of Economics
from Monday 10 May
* Disgust, desire and disease: the role of water, sanitation and hygiene in global health, Oliver Cumming, 5.15-6.15pm. Hosted by the London School of Hygiene and Tropical Medicine
* The Geopolitics of Health in the Middle East, Omar Dewachi, Weeam S. Hammoudeh, 12-1.30pm. Hosted by: London School of Economics
* War and Genocide in South Sudan, Clémence Pinaud, 5pm. Hosted by SOAS
Listen anytime:
* Departures, fortnightly podcasts on 400 years of British emigration. The latest is The Left Behind Wives of Cornwall, which looks at the experiences of wives and families after thousands of men left to find better paid jobs abroad in the 19th century.
* A Call to Care: Pamela Franklin, the creation of the Caribbean Social Forum, and how it reimagined exchanges between elderly members in a bid to fight the isolation of lockdown, hosted by Autograph. More info: https://autograph.org.uk/blog/a-call-to-care/
* Update on COVID-19 in Latin America, a collection of recommended reading regarding the current Covid-19 situation in Latin America.
* Coronavirus in Africa Tracker: How many cases and where? More info: https://africacdc.org/covid-19/
* Migrants' contribution to the Covid-19 response, visualisation showcasing reforms, initiatives and campaigns from around the world.
* The Bias Diagnosis, race inequalities in health care in Britain, Podcast for Audible
EXHIBITIONS
* Our Journey Our Story: History and Memory of Sickle Cell Anaemia in Britain, the first such exhibition in the UK. Hosted by the Black Cultural Archives
* Heart of the Nation: Migration and the Making of the NHS, stories and experiences of people who have come to Britain to work in the National Health Service in the past 72 years, Migration Museum.
* Shanti Panchal: A Personal Language of Painting 2007-2018, born in a village in Gujarat, India, the artist studied at the Sir JJ School of Art, Bombay, before arriving in England on a scholarship: he has now lived and worked in London for more than 40 years, Ben Uri virtual museum.
* Stories of Black Leadership 11: Breaking Barriers, the second chapter of a three-year project to make visible the journeys of pioneering Black British women - Linda Dobbs, Doreen Lawrence, Maggie Aderin-Pocock , Margaret Casely-Hayford and Shirley Thompson, Black Cultural Archives.
* Shadow Shame Again, during lockdown in South Africa, many people have protested against 'the other pandemic' - the proliferation of gender-based violence. Penny Siopis' video response uses footage from her collection of home movies acquired from flea markets and charity shop), with added words and sound. Pelz Gallery
* Static Range, Himali Singh Soin uses a real-life spy-story in the Indian Himalayas as a springboard for speculation and reflection about mountains, myths and the nuclear sublime, and includes an adapted stamp, letters, an animation, music, embroidery, healing, planting and a performance installation. Hosted by Serpentine Galleries, until 2022.
* Contagion: Colour on the Front Line, Aida Silvestri's experimental body of work exploring the impact of Covid-19 on frontline workers of colour, linking the present with the past. Hosted by Autograph
+ Aida Silvestri in Conversation
* "Myself in Every Stranger's Eyes", exhibition by a group within an Italian collective focused on Palestine and the Arab world, until 29 May. Hosted by: P21 Gallery
from Thursday 6 May
* Antonín Kratochvíl: Testimonies, black and white photographs by four-time World Press Photo winner, Czech Centre's Window Gallery & Czech Embassy, until 31 August (outdoor exhibition). Hosted by Czech centres
PERFORMANCE
* Nine Lives, monologue by Zodwa Nyoni (born in Zimbabwe, grew up in Yorkshire) about a gay Zimbabwean who seeks asylum in the UK.
* Tales From the Front Line... and other stories, stories of the contribution of Black workers in the Covid-19 crisis, Talawa Theatre.
* The Protest: Black Lives Matter, work by six Black British writers, made available online by Bush Theatre.
* But everything has an ending, Phosphoros Theatre's anthology of performances in response to COVID-19, "told by those who have had their lives interrupted before".
* Have Your Passport Ready, short film-meets-video game that puts the audience directly in the world of the UK's hostile environment, hosted by Stand and Be Counted Theatre.
FILM
Cinemas can open from 17 May at the earliest.
* The White Tiger, powerfully-told feature adapted from Aravind Adiga's Booker prizewinning novel about a servant-master relationship in an Indian city.
* My English Cousin, after living in UK for 17 years, Fahed has to decide to continue his humble life or return to Algeria; A Safer Place, Kutupalong, in Bangladesh, the world's largest refugee settlement; Stones Have Laws, the life of a Maroon community in Suriname; Crossing Borders, doc about a Syrian refugee family adapting to US life; and many other docs. Info: True Story
* Mayor, a portrait of Musa Hadid, the Christian Mayor of Ramallah and his struggles to govern a city without a country.
+ Palestinian portrait of offices and occupation
* Sing Me a Song, charts the impact of the Internet arriving in Bhutan and follows a young monk who seeks to find love and fulfil his dreams online.
* Overseas, documentary about a school for Filipino domestic workers heading overseas and often towards exploitation and abuse.
* 76 Days, documentary charting the first Covid outbreak in Wuhan, harrowingly filmed in four intensive care units, and without music, commentary or talking heads.
* Coup 53, the attempt by US and UK to overthrow democracy in Iran in 1953
* Assassins, an account of the two women convicted of killing North Korean leader Kim Jong-un's half-brother, Kim Jong-nam. Were they trained killers or simply pawns?
* 10 Films to Understand China: Documentaries, subcultures, the legacy of '"opening up", migrant workers and other aspects of life. Info: Radii China
* Shasha, independent streaming service for cinema from South-West Asia and North Africa.
* Yemen Film Focus, 21 films, mostly grassroots productions by young and filmmakers.
* Lamb, Ethiopian film about a homesick boy who decides to protect his lamb in the hopes of returning to his home village, free, until 9 May. Hosted by the French Institute
* Histoires de la plaine, doc about the Argentine pampa and those who try to protect them from monoculture and pesticides, free, until 9 May. Hosted by the French Institute
from Friday 7 May
* In Short: Europe: Happy Together, "life affirming shorts" from 19 European countries, until 16 May. Hosted by EU National Institutes for Culture
Thanks to volunteer Daniel Nelson, editor of Eventslondon.org, for compiling this list.