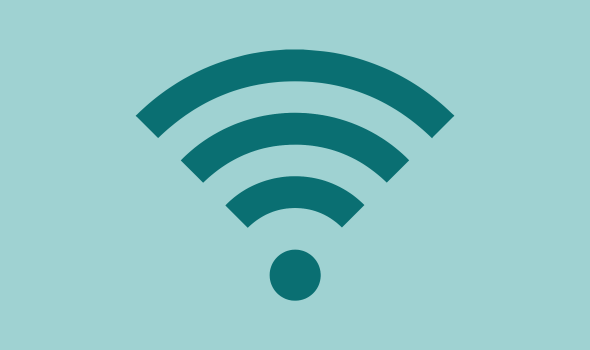 During the Covid-19 pandemic, we've been publishing a single list of online/broadcast events related to migration, culture and international development - events accessible wherever you are. See below for this list. A few in-person events in London, West Midlands and Glasgow are available here. Please tell us about anything we've missed at [email protected]
TV & RADIO
Monday 22 February
* How to Vaccinate the World, 11.30am, R4
Tuesday 23 February
* Secret Safari: Into the Wild, 8pm, C4
* Born in Bradford, project tracking the welfare of 14,000 families, including many of Pakistani heritage, 4pm, R4
* A Good Read, including a look at Amrou Al-Kadhi, a British-Iraqi writer, drag performer and film-maker, 4.30pm, R4
+ Being a drag queen healed me
Wednesday 24 February
* International cricket: India v England, well, there may a few views of Ahmedabad, though the directors so far have missed a trick in failing to show much of the country, 8.30am, C4
* Trump Takes on the World, last in a doc series moves towards the end of his time in office, with China in his sights, 9pm, BBC2
Thursday 25 February
* Trump Takes on the World, last in a doc series moves towards the end of his time in office, with China in his sights, 11.30pm, BBC2
* From Our Own Correspondent, 11am, R4
Friday 26 February
* Britain's Fascist Thread, second of three-parter, 11am, R4
* Born in Bradford, project tracking the welfare of 14,000 families, including many of Pakistani heritage, 11.30am, R4
* BBC 1Player I Can't Get You Out of My Head, Adam Curtis charts the emotional history of the postwar period that led to the modern climate of paranoia. Info: BBC 1Player
TALKS & DISCUSSIONS
Monday 22 February
* Sultana's Dream: contemporary fiction of Bangladeshi origin, Monica Ali, Tahmima Anam, Nasima Bee and Leesa Gazi, 7:30-8.30pm, free. Info: 01937 546 546/ [email protected]@bl.uk
* The Authoritarian Temptation: The Iraq and Afghan Wars and the Militarisation of British Democracy, Paul Dixon, 7.30pm, hosted by Birkbeck College
* The Rise of the Chinese Techno-Security State Under Xi Jinping, Tai Ming Cheung, 5pm, hosted by SOAS, University of London
Tuesday 23 February
* Covid-19 and the future of digital humanitarianism, Mahamud Abdirahman, Justin Colvard, Adelina Kamal, 1-2pm, hosted by the Overseas Development Institute
* New Cultures of Work, Youth and Politics in India, Nandini Gooptu, 5.30pm, hosted by the German Historical Institute
* The Truth About Modern Slavery, Emily Kenway, Alex Norris MP, Peter Olayiwola, Lucy Mort, Carys Roberts, 4pm. Hosted by IPPR
* Youth mobility, security and livelihoods in West Africa and the Horn, Jesper Bjarnesen, Dorte Thorsen, Adamnesh Bogale, Roy Huijsman, 1-2.30pm, hosted by the Institute of Development Studies
* Eleven Wars against Palestinians: How Palestinians are coping with their Elimination, Salman Abu Sitta, 5.30-7pm. Hosted by SOAS, University of London
* Wildlife Tourism, Tom Moorhouse, 7-8.30pm, £6, hosted by the Royal Geographical Society
* Meet the author - discussion with Alice Allan on her book, Open My Eyes, set in Ethiopia, 5.15pm, hosted by the London School of Hygiene and Tropical Medicine
* Sustainable Development: The Energy Transition, developments in Latin America, 2-4.30pm, £10 donation suggested, Canning House
* The Prospects for the African Continental Free Trade Area', 4- 6pm. Info: [email protected]/
Wednesday 24 February
* Investigating war crimes in Syria and Iraq vis-a-vis the Assad regime and Da'esh, William Wiley, 6-7.30pm, hosted by Kings College.
* Out of the Wings book series launch, five plays and a set of monologues in translation, from Brazil, Chile, Cuba, Peru, Portugal and Spain, Catherine Boyle, Louise Curtin, Abilio Estévez, 7pm, free (part of a week long digital celebration of theatre in translation: see Performance).
Thursday 25 February
* Contested Asylum: The History of the 2015 Refugee crisis, Patrice Poutrus, 5.30pm, hosted by the German Historical Institute
* World Briefing 2021, Janine di Giovanni, Andrei Soldatov, Lina Sinjab, Michael Vatikiotis, Ayla Jean Yackley, Michael Holmes, 7pm, hosted by the Frontline Club
* Neither Free Nor Fair? The Ugandan Elections of January 2021, 4-6pm, Institute of Commonwealth Studies. Hosted by the Institute of Commonwealth Studies. Info: [email protected]/
* Empireland, Sathnam Sanghera on how everyday British life is often shaped by its imperial past, 7-8pm, £5. Hosted by the V&A museum
* Development, (Dual) Citizenship and its Discontents in Africa, Robtel Neajai Pailey, Robtel Neajai Pailey, George Klay Kieh, Coretta Phillips, 5-6.30pm. Hosted by the London School of Economics
* A year on. How Covid is changing China and how it engages with the world, Steve Tsang, 6-7pm, hosted by SOAS
* Health sector priority setting: considering poverty, health systems and the economy, Anna Vassall, 5.15-6.15pm London School of Hygiene and Tropical Medicine
* The Book of Ramallah, discussion and reading from book that features stories from 10 Palestinian writers, including Anas Abu Rahma, Liana Badr, Khaled Hourani and Ahmad Jaber, 6-8pm, hosted by the British Arab Centre
Friday 26 February
* Rethinking South Asian migration and diaspora, Jayita Sarkar, Kalyani Ramnath, Antia Mato Bouzas, 1-2pm, hosted by Kings College
from Saturday 27 February
* Jewish Book Week, talks and discussions including 28 Feb, The Middle East: A new Era, Raphael Marcus and Anshel Pfeffer, 9.15pm; 1 March, Kings of Shanghai, Jonathan Kauffman, 6pm; 2 March, 100 Maps for 100 Years, Ian Goldin, 10.30am; 4 March, Israel - Its Own Worst Enemy?, Ami Ayaalon and Anshel Pfeffer, 8.30pm; 5 March, A Human History of the Oceans, David Abulafia & Sam Leith, 10.30am; all talks £9.50. Info: King's Place
Monday 1 March
* Life in a Post-Covid World: Learning From Southeast Asia, Hyun Bang Shin, Nicole Curato, Sin Yee Koh, John Sidel, Catherine Allerton, 1-2pm, hosted by London School of Economics
* We're All in This Together: Has Covid-19 Taught Us How to Save the World?, Sanchayan Banerjee, Nick Chater, Adam Oliver, Shreedhar, 2.30-3.30pm, hosted byt London School of Economics
Listen anytime:
* Heart of the Nation: Migration and the Making of the NHS, stories and experiences of people who have come to Britain to work in the National Health Service in the past 72 years, Migration Museum.
* Departures, fortnightly episodes of podcast about British emigration, Migration Museum.
* A Call to Care: Pamela Franklin, the creation of the Caribbean Social Forum, and how it reimagined exchanges between elderly members in a bid to fight the isolation of lockdown, hosted by Autograph.
* Literature and the Refugee Crisis, Nick Makoha and Khaled Hosseini discuss migration, civil war and the power of literature to teach, enrich and transform, podcast by the Southbank Centre.
* Update on COVID-19 in Latin America, a collection of recommended reading regarding the current Covid-19 situation in Latin America.
* Coronavirus in Africa Tracker: How many cases and where?
* Migrants' contribution to the Covid-19 response, a new data visualisation showcasing reforms, initiatives and campaigns from around the world.
* The Bias Diagnosis, race inequalities in health care in Britain, Podcast for Audible
EXHIBITIONS
* Heart of the Nation: Migration and the Making of the NHS, stories and experiences of people who have come to Britain to work in the National Health Service in the past 72 years, Migration Museum.
* Shanti Panchal: A Personal Language of Painting 2007-2018, born in a village in Gujarat, India, the artist studied at the Sir JJ School of Art, Bombay, before arriving in England on a scholarship: he has now lived and worked in London for more than 40 years, Ben Uri virtual museum.
* Stories of Black Leadership 11: Breaking Barriers, the second chapter of a three-year project to make visible the journeys of pioneering Black British women - Linda Dobbs, Doreen Lawrence, Maggie Aderin-Pocock , Margaret Casely-Hayford and Shirley Thompson, Black Cultural Archives.
from Thursday 25 February
* Shadow Shame Again, during lockdown in South Africa, many people have protested against 'the other pandemic' - the proliferation of gender-based violence. Penny Siopis' video response uses footage from her collection of home movies acquired from flea markets and charity shop), with added words and sound. Pelz Gallery
PERFORMANCE
* The Long Goodbye: Livestream Edition, British Pakistani rapper, actor and activist Riz Ahmed's online performance that imagines UK as an abusive partner, Brittany, that has broken up with Ahmed; pay what you want from £5, until 1 March. Hosted by Manchester International Festival

from Tuesday 16 February
* On Hostile Ground, musical drama about the cabinet meeting that created the hostile environment policy and the people whose lives it devastated, until 27 April. Info: royalandderngate.co.uk
+ David Cameron, you won't enjoy this: Inside the Windrush scandal musical
* The Whip, audio drama about the huge sum paid to British slave owners as the slave trade came to an end, until 16 March. Info: Royal Shakespeare Company
* Nine Lives, monologue by Zodwa Nyoni (born in Zimbabwe, grew up in Yorkshire) about a gay Zimbabwean who seeks asylum in the UK.
* Tales From the Front Line... and other stories, stories of the contribution of Black workers in the Covid-19 crisis, Talawa Theatre.
* The Protest: Black Lives Matter, work by six Black British writers, made available online by Bush Theatre.
* But everything has an ending, Phosphoros Theatre's anthology of performances in response to COVID-19, "told by those who have had their lives interrupted before".
* Between two islands: Poetry workshops for Bahrainis in Britain, Sundays at 11am, hosted by the Arab British Centre.
from Friday 19 February
* Hidden Winter, audio walk adventure for family audiences by Stand and Be Counted, the UK's first Theatre Company of Sanctuary. A celebration of the joys and difficulties of making friends in a new place, it was co-created with asylum-seeker children and families in Bradford and will be available for free in English and Arabic.
from Tuesday 23 February
* https://www.omnibus-clapham.org/out-of-the-wings-winter-warmer/ Out of the Wings Winter Warmer, play extracts, discussions and a session on Black playwrights of the Spanish- and Portuguese-speaking worlds, free, until 27 February. Info: Omnibus Theatre
from Wednesday 24 February
* Typical, monologue about British-Nigerian Christopher Alder, a decorated paratrooper from Hull who died while handcuffed on the floor of a Humberside police station in 1998, £9.99. Soho Theatre
Saturday 27-Sunday 28 February
* Rice! - a story of migration: a food and performance experience cooked up by a Malaysian group and performed live from Malaysia and UK , £10/£16/£20 - depending on portions eaten.
Sunday 28 February
* And The Girls in Their Sunday Dresses, rehearsed reading of Zakes Mda play about two rice-shoppers, a gangster, a young girl learning about politics, 6pm. Info: Utopia Theatre
FILM
* The White Tiger, powerfully-told feature adapted from Aravind Adiga's Booker prizewinning novel about a servant-master relationship in an Indian city.
* 69 Minutes of 86 Days, a three-year-old Syrian refugee makes the journey through Europe with her family to find comfort and a fresh start in a new home, 7-day rental or monthly subscription with True Story.
* Shingal, Where Are You?, the dramatic story of a group of Yazidis in northern Iraq, stream via True Story.
* Crossing Borders, documentary about a Syrian refugee family learning to adapt to US life, stream via True Story.
* Have Your Passport Ready, short film-meets-video game that puts the audience directly in the world of the UK's hostile environment, hosted by Stand and Be Counted Theatre.
* Mayor, a portrait of Musa Hadid, the Christian Mayor of Ramallah and his struggles to govern a city without a country.
+ Palestinian portrait of offices and occupation
* Sing Me a Song, charts the impact of the Internet arriving in Bhutan and follows a young monk who seeks to find love and fulfil his dreams online.
* Luxor, when a British aid worker returns to Luxor she comes across an Egyptian archaeologist and former lover and struggles to reconcile the choices of the past with the uncertainty of the present, £9.99, hosted by Arab British Centre.
* A Safer Place, Kutupalong, in Bangladesh, the world's largest refugee settlement; Stones Have Laws, the life of a Maroon community in Suriname; The Journey of Javier Heraud, the brief life of the Peruvian poet and guerrilla; and many other docs. Info: True Story
* Overseas, documentary about a school for Filipino domestic workers heading overseas and often towards exploitation and abuse.
* 76 Days, documentary charting the first Covid outbreak in Wuhan, harrowingly filmed in four intensive care units, and without music, commentary or talking heads.
* Coup 53, the attempt by US and UK to overthrow democracy in Iran in 1953
* Sector Zero, bittersweet history of Beirut's derelict neighbourhood of Karantina, until 28 February. Hosted by the Arab British Centre
* Assassins, an account of the two women convicted of killing North Korean leader Kim Jong-un's half-brother, Kim Jong-nam. Were they trained killers or simply pawns? Info: Bertha Dochouse, BFI
* Ayouni, the search for answers about the 100,000 forcibly disappeared Syrians. Hosted by GRAMNet/ BEMIS
* 10 Films to Understand China: Documentaries, subcultures, the legacy of '"opening up", migrant workers and other aspects of life. Info: Radii China
from Wednesday 24 February
* Glasgow Film Festival, includes 24-27 February, Minari, the life and times of a Korean-American family; 25-28 Feb, Mekong, the fears and hopes of five Southeast Asian filmmakers; Spring Tide, three generations of Chinese women; The Mauritanian, adaptation of Mohamedou Ould Slahi's Guantanamo memoir; 26 Feb-1 March, Castro's Spies, documentary; 28 Feb-3 March, Victim(s), teenage knife crimes in Malaysia; 1-4 March, Back to the Wharf, Li Xiaofeng drama; 4-7 March, Voice of Silence, South Korean crime caper; 6-9 March, A Brixton Tale, contemporary romance; The Dissident, doc about the murder of Jamal Kashoggi; 5-8 March, A Family Called Abrew, a showbiz family tree that shows Black people have always been in Scotland; 7-10 March, Angelou on Burns; The Man Standing Next, political South Korean thriller; The X in Scotland, Malcolm X and Scotland; Tree Fellers, the Belizean lumberjacks who helped Britain in WorldWar 2. Each film £9.99. Until 7 March. Info: glasgowfilm.org
Thanks to volunteer Daniel Nelson, editor of Eventslondon.org, for compiling this list.