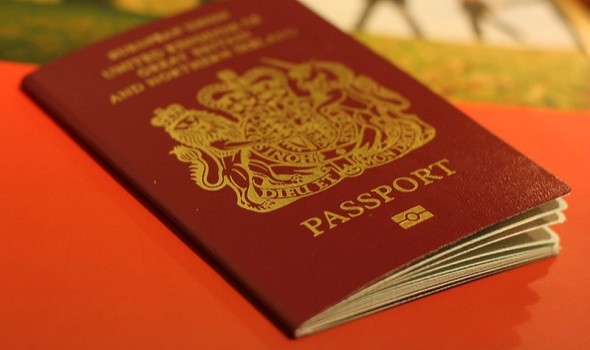 We are deeply concerned about Clause 9 of the Nationality and Borders Bill (the Bill) which would turn millions of us in this country into second-class citizens.
Clause 9 of the Bill currently going through parliament would enable the Secretary of State to deprive a person of their British citizenship without notice.
This clause generates fear. It makes many British people feel unsafe. It betrays millions of us. It devalues the British passport. It is racist, because those most affected, and most likely to be affected in the future, by possible withdrawal of citizenship – which the Bill reinforces – have been Muslim or Black.
Our sense of safety, security and belonging has been shaken by the prospect of the Bill with Clause 9 becoming law. There are millions of us in this country who became British citizens by way of naturalisation or have ancestral links to a country outside the UK.
The Clause would also affect the ability of a person to appeal the decision taken against them. It is unconstitutional and should be removed from the Bill. It breaches the common law, international legal standards, and human rights law.
The Home Secretary can give assurances that the withdrawal of citizenship will be used only in "exceptional circumstances". But who decides which circumstances are exceptional?
And no Government promise today can bind a government tomorrow, perhaps operating in even more hostile, xenophobic times.
That is why we, together with an alliance representing organisations and communities across the UK from all backgrounds, religions and political affiliations, have written to the Prime Minister.
However, we want to go further than removing Clause 9 as the problem goes deeper than the issue of lack of notice. The powers of deprivation of British citizenship should be scrapped altogether, because of their discriminatory nature and incompatibility with democratic values.
The existing powers to deprive an individual of their citizenship, contained in section 40 of the British Nationality Act 1981, and later amendments, are constructed in ways that greatly and disproportionately affect Black, Asian, and other minority ethnic citizens, who are far more likely to be dual nationals or be eligible for another nationality, and groups that are already marginalised.
We believe that citizenship is a right, not a privilege, and should not be subject to arbitrary deprivation. We are concerned about the increasing use and expansion of deprivation powers over the years and through changing governments.
The UK Government currently has greater powers to deprive individuals of their citizenship than any other G20 country. Since 2011, the power to deprive citizenship has been used to strip at least 441 people of their citizenship, with 104 cases in 2017 alone.
The power to strip people of their British citizenship is a draconian measure with a disproportionate impact that is an affront to justice and to any sense of citizenship as a unifying status of all who possess it.
As a result of this ill-considered, discriminatory measure families all over the country are suddenly thinking about the security of their futures: our commitment to this country is not the issue: the issue is the Government's commitment to us, we who have proudly committed ourselves to this country.
Image credit: By Chris Fleming licensed for use under CC BY-SA 2.0