» Whats On
Refugee Week: "Amend" film screening in Birmingham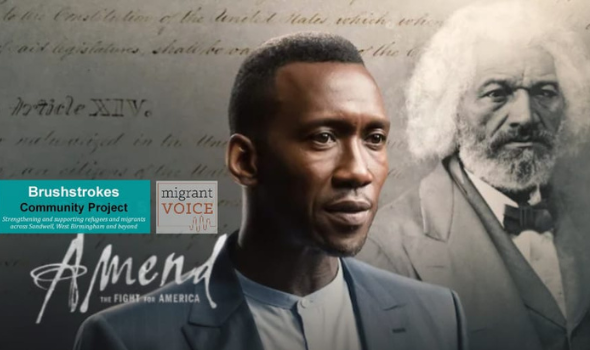 This Refugee Week, we invite you to join our screening of the first episode of "Amend: The Fight for America", a Netflix docuseries exploring the history of discrimination and activism for equality in the United States.
The first episode covers the story of Frederick Douglass, the abolition of slavery and the ratification of the 14th amendment.
The screening will be followed by a discussion about the episode and the relevance for our fight for equality in the UK.
The screening is organised by Brushstrokes and Migrant Voice and will take place at Brushstrokes Community Project, 253 High Street, Smethwick, B67.
The event takes place in person, on Saturday 25 June, 4:30 PM – 7:00 PM. It's free - get your tickets here. We hope to see you there!