» Whats On
London media lab: Using social media to make an impact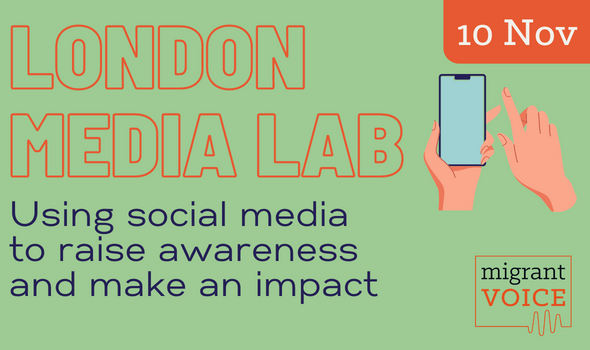 ***THIS EVENT HAS BEEN POSTPONED! CHECK BACK OR SUBSCRIBE TO OUR NEWSLETTER FOR MORE INFO SOON***
Join our next media lab on how to use social media to raise awareness about important issues and make an impact!
We will be running a media lab at Migrant Voice, 200A Pentonville Road, London N1 9JP.
You will have the chance to join training sessions with experts and professionals and receive practical advice on how to best social media to create change.
Trainers include:
Rafael Dos Santos, journalist, entrepreneur and media expert
Elena Sánchez Bellot, filmmaker and director
Laura Hastie, media trainer and consultant
Lara Parizotto, councillor, campaigner and TikToker
Cathy Teesdale, photographer and creator of Humans of London
Training will cover how to best use social media platforms, such as Instagram, and photography, video making and short texts to put your message across. You will receive training on how to develop your message and you can book one to one mentoring session with one of the trainers.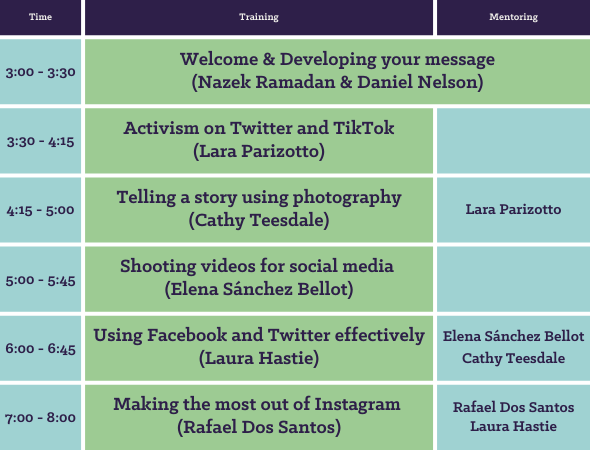 To make sure you reserve a spot in the sessions, book your place here.
If you would like to attend the event, sign up here or email [email protected].