Roads to nowhere: Case studies of Europe's Dublin Regulation and its impacts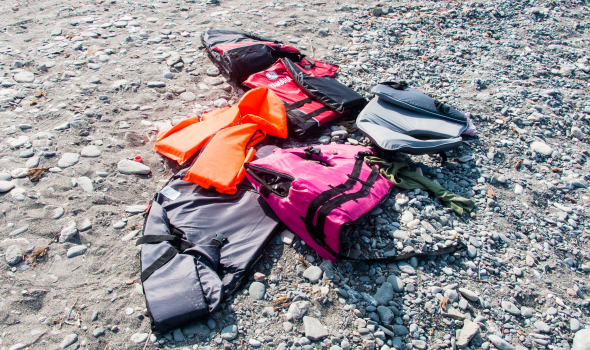 For several years prior to 2017 Migrant Voice had worked with, and highlighted the stories of, a wide range of asylum seekers and refugees from different backgrounds, circumstances and countries of origin. During that time, the Regulation has frequently been identified as a source of stress, confusion and perceived unfairness by many current or former asylum seekers.
In extreme cases, people we worked with were driven to self-harm, such as burning their thumbs and fingers in a desperate attempt to change their fingerprints and thus avoid being sent away from their family and community.
We work to highlight the issues which our members and supporters feel are important. It was in response to a significant number of complaints that we undertook a series of more forensic interviews and testimonies involving migrant experiences of the Regulation. Our case studies mainly involved those fleeing the Syrian civil war, but included a smaller number of people from other backgrounds.
Read the March 2017 report here.
From these case studies and a review of external data we concluded that the Dublin Regulation does not provide an appropriate framework for the dispersal of asylum seeker applications within the European Union.
Our view of the Regulation is that:
It does not sufficiently take into account applicant's individual circumstances, or social and familial connections in another country.

It results in a Europe-wide policy of detention and deportation of people to states in which they are not welcome, and where they are often abused, often seriously and sometimes allegedly with state sanction.

It results in an unnecessarily confusing and arduous process for asylum seekers who are already often traumatised and fleeing desperate conditions - which can exacerbate mental and physical health problems.

It increases the risk of asylum seekers becoming undocumented.

It places uneven pressure on some member states and is liable to increase tensions within the European Union.
We propose a single asylum application process across member states and participating countries in order to simplify the asylum seeker's experience and respond more appropriately to individual need.
TOP IMAGE: Life jackets on the beach by Ann Wuyts, Flickr (CC BY 2.0)