» Press
Migrant Voice director speaks to Morning Star about Home Secretary's claims on international students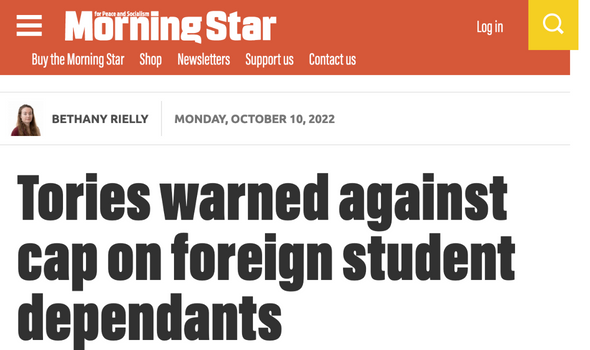 On 10 October, our director Nazek Ramadan spoke to the Morning Star about the Home Secretary's claims on international students.
"International students and their families already face a lengthy, expensive process to move to Britain, which includes proof of sufficient funds and paying for the NHS surcharge upfront. Aside from being unfair and unnecessary, any further barrier to coming here as a student or a dependant will make Britain a less attractive country to pursue higher education in," Nazek said.
"This is an attack on yet another category of migrants made in order to support this toxic narrative against migration."
Read the whole article here.