» Press
MV director quoted in Morning Star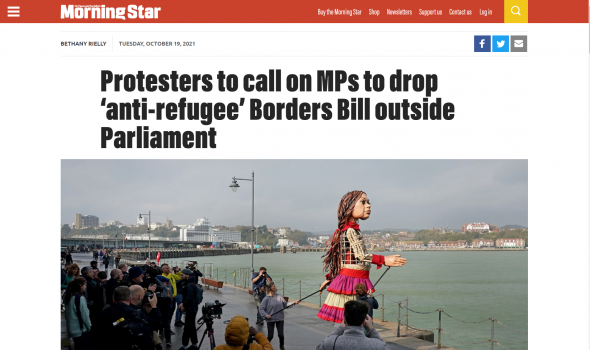 On Tuesday 19 October, Migrant Voice director Nazek Ramadan was quoted in an article about the upcoming Refugees Welcome rally in Parliament Square, London. Migrant Voice will be attending the rally to stand in solidarity against the government's Nationality and Borders Bill.
In the article, Nazek warned that the legislation "signals the end of protection as we know it."
She added: "It fails to encompass even the most basic respect for human rights and dignity.
"It treats those who are trying to find sanctuary, as any of us would do, as criminals, and also paves the way for offshore detention centres.
"The government must scrap these draconian plans."
Mariam Yusuf, an asylum seeker and colleague from StatusNow4All network, was also quoted in the article.
"Everybody is outraged with this Bill and even the lawyers … who scrutinise the Bill are saying it is unworkable," she told the Morning Star. "So this Bill is going to destroy everything."
Read the full article by clicking here