» Press
MV director calls for Afghans to be welcomed in the UK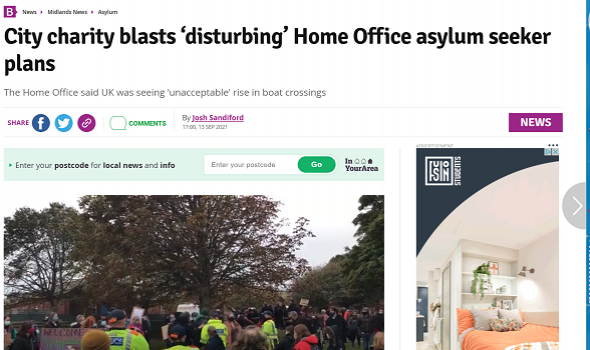 On 13 September, Migrant Voice director Nazek Ramadan spoke out in BirminghamLive against reports of Home Office plans to turn back boats containing migrants attempting to cross the Channel.
In a statement, Nazek said that the proposals set a "dangerous precedent and turned the treatment of asylum seekers into a race to the bottom".
She added: "The government is breaking its international convention obligations by engineering an impossible situation for those seeking asylum.
"It wants to prevent people from getting to the UK to exercise their legitimate right to claim asylum, yet is not providing any other way to come to the UK - all the while insisting that people can only claim asylum if they are in the UK."
Read the full article by clicking here