» Press
Migrant Voice comments Home Secretary appointment in the Independent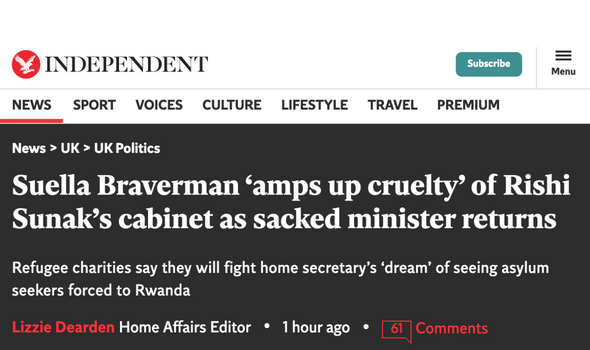 On 25 October our comment on the appointment of Home Secretary Suella Braverman appeared in the Independent alongside statements from other migrants rights charities.
Our statement read: "What this country needs is an immigration system that works to protect refugees, and treats all migrants with compassion.
"We need safe and legal routes, not deportation flights to foreign countries. We need a fair and equitable visa system, not one which benefits from migrants' wallets. But mostly we need to build a society which respects all migrants as a vital part of our community.
"With the appointment of the prime minister's new cabinet we don't see this happening."