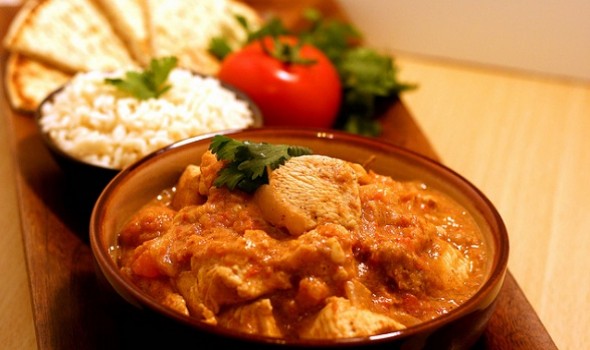 The contributions that migrants bring to the United Kingdom are often delectable and exquisite. One such example is Hindoostane Coffee House (HCH), the first Indian Restaurant owned by an Indian which also offered a take away service. It was owned by Sake Dean Mahomet, a Bengali traveller and entrepreneur who build the food business at his house, located 34 George Street, Portman Square, near Baker Street in 1810. Unfortunately, the restaurant didn't last long. It was forced to close a year later because at that time it was not common to eat out. Most of the Indians in London had the habit of eating their food at home made by a family member. The restaurant stayed opened until 1833 run by another owner.
After the failure of HCH, the spice business stayed quiet and only started again a century later serving the Indian and Bangladeshi communities. Salut e Hind opened in 1911 at Holborn. Sometime after came other entrepreneurs with their recipe books to help establish London as a Curry Capital. Curry Cafe opened its doors in the 1920s in Commercial Street, then came The Shafi in Gerard Street. One of the most popular Indian dinning, opened in Piccadilly Circus in 1926 under the name of Veeraswamy.
Today, we are witnessing a different trend, many restaurants are being closed because of the immigration rules, which make it difficult to bring a chef from South Asia. According to the article published in Evening Standard from 15 June 2016:
"About 600 curry restaurants have closed in the past 18 months and there are fears that a further 4 thousand, about a third of the industry, could shut".
Sad news for the city which had its East district named 2012 Olympics Curry Capital. A Nepalese restaurant owner in the business for more than 40 years warned that the curry business have never found it so difficult to hire a chef from abroad. He had tried to train people already in the UK, but, unfortunately, it did not work - his restaurant needs Asian chefs.
It used to be that Dean Mahomed's problem was not having enough costumers to keep the business growing. Now the challenge is to find the right chef in order to compete in the capital.
We hope that the culinary pleasures that Mahomet has brought to London will not go away because of the ever more restrictive immigration rules and consequently receding number of talented people.
Read more:
http://londonist.com/2016/06/the-story-of-london-s-first-indian-restaurant
http://www.standard.co.uk/news/london/immigration-curbs-a-threat-to-thriving-curry-restaurants-a3272066.html