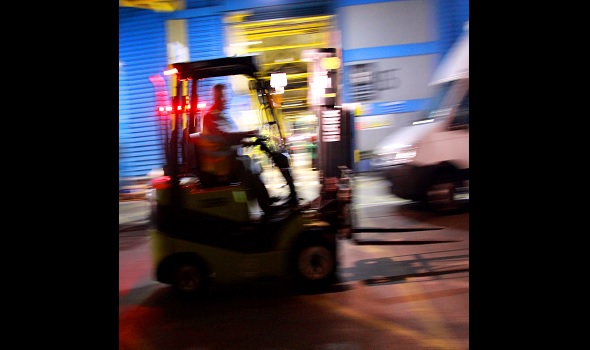 NightWorkPod (NWP) documents experiences of working the night shift. NWP is inspired by my research into the sociology of the invisible migrant night shift workers in London. I am Julius-Cezar MacQuarie, and I am an anthropologist. I took up research at night when I learnt that night shift workers were invisible in the scholarly literature (mostly focusing on night life), as well as from public debates. Seven years later, NWP was born.
NWP does not focus on night life in global cities, but it acknowledges that in such cities that never sleep revellers and party-goers enjoy night entertainment which is sustained and maintained night-by-night by those up and working – the nocturnal people. The workers who appear in the NWP are the folks who keep these cities awake, spinning at an incessant speed and consuming round-the-clock, night-in, day-out.
In this first podcast series on London's 'other workers', I introduce listeners to a world of work that is invisible to the diurnal (daytime) eye and inaudible to the nocturnal sleeper. The series consists of three episodes. In episode one, a bus driver and an outreach worker share their stories and encounters during their night shift.
Episode:1
Time:17'58"
Date: May 2018
Place: Interviews recorded in London. Produced at Central European University, Centre for Media, Data and Society
Guests: Prof. Dr Ger Duijzings, Regensburg University, Germany; Jeff (night bus driver), London; ANON (outreach worker), London
Synopsis: In this episode, Julius-Cezar introduces the listeners to a world of work that is invisible to the diurnal eye and inaudible to the nocturnal sleeper. Julius-Cezar is joined by Ger Duijzings, Professor for Social Anthropology with a focus on Southeastern and Eastern Europe talk about his Nightlaboratory project. Two guests, Jeff (a London night bus driver), and an anonymous outreach worker with sex workers in East London give their views and experiences of working at night.

Vignette #1
Anon outreach worker
London is very active tonight. Roads are very busy with cars, restaurants, it's a very different dynamic during the night, but still very busy. This city is always awake. At first, it seemed very odd to me to go to work when the rest of the house goes to sleep. Some people work the whole night. I go home before I do the outreach, I change and have dinner. I always dress in black and wear something comfortable, in case I have to run or… I never had an incident, but the streets are quite dangerous at night and you never know… You learn to leave with things that would frighten other people, but for me they become the ordinary …
Click here to listen to the full episode
For a full transcript click here
To see a photo grid of some of the night workers, please click here
About the author and this collaboration with MV
Julius-Cezar MacQuarie is the creator of NightWorkPod and founder of N!GHTSPARKS. He graduated in 2018 with a PhD in Sociology and Social Anthropology from the Central European University. As Nightlaboratory collaborator and filmmaker, he co-directed "Invisible Lives" with Tim Marrinan (UK, 2013). Watch the trailer of his next short film: The Sleepless Bat. To get in touch please tweet: @tweetsfromdrjc // Web Profile: www.nightsparks.london
Migrant Voice and N!GHTSPARKS collaboration began through conversations in a shared kitchen at Ladbroke Grove, West London, over six years ago. We discussed our interests and potential projects to collaborate on. Fast forward to 2018. An exciting opportunity to produce a podcast series arrived. Combined, our work rests upon Migrant's Voice experience in providing platforms for migrants to speak out and the research rigour behind the doctoral study on bodily precariousness and cooperation among manual labourers in the New Spitalfields market, East London. Our plans for future collaboration are exciting and in-the-making. Stay tuned and watch it as our story unravels.