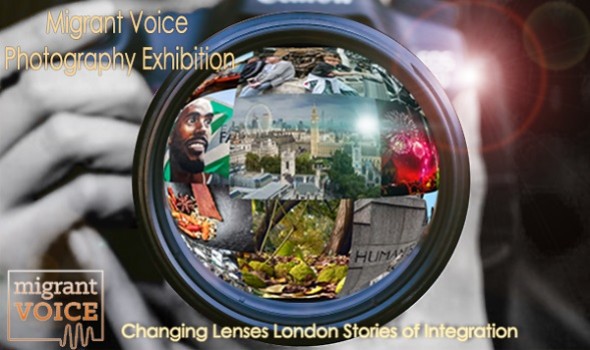 These podcasts were created as part of our 'Changing Lenses, London stories of integration' project which brought communities together to explore integration and create shared messages to build stronger communities.
From August 29th – September 21st 2018 we exhibit a selection of photos from the project at the Guardian, Kings Place, 90 York Way, London N1 9GU. The full collection of photos, writing and podcasts are available on our website here.
This project saw participants from 13 countries - including the UK - come together to build skills in photography and creative writing and use these to create better understanding amongst the public of migrants' experiences of integration.
Scroll down to listen to the podcast. They are a reflection of some of our experiences and views of integration.
To listen to Anna Marsden's podcast click here:
To listen to Areej Osman's podcast click here:
To listen to Danmore Sithole's podcast click here:
To listen to Hassan Hussein's podcast click here:
To listen to Louise Sweet's podcast click here:
To listen to Marisa Aranda's podcast click here:
To listen to Marta Aparicio's podcast click here:
To listen to Michael's podcast click here:
To listen to Michelle Fuller's podcast click here:
To listen to Naaz Rashid's podcast click here:
To listen to Nez's podcast click here:
To listen to Paulina Tamborrel's podcast click here:
To listen to Sara Davidson's podcast click here:
To listen to Tamya Bustamante's podcast click here:
To listen to Yemane Kassa's podcast click here: