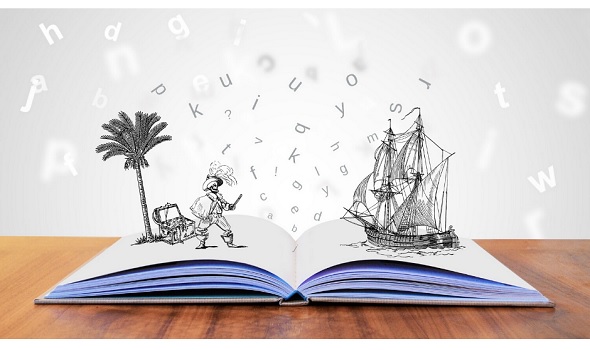 Over the last few months, I've been reading and watching and engaging with the stories of migrants, told through many different media.
In that time, it's the story of Judy that moved me the most. In November 2019 I went to a performance by Ice & Fire – an organisation that explores human rights stories through performance – at Westminster University. I was really astounded and moved by the actor who performed the life story of Judy, an asylum seeker from Uganda. I could feel the pain and cruelty that she went through throughout her life. The way she was raped and wasn't allowed to see her daughter Kiya, but she did not lose hope and managed to escape to Europe. She claimed asylum, but her claim was rejected by the Home Office. However, she appealed and was later granted refugee status. Now she's getting on with rebuilding her life and living peacefully.
All the actors were good, but with Judy's story, it felt like we were hearing from her directly, not from an actor. I was able to empathize with her and have sympathy for her, while with some of the other performances, it felt like the actors were just reading the stories. It was therefore harder to engage with those stories emotionally.
Nowadays every individual enjoys watching television, but life is very stressful so the audience wants something that is entertaining as well as informative. There was a comedy show on Channel 4 last spring, created and written by Rufus Jones. 'Home' tells us how a war in an individual's country can force them to take a dangerous step – in this case, climbing into the boot of a tourist's car - without knowing the consequences. This show portrays Sami, a Syrian asylum seeker, in a funny way while not shying away from the sad and difficult aspects of his personal life, such as being separated from his wife and son, who are in Germany. The audience might come to the programme with different stereotypes that they attach to Sami, but at the end I was emotionally attached to his character, as he was funny yet broken at the same time, hiding the pain behind his smile.
The photographic exhibition that I went to was by Adiam Yemane, a refugee from Eritrea. It took place at Conway Hall in central London. It shared the stories of people who after spending ten or more years in the UK are making a positive contribution to communities across London. I learned about Adiam herself – how she escaped war in Eritrea and arrived in London where she came to know that photography was what she liked and it became her career.
I feel that wherever you go you cannot leave your culture behind – and this could be clearly seen in the photographs – in what the subjects were wearing and how they decorated their rooms. But at the same time, the photographs couldn't tell me what each individual had gone through and what they're doing now. For that, I needed the text alongside each photograph, which told their story. The photographs on their own had little impact on me. A refugee seeing these photographs might be able to easily relate to them because they have gone through something similar, but it's difficult for other people. It's also the case that only a very specific kind of person might visit this exhibition – someone who likes photography and is sympathetic to refugees – so these images might not reach the wider population. We therefore need different ways to engage and inform people.
From a Low and Quiet Sea is a novel by Donal Ryan, an Irish writer, that tells us the stories of three people with one thing in common – each of them experiences loss and sadness. I liked the story of Farouk, who is a doctor living with his wife and daughter in Syria. War was rising in the country so he was told to go to Europe, just because he was not an observant Muslim and his daughter was Westernised. They set out for Europe in a boat, but Farouk gets separated from his wife and daughter and doesn't see them again. While it was sad at times, it was a positive book. It tells us that nobody has a perfect life. Every human being has their own faults and difficulties that they face. And since two of the stories are about Irish people, the book shows how it's not only migrants who struggle – every human being is in some sort of unfavourable situation.
In general, it's good to have lots of different portrayals of migrants' lives as everyone has individual preferences. Some might enjoy watching television while others would love to go to exhibitions. I was entertained by the comedy show 'Home' as I was tired that day and wanted to watch something funny and peaceful at the same time. But on a different day of the week when I had some spare time I preferred reading a book.
I feel that showing migrants' achievements in life and showing how they prosper after lots of bad days can have a positive impact on the lives of others, especially other migrants who might think that there is no hope or who have lost hope. These stories will motivate them that all these hardships are temporary and one day they will also achieve what they want. These stories can also break the stereotypes and grudges that people hold against migrants and encourage them to treat migrants as normal human beings.