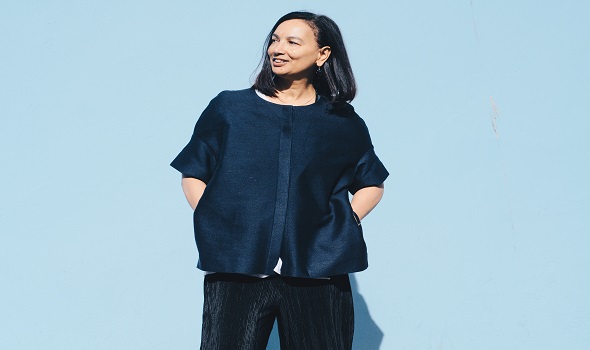 Windrush! It's a powerful name, isn't it? Rushing wind. A force of nature. It's fitting for the Caribbeans who arrived in Tilbury in June 1948 on the Empire Windrush full of hope and inimitable Caribbean energy. The 70th anniversary should be a time for celebration. It remains to be seen what effect the recent scandal concerning the government's handling of Windrush elders will have on these celebrations.
I'm a Windrush Baby, I came to London with my mother in the 1960s when I was a baby. My collection of short stories, The Ice Migration, is based on my family's experience of migration, the impact on family relationships. The stories span hundreds of years of Caribbean migration. They look at the migration of Indian indentured labourers to Jamaica in the 1890s, the migration of Jamaicans to the UK in the Windrush era, and before that the migration of people from Asia to North America in the last Ice Age.
Migration is as old as humanity itself, but what have we learned from these epic migrations? I believe the Windrush generation have learned a thing or two about migration. They have over the last seventy years integrated, participated, contributed. It would do the government no harm to consult with this community, gather learning about migration and settlement that could be used to inform policies and practice. It wouldn't be a dry, agenda-driven meeting. In Caribbean style, it could be spontaneous, interactive, creative. It would be: revelatory.
I think the mistreatment by the government of Windrush elders will be a shock to the Windrush generation, who after the hostile environment of the '50s, '60s, '70s were finally starting to feel settled, comfortable, accepted. It must be an unsettling reminder of the '50s, '60s and '70s, like going back in time.
Bob Marley sings about 'Movement of Jah people.' I think of Windrush as a movement. A movement of people but also the impact of that movement on British culture. The Windrush community used their experiences of exclusion and oppression and created a body of art that has vivified the country's art scene. They have impacted in vivifying Caribbean style on music, fashion, sports, academia, and thereby the economy with, it seems to me, not much recognition or acknowledgement. But we're in it for the joy of creating, of living, of celebrating.
One of the stories in the Ice Migration refers to a character who works in an old people's home. The story is based on my mother who cared for older people all of her working life, working the night shifts. She cared for older people from the host community and while she was working day and night, I cared for my siblings. The Windrush community, therefore, contributed to the economy in more than one way – it wasn't just the adults, their children were contributing too. Children caring for children, children running households so their parents could work in more than one job. In the Ice Migration, we hear from these children. It concerns me that these things may still be happing in amongst current migrants from new communities.
I hope my stories draw attention to issues around the impact of migration on families, particularly children - and how important it is for there to be support systems in place to support with settlement, integration, and participation.
I hope we can get our Windrush celebrations off to a good start.
---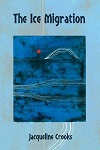 The Ice Migration
By Jacqueline Crooks
The Ice Migration is an 'of the moment' collection of short stories by Jacqueline Crooks. As a Windrush baby, Jacqueline Crooks has key insights into the origins of the movement and its effect across the communities it created.
The stories in this collection move around in time and place, linked by the experiences of the descendants of a Jamaican family of mixed Indian and African heritage. From Roaring River in rural Jamaica in 1908 where the descendants of African slaves make connections with new arrivals from Calcutta to work in the sugar cane fields, to Southall in 2013, where the Millers live alongside newer migrants from India, The Ice Migration is a poetic exploration of movement as central to the human condition.

About the Author
Jacqueline Crooks is a Jamaican-born writer. She was born near the Roaring River before moving to Southall as a baby. Her individual stories have been shortlisted in the Asham Award and Wasafiri New Writing competitions and have appeared in: Virago and Granta; the Woven Tale Press; and MsLexia. She has an MA in Creative and Life Writing from Goldsmiths University. She is the recipient of an Arts Council England Individual Artist award for her writing. She delivers writing workshops to socially excluded communities, primarily older people, refugees and asylum seekers, disadvantaged children and young people. She lives in London.