We want to hear from EU nationals in the UK on settled status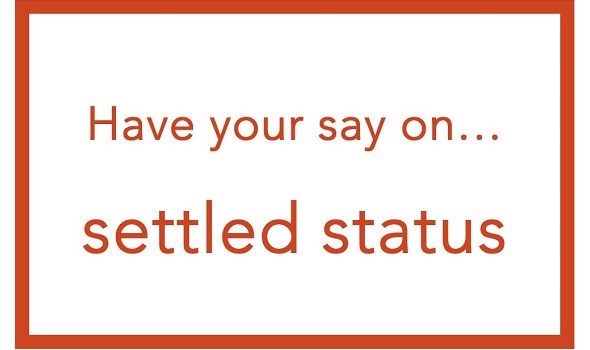 Migrant Voice are conducting a survey into the process for EEA nationals and their dependants of applying for settled status in order to monitor the process and lobby for migrants' rights.

Whether you have applied for settled status or not, if you are an EEA national, or a dependant of one please fill in this survey.

If you are an organisation helping individuals apply or working with individuals who have applied and shared their experiences with you, please also fill this in to share such case studies.

Migrant Voice sit on several groups to monitor the implementation of the settled status application (incl. one led by the European Commission Office in London, and one led by the Home Office). We sit on these so we can feed any information about problems with the settled status application scheme to the policy making level.

We will only use the information you provide in this survey in statistical form or as anonymised case studies.

Please share widely with EEA nationals and their dependants.

Please follow this link to complete the survey:
https://www.surveymonkey.co.uk/r/MV_survey_settled_status

Please also see here for our privacy notice and data protection policy for more information on how we use data and keep your data secure.