Vanley Burke x Migrant Voice - 'A Gift to Birmingham'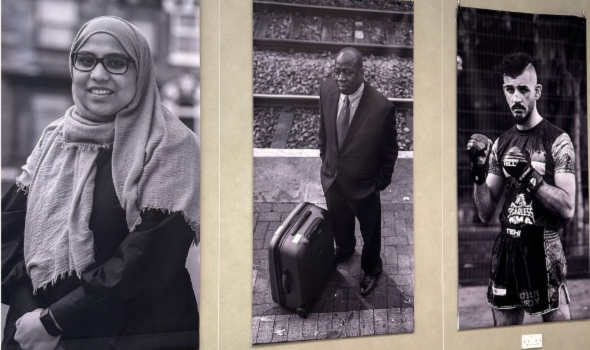 The Exchange is showcasing 'A Gift to Birmingham', a striking exhibition marking a collaboration between Vanley Burke, Migrant Voice and the University of Birmingham.
Burke, a renowned British-Jamaican visual artist better known as the 'Godfather of Black British Photography', offers an intimate look into Birmingham's diverse migrant communities through seventeen portraits of members of Migrant Voice in their natural environments.
Echoing his typical style, Burke captured participants in their homes, community centres, and parks, providing an understanding of the reciprocity between migrants and the second city. Each image explores both individual and community-centric tales of migration and settlement, allowing visitors to develop a deeper understanding of the aspirations and adversities experienced by migrants during their journeys.
A Gift to Birmingham is a testament to the enrichment of the city rendered by diversity. It forms part of a wider research project, led by Dr Reza Gholami, Deputy Director of the Centre for Research in Race and Education, seeking to consider the role of artists, educators and activists in confronting assumptions about migration and breaking down barriers to integration.
Following a tour of community venues in Aston, Handsworth and Smethwick, the exhibition is now on display between 3rd July and and 16th September in the South Entrance of the Exchange. Show your support for platforms empowering the voices of migrants by attending this compelling exhibition.
---
Photo: Migrant Voice (2023)