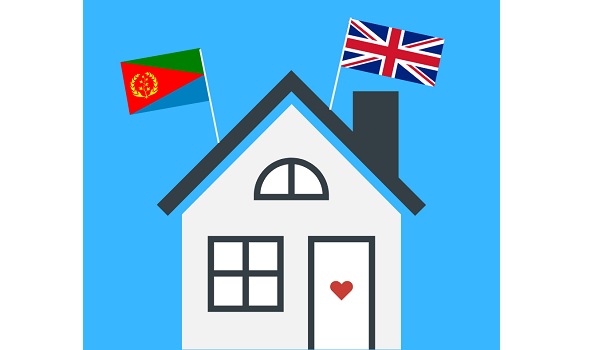 Teka is a loving and engaging woman who has been fostering in London for 15 years, transforming the lives of more than a dozen children in that time.
Winning multiple awards, including 'Foster Carer of the Year' in 2014 (awarded by Lambeth Council), she has worked hard and passionately to improve the lives of the children and young people that have come into her care. Amongst them, many have been refugees and asylum seekers – an experience she can relate to, as she was herself a refugee when she arrived in London 29 years ago.
Having left Eritrea to escape the war, Teka arrived in London an alone and overwhelmed 24-year-old. She reminisces about her difficulty in trying to get to her cousin's house after first arriving in the UK.
"I only had the address and I showed the black cab guy and he took me to the place," she explains. "I didn't speak any English, I didn't have anything, so it was difficult to talk, to go places."
She describes her experience of seeking asylum and her first impressions of London as "weird", with life in the UK being entirely different to life in Eritrea.
"In Eritrea, we all know each other's families and your door is always open, you can play outside," she says, adding that in London "you always have to be careful.
"Back home we have freedom and you're not scared of anything."
It was also a new experience to be surrounded by a variety of people from multiple backgrounds and cultures, many of which were very different to her own. She had to adjust to this in order to create and maintain a life here.
In 2004, Teka began fostering, initially working with a private agency for seven years. She holds one particular memory close to her heart from that time, of two young Afghanis who had recently arrived in the UK.
"I didn't know their language and they didn't speak English at all," says Teka, describing how she would take them to a nearby shop where there was a friend of hers who could speak their language.
The feeling of being in a new country and unable to communicate was an all too familiar one for Teka: "I remember myself at the time. When I came to London, I was in the same position, and had the same problem."
Since then, she has looked after a range of young people from many backgrounds and cultures, many of whom stay in contact with her long after leaving her care. She gleefully mentions that "one of them lives in France but still we are in touch. He keeps in contact with me – 'mum', he says."
Teka is no stranger to providing help and giving back where she can, as she is also an active member of the Eritrean community in London. When she first arrived, the community was central in helping her become accustomed to the new environment and improving her English, through acts like translating documents for her. Now she participates in various ways, such as organising and making food for festivals such as the Independence Day and Martyrs Day celebrations that the community hosts every year.
Whilst maintaining strong ties to her Eritrean roots, Teka also feels integrated in London, regarding herself as "one of the people" here.
She finds being a foster carer challenging at times, but also highly rewarding. Simply knowing that she is making a difference in a person's life satisfies her profoundly.
"I came as a refugee, and I see so many difficult situations, and minors. They need a place, a warm house, so I try my best to help anyone who has difficulties, as I did."