Rest in peace, Simin Azimi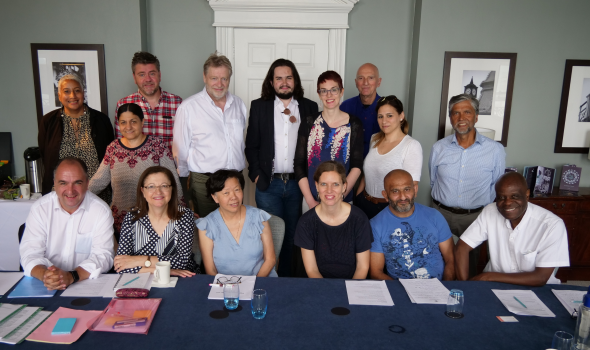 We were heartbroken to hear of the recent death of Simin Azimi, a Migrant Voice trustee and a friend to us for many years.
A migrant herself, Simin dedicated her life to working for migrant and refugee rights. Her passing is a huge loss to the sector and to the migrant community in the UK.
But we will remember her not just for her activism, but for her qualities as a human being. As a trustee, she was always supportive and encouraging – she believed in the mission of Migrant Voice when the organisation was only an idea and has been a rock of support ever since we took our first steps.
Despite her hectic schedule as Director of the Refugee Women's Association – let alone the numerous other projects she was involved in – Simin always had time for us, and always made every staff member and volunteer feel valued, recognised and supported.
She brought passion and a positive energy to everything she did, and always sought ways to bring people together, through diplomacy and through kindness. She had a huge heart.
Just last month, she attended our AGM and seemed so full of life, looking ahead to times when we could all meet in person again and excited for the next year in the life of Migrant Voice.
Simin was an admired colleague and a dear friend and we will miss her deeply.
Rest in peace.
TOP IMAGE: Simin Azimi (third from left) with Migrant Voice staff and trustees at an away day in July 2019