MV members in exhibition partnered with Ikon Gallery, Vanley Burke and University of Birmingham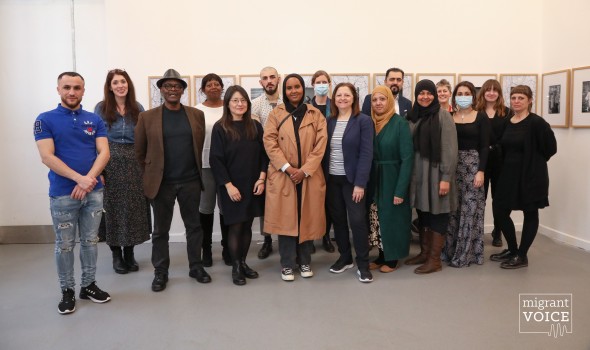 THURSDAY 24 MARCH 2022
We are delighted to partner with Ikon Gallery and the University of Birmingham to launch the A Gift to Birmingham exhibition, which features seventeen portraits of our members captured by the world-renowned photographer Vanley Burke.
Our colleagues and members attended the event, which was attended by media representatives and saw speeches given by those who featured in the showcase.
The exhibition runs from 23 March to 3 April. We encourage our members and friends to go along - it is free and there is no need to book.
The showcase is in the Events Room on the second floor of Ikon Gallery, 1 Oozells St, Birmingham, B1 2HS. The gallery is open 11am-5pm Tuesday-Sunday.
Find out more by clicking here
You can watch BBC Midlands Today's coverage of the exhibition by clicking here
Read I Am Birmingham's coverage of the exhibition by clicking here
Image credit: Lensi Photography / Denise Maxwell