Two new vacancies in our London Office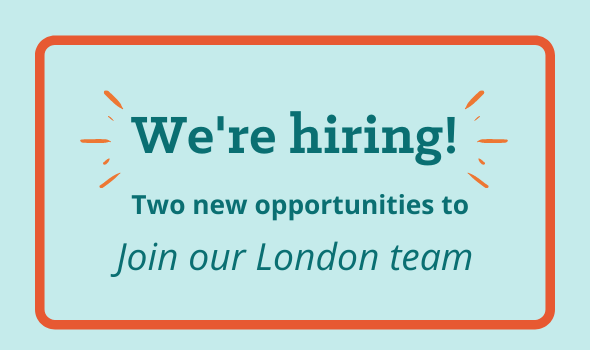 Migrant Voice is looking to fill two new vacancies in our London Office:
A London Network worker (4 days per week for 3 years); and
a temporary post for a Communications and Project Assistant (4 days per week for 6 months).
The London Network worker will support the organisation in strengthening our base and core work in London. This will include: Establishing new connections with a number of migrant communities and increasing our network membership and engagement; engaging migrants in conversations about issues affecting them and develop activities that address these; running our Migrant Media Lab activities in London and supporting and mentoring our members to speak out in the media and advocate for their rights.
Deadline for applications for the London Network worker is Tuesday 7 June at 9.00am.
Applications should be submitted by writing no more than 3 pages A4 outlining how you fit the criteria for the post and send this together with your CV and the completed equal opportunities monitoring form. All applications to be emailed to [email protected]
For the job description click here:
The Communications and Project Assistant will assist our Senior staff team with project administration and communications.
The post holder will work with the team to strengthen the organisations' communications platforms, including website and social media, and assist with our work to bring migrants' authentic voices into the media and migration debates. The post holder will also assist with administration of projects, including monitoring and evaluation.
Deadline for applications for the Communications and Project Assistant is Wednesday 1 June at 9.00am.
Applications should be submitted by writing no more than 3 pages A4 outlining how you fit the criteria for the post and send this together with your CV and the completed equal opportunities monitoring form. All applications to be emailed to [email protected]
For the job description click here: