Last chance: Complete our survey!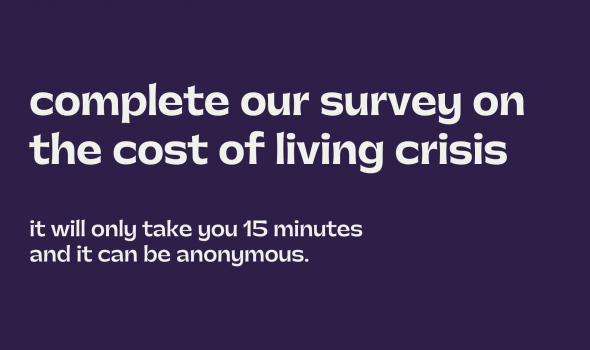 Last chance to complete our survey on the cost of living crisis and its impact on migrants!
Over the past few weeks, we have been running a survey to investigate the impact of the current cost of living crisis on migrants across the UK.
The cost of living crisis is affecting millions of Britons and migrants across the UK, with women, those from ethnically diverse communities and those relying on benefits being worst affected. Migrants are not unique in facing the cost of living crisis, but there can be additional challenges, due to restrictions on visas, the level of asylum support or NRPF conditions, or having to pay thousands of pounds in visa fees, that affect how some groups of migrants can manage the increased cost of living.
Click here to complete the survey.
We especially want to hear how the cost of living crisis is impacting those paying visa fees.You can complete the survey anonymously, or let us know if you are willing to speak to a member of the Migrant Voice team or the media about the impact that the current crisis is having on your life.