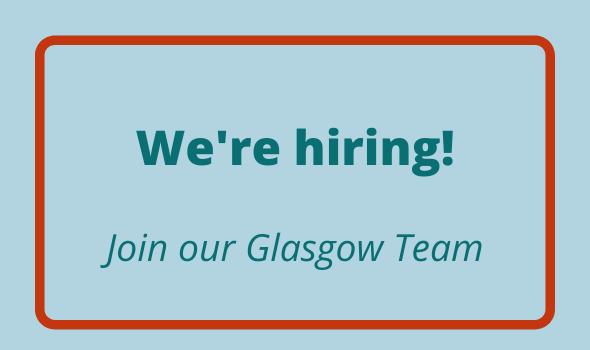 Migrant Voice is looking for Project Coordinator (4 days per week) to set up and run our new exciting project in Glasgow from June.
'The Putting Ourselves in the Picture' project will empower migrants to tell their stories, filling their missing place in Scottish heritage and promote integration through art, history and culture. This will ensure that migrants' heritage (as part of Scotland's heritage) is recognised, documented and shared with the rest of the community and for future generations.
The project builds on MV's planned 2023 exhibition at the Kelvingrove Art Gallery and Museum in Glasgow. The exhibition will feature photographic portraits and accompanying text of migrants telling the stories of their lives in Scotland.
The Project Coordinator will develop the 'Putting ourselves in the picture' project for Migrant Voice. The project will run meetings, discussions and training sessions to empower migrants to use creative tools to tell their stories. In coordination with Kelvingrove Art Gallery and Museum the project Coordinator will be responsible for organising training, exhibitions and related events and for engaging Migrant Voice's network members and new community members in the activities.
Applications should be submitted by writing no more than 3 pages A4 outlining how you fit the criteria for the post and send this together with your CV and the completed equal opportunities monitoring form.
Deadline for receiving all applications is: 10.00am on Monday 30 May, 2022. Interviews with those short-listed will take place on Tuesday 7 June, 2022.
All applications to be emailed to [email protected]
You can access the job description here and an equal opportunities monitoring form here. For more information contact [email protected]
Please note we are unfortunately unable to arrange work permits for people who do not already have the right to work in the UK.
________
Summary of project activities
The Project Coordinator will:
Set up and run the 'Putting Ourselves in the Picture' project and coordinate the day-to-day running of the project according to the project plan, including delivery of targets and milestones.
Recruit participants for the project from migrant communities in Glasgow and engage existing Glasgow network members.
Facilitate the appointment of external providers, including trainers and evaluators, and coordinate their activity within the project plan.
Coordinate and facilitate the delivery of training workshops and mentoring sessions.
Liaise with project partners, including Kelvingrove Art Gallery and Museum, on exhibitions and related activities.
Migrant Voice (MV) is a national, migrant-led organisation working with migrants from all around the world with all kinds of status, including refugees and asylum seekers. We develop the media skills and confidence of migrants with the aim of strengthening their voices in the media and civil society in order to counter xenophobia and build support for our rights.