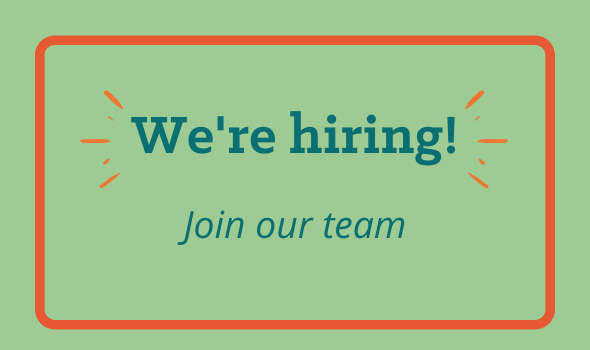 Migrant Voice is looking for a full-time Communications Officer to lead the communications work of the organisation. The post holder will be creating and embedding a new communications strategy to strengthen and transform our communications and enhance how we communicate the organisation's role, vision, priorities and activities and ensure positive and balanced coverage in the media.
The Communications Officer will lead the work to bring migrants' authentic voices into the media and migration debates and strengthen the communications capacity of the organisation and our members in London, Birmingham and Glasgow.
The ideal candidate will have experience of developing and implementing ambitious and creative communications strategies for small organisations that want to have a big impact. You will have an active interest in current affairs and the issues surrounding migration to the UK, knowledge of channels and a collaborative approach that puts migrants, refugees and asylum seekers at the core of our communications.
The Communications Officer will join our team in London full time from July.
Applications should be submitted by writing no more than 4 pages A4 outlining how you fit the criteria for the post and send this together with your CV and the completed equal opportunities monitoring form.
All applications to be emailed to [email protected]
Deadline for receiving all applications is: 9.00am on Monday 6 June, 2022. Interviews with those short-listed will take place on Tuesday 14 June, 2022, in person at our London office.
You can access the job description here and an equal opportunities monitoring form here. For more information contact [email protected]
Please note we are unfortunately unable to arrange work permits for people who do not already have the right to work in the UK.

________
Summary of main duties and responsibilities
Create an ambitious communications strategy compatible with our new strategic plan and Theory of Change and embed the new communications strategy into the working practices and systems of the organisation.
Develop and optimise Migrant Voice's key messages and identify opportunities to achieve our communications objectives.
Lead our communications work ensuring that what and how we communicate is leading to the change we want to see in line with our strategy.
Manage the communications infrastructure for the organisation, including our website and social media channels and their content and style.
Raise the profile of migrants' issues in the media and create opportunities for migrants' voices to be heard.
Build on our 'Meet the Editors' programme and continue to organise, publicise and facilitate events and meetings between migrants and journalists and editors.
Produce high-level written material and media copy including editorials, promotional materials and news releases.
Migrant Voice (MV) is a national, migrant-led organisation working with migrants from all around the world with all kinds of status, including refugees and asylum seekers. We develop the media skills and confidence of migrants with the aim of strengthening their voices in the media and civil society in order to counter xenophobia and build support for our rights.