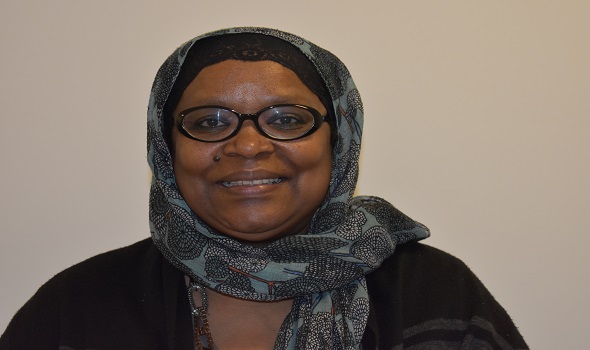 Born in Rome, raised in Sudan, worked in UAE, and now living in the UK, Naglaa Ahmed says, "I have a lot of advice for new immigrants".

First, she says, you have to know the country you are living in. Know the rules, the laws and the people.

Second, know the resources available to you. Here in the UK, there are advice centers everywhere - look for them and ask.

Third, she says passionately, is education, because through education not only do you learn new things but it's also a way of integrating into the community.

Fourth is education again. It doesn't have to be formal, she emphasises, it can be accessing training opportunities.

Fifth, never give up working. If you don't have the qualifications you need, work in jobs that don't need qualifications, such as cleaning. "Work is dignity", she counsels.

She advises asylum seekers who do not yet have the right to work to get access to education and training: "Equip yourself for the future."

"In my family, we have this drive for life-long learning", she explains, a thirst for education that came from her father, who was one of the first Sudanese ambassadors to Italy and who taught himself medicine after retirement.

Naglaa is an economics and political science graduate of Khartoum University and completed a master's degree in public administration at the same university.

She then worked as an economics lecturer and as a journalist in Sudan: "I wrote [for English language publications] about refugees a lot ― I was following the influx from Ethiopia and Eritrea ― and economic and social life." She continued working as a journalist and translator in the United Arab Emirates.
After migrating to the UK in 1998, Naglaa was offered a Ph.D. place at York University. But her financial plans didn't work out so she decided to get a job. Since then, she has had a variety of work, as a college programme coordinator, for Sainsbury's supermarket chain, and for the mental health charity Mind. She also always worked as a freelance interpreter.

In 2005, after getting an MA in public administration, Naglaa's achieved her dream of owning her own business. She established a company, Naglaa's World, offering interpreting, translation and secretarial services. "It's good to be the boss of yourself," she says.

As an interpreter she feels she is bridging the gap between service users and service providers – "This makes me feel so good." She works in courts, hospitals and with social services.

She still volunteers for Mind, which she finds rewarding and satisfying: "I sit with the clients with minor and severe mental health issues, I listen to them and they trust me. When I feel the trust, it makes my world."

Naglaa recognises that the UK has given her much, such as education and NHS treatment. Equally, she is aware of the benefits migrants bring to the country and she encourages people to give back through working and volunteering.

Migration, she says, enriches the community: "Look at the diversity of food, languages, costumes. It makes life shiny."
On the plus side of life in the UK specifically, she picks out lifestyle and the recognition of the value of human beings.

"I am learning every day and I am enjoying every minute, I think it was the right decision to settle down in the UK," she says.

She has fond memories of childhood in Rome, and of Sudan, she says, "I love Sudan. I love that everybody has a share in bringing you up. But it's a complex country," she admits, and she came into conflict with the government because of her research and reporting on child poverty and helping women in grassroots communities. Eventually, this led her to leave the country as she had an invitation to join her sister in UAE.

"I am still involved in work in Sudan. We just established the Abdelmajeed Educational Trust, which helps poor children to access education and higher education."

She hopes to expand Naglaa's World, and, she says with a laugh, she also hopes to win the lottery.

But for someone with such a passion for education, her main dream is to pursue her Ph.D., either on immigration or languages, two subjects that bridge cultures and know no borders―like Naglaa herself.