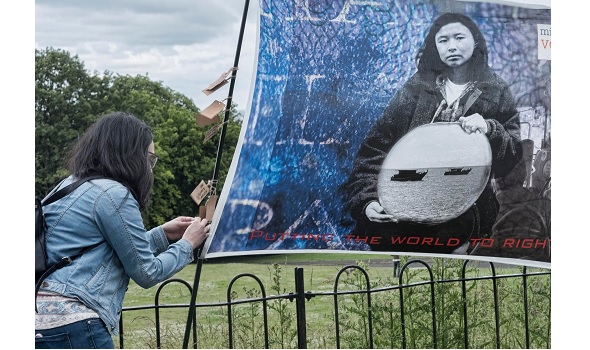 On Sunday 30 June, Migrant Voice staff and volunteers in Glasgow took a flag to the city's Queen's Park and flew it as part of a nationwide series of events, inspired by Chinese artist Ai Weiwei, to celebrate 70 years since the Declaration of Human Rights.
Ai Weiwei had created his own flag design and encouraged individuals, organisations and communities across the UK to create one too, with a message that would inspire people around the world to celebrate and continue to fight for human rights for all people.
The Migrant Voice flag, printed on silk, featured photos from the "Changing Lenses: Glasgow Stories of Integration" project and the slogan "Putting the world to rights". We invited anyone and everyone to help us fly the flag on 30 June, and it was a fantastic success. The initiative was reported by Scottish newspaper The National.
Nazek Ramadan, MV Director, said:
"Protecting our human rights is as important as it was 70 years ago. We live in an unequal world full of political instability and social inequalities where many people, including millions of migrants and refugees, are denied their fundamental rights.
"By flying this flag, featuring photographs taken by our members and the phrase 'putting the world to rights', we are showing the power of what can be achieved when people come together.
"We want to use this flag to inspire people across Glasgow, the UK and the world to join forces and keep fighting for human rights for every person on this planet."
A huge and special thank you to volunteer Phyllis McGowan for developing the initiative and making this happen, to Miruka for the production, ShunHui Lam for the design, Karen Gordon for the photos and Solomon Bright for his powerful speech at the event.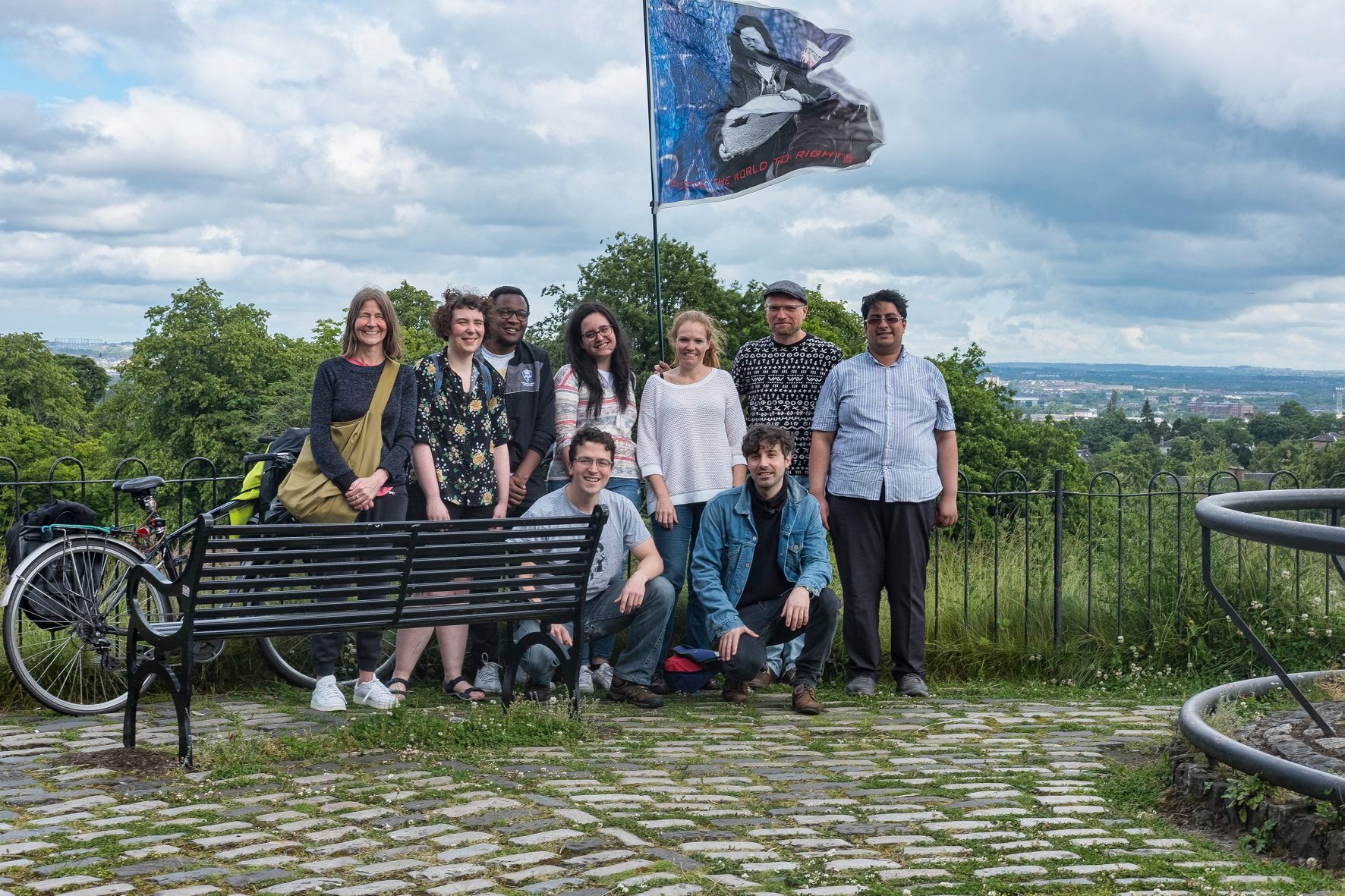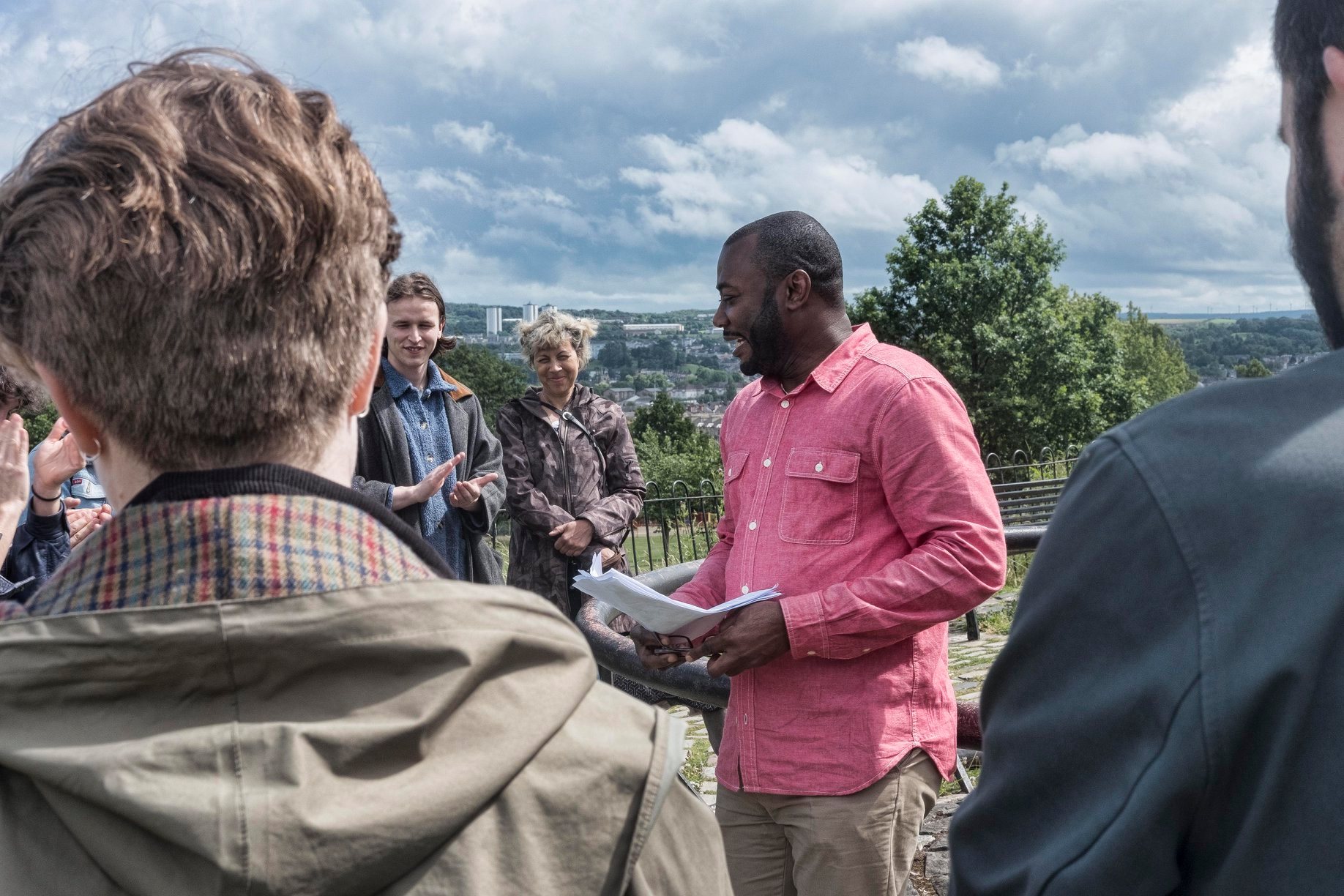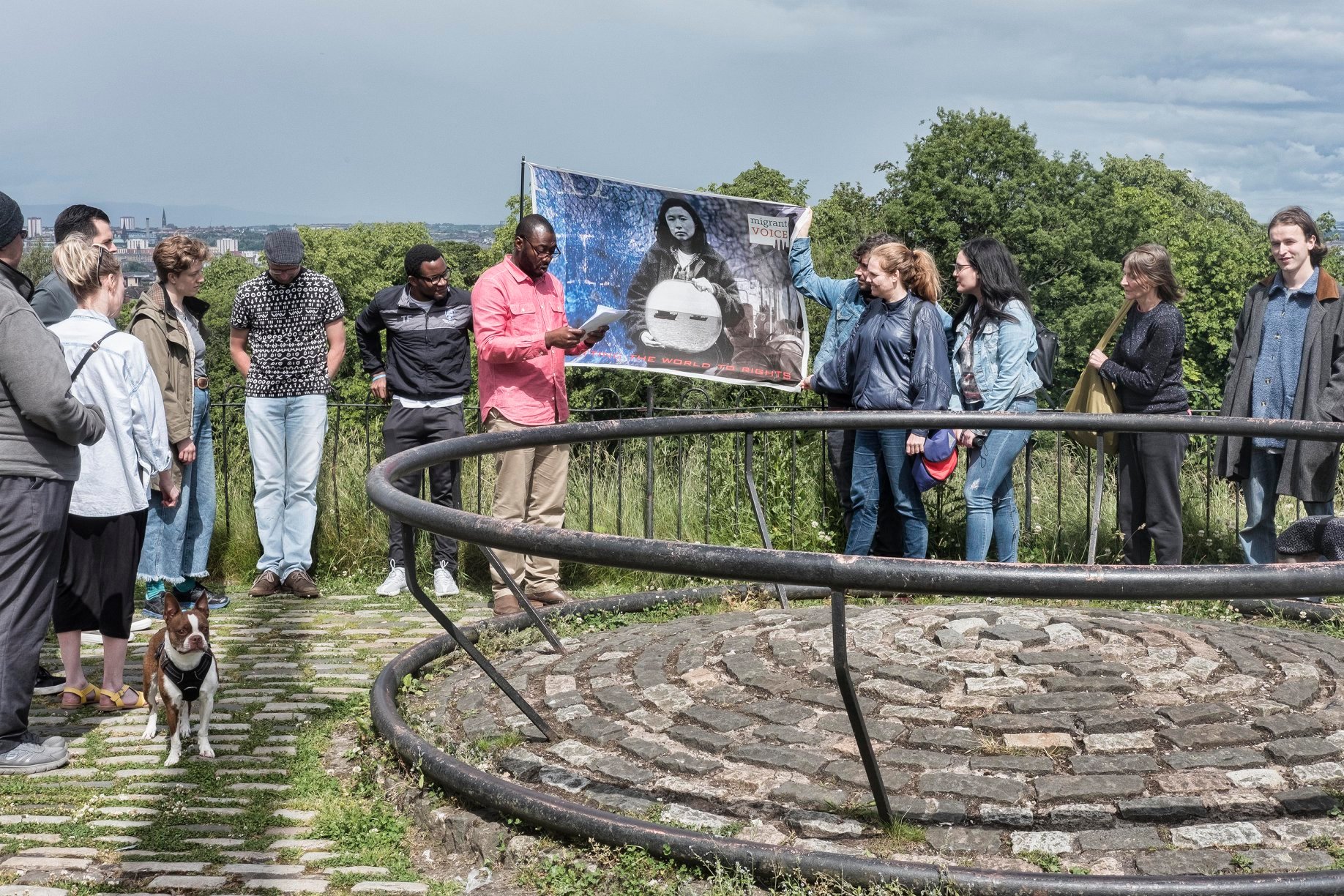 All images by Karen Gordon