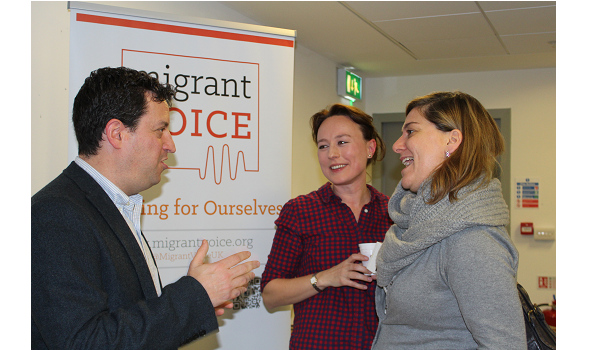 Rarely does a funder's project launch feature a spontaneous love song, but that's what occurred on Tuesday evening at the unveiling of a national integration campaign.
After PARTICIPATE.iNTEGRATION was introduced at Migrant Voice's London office by MoneyGram marketing manager Richard Levy and Migrant Voice director Nazek Ramadan, one Syrian refugee burst into a popular Arabic song about love, migration and separation.
The impromptu performance – enthusiastically applauded by the 70-strong audience – typified the buzz generated at the event, partly because of the donor's unusual lack of application conditions and paperwork.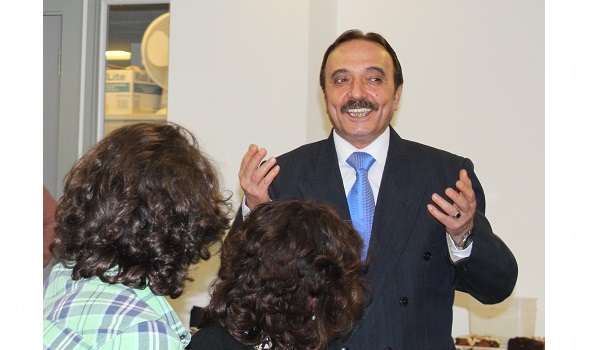 Attendees at the launch were treated to a spontaneous musical performance.
Just fill in a short online form, Ramadan and Levy explained. Project proposals can cover virtually any activity in UK and anyone is eligible to apply – charities, clubs, communities, even individuals.
"Tell us what funding you need and we'll look to support it," said Levy, who is Head of Digital and Key Partnerships Marketing, Europe at MoneyGram. "We'll try and fund as many (projects) as we can."
Migrant Voice will deliver the first campaign activity: the production of a series of videos in cities around the country.
"Migrants want to be part of British life and to contribute to the country", says Ramadan, "but there are many obstacles and we want to help bridge the gaps.
"This is the first time we have worked with business organisations but it is a crucially important moment in Britain. Brexit and political upheavals around the world have put migration in the spotlight and whatever happens politically in the next few months the lives of hundreds of thousands of migrants will be affected – and so will the lives of the British people."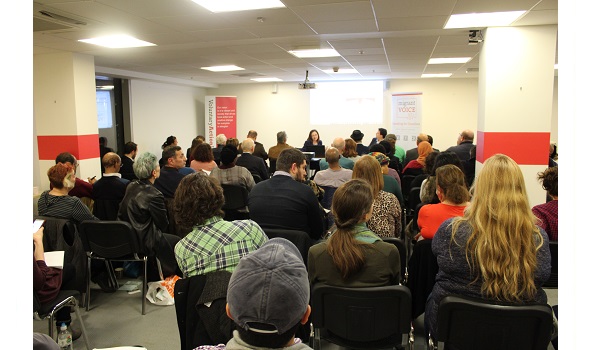 Around 70 people attended the launch event at Migrant Voice.
When Levy, MoneyGram's head of digital and key partnerships marketing, Europe, announced in October that Migrant Voice would be a strategic partner in the initiative, he said, "Migrant Voice is a leading UK organisation that cares about migrant issues. We are sure that fits perfectly into our plan."
Speaking at the launch, Ramadan said she was delighted to be involved.
"We're very happy to support and be part of this project," she said.
Visit the project's website here to find out more: https://www.participate-integration.eu/