Celebrate International Migrants Day with us!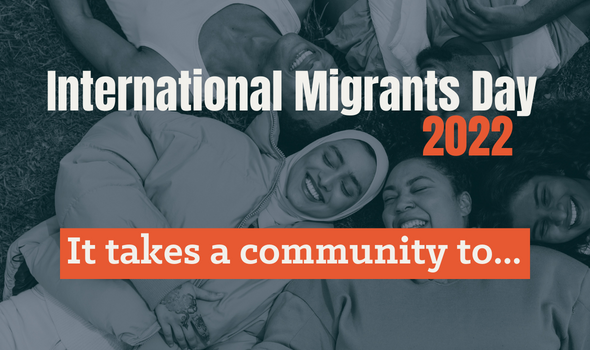 It's International Migrants Day on 18 December and this year's theme is "It takes a community".
It's a good chance for us all to think about the people who surround us, how they have supported us and how we may have supported them.
To mark International Migrants Day, we're asking our members, friends and colleagues to share their thoughts on their community.
What does "being part of a community" mean to you? How has yours helped you or how have you helped others in it?
Send us a video of yourself or write us a message completing the sentence "It takes a community to…" and tell us why your community is important to you!
Silvia, our London communications worker, shares her message: "It takes a community to feel at home. Being away from my family, it is my partner, friends, loved ones and the people I see and interact with every day who make me feel like I belong to this place."
To submit your message or video, just send us an email or message us on Twitter, Instagram or Facebook. We will share your thoughts on our social media.
If you have any questions, feel free to drop us an email!