We call on the media to hear our voices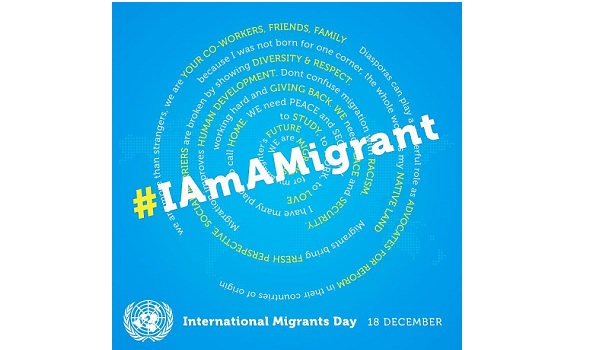 On International Migrants Day, December 18, Migrant Voice is calling on British media to listen to migrant voices.
On this day, we celebrate the contribution of migrants globally and in the UK; but to celebrate migrants, you must first hear our stories.
Thirteen per cent of the UK's population is foreign born, forming almost 16 per cent of the labour force and almost 14 per cent of UK businesses are migrant-led.
In the 21st century, migration is a fact of life. The way in which migrants have brought our world together is ignored by those who insist the solution to economic problems is more walls and tighter borders.
Migrant Voice research, plus research carried out by Coventry University, reveals huge under-representation of migrants in mainstream British media with 85-90 per cent of stores on migration failing to quote a migrant.
There are some fantastic examples of migrants' contributions to British life that feature in UK media outlets, but overall data shows that migrants' views are systematically invisible or ignored when it comes to most stories affecting migrants. Migrants are all too often subject to a 'code of silence'.
New European research from November 2017 points to the polarisation of British coverage with an almost 50-50 split between negative and positive stereotypes.
Next year Migrant Voice will extend its 'Meet a Migrant' campaign to editors, organising discussions with migrants about coverage of migration issues.