The world must not weaken protections for refugees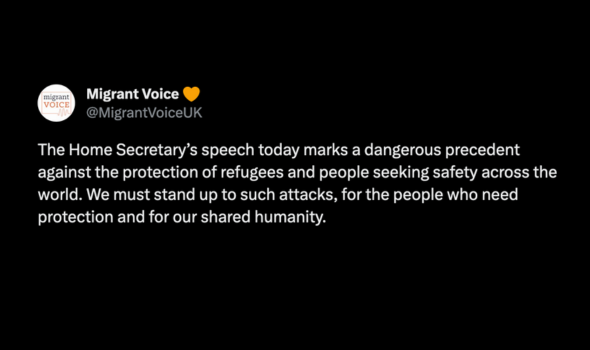 The 1951 United Nations Convention on the Status of Refugees was agreed after the world witnessed some of the worst atrocities it had then seen. It was agreed in acknowledgment that other countries had not done enough to protect those affected. The UK alone rejected half a million asylum applications, and saw that it could not abandon people to face torture and death again. With her speech today the Home Secretary seeks to reverse the steps we have made in recognising that being part of a global community means providing protection to those who need it most.
We have already seen the rolling back of protections for those seeking asylum. This government has recently pushed a bill which effectively bans people from seeking it, and in so doing particularly puts the victims of modern slavery at more risk of exploitation. It has shown why international treaties on protection are so crucial. Without them we will see more people abandoned and left to dire fates.
People do not flee their homes, their families, everything they have known and loved, through choice. They do so because they have no other option. In a democracy we recognise that everyone deserves protection. In a functioning society we see that where someone is born, their race, their sexuality, religion, gender or political beliefs make them no less deserving of the same rights as others.
At a time when we should be investing in systems which better protect those in need, we are seeing policies of inhumanity and performative cruelty. If we are truly to claim that we are a civilised society then we must show it by providing protection to those in need. We must ensure that we stand tall and show that we have humanity and morals. More than 70 years ago the world stood up and recognised that we must all work together to ensure that people never again are in fear of their lives from persecution. We must stand up once again to say we will not allow the frameworks which were agreed then to be destroyed now.