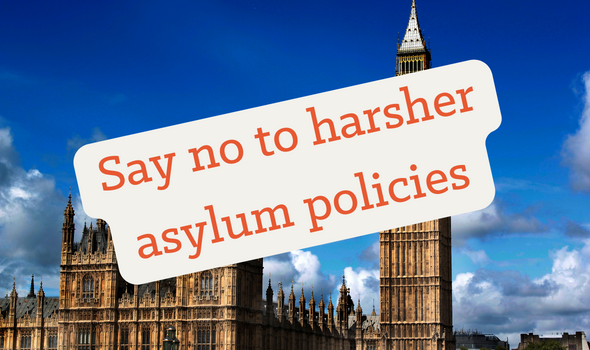 FRIDAY, 7 JULY
As the Anti-Refugee Bill returns to the House of Commons, Members of Parliament have the opportunity to end this inhumane and immoral proposal once and for all. The bill faced significant opposition in the House of Lords, with 20 amendments being sent back to Parliament, believed to be a record for any piece of legislation. The reality, however, is that no amount of tweaks of changes can make this bill any better.
At its core, its very purpose, it is performative cruelty. What this government is attempting to do is deny those most in need the opportunity to seek asylum. Not only that, but criminalise those who try and do so. We have heard countless debates about asylum policy in recent years, yet the voices of those most affected are ignored or dismissed. If Ministers actually listened to those seeking safety then they would have to acknowledge that this bill serves no purpose other than to create yet more harm for those who have faced so much.
People will still continue to seek safety; this government's own impact assessment of the bill shows that. All that will happen is that they are placed at more risk of exploitation, again a fact recognised by the Home Office's own analysis of harsher asylum policies.
We hear talk about "numbers", but each of those figures is a person. They are people with hopes and dreams. They are seeking safety often from situations which most of us could not even begin to imagine. There is no either/or when it comes to providing protection for those in need.
If you want a figure to look at it is £3billion. That is the estimated annual cost for implementing the bill. That is £3billion wasted on a policy designed only to penalise people for desperately wanting to be safe. £3billion which could be invested in our communities to support everyone.
The UK takes a fraction of the number of asylum seekers, per head of population, than many of our closest neighbours, and that is aside from how 86% or all refugees remain in their regions of origin. There is no excuse for us abdicating our responsibilities to protect them. It isn't a question of "look after our own first", because by spending billions on denying others safety we are avoiding using it to help support anyone.
The Lords raised concerns about how this bill will leave children and pregnant women locked away in detention centres. They criticised how it allows for force to be used on children. They flagged how it is incompatible with international law. It was raised how there aren't alternatives for people to seek asylum in the UK. Even the Home Secretary has been forced to admit it will leave unaccompanied children fleeing wars and persecution from being able to seek safety in the UK. All of these criticisms are not enough though. If we are to be a country which can hold its head up in the world and claim to have any form of compassion, or morality, then every aspect of this barbaric bill must be stopped. We are calling on all MPs, from all parties, to take a stand, not just for asylum seekers, but for this country, for the public who this government falsely claims want to see vulnerable people denied safety.
This is a bill which specifically, and deliberately will deny those who have been trafficked protection from traffickers. It will deny them the ability to be recognised as victims of modern slavery, It will, by its very purpose, see them returned back to traffickers. We call on MPs to end this bill and invest in policies which support people and help them rebuild their lives. We should be proud that the UK is seen as safe by those coming here. Are we honestly going to now say that we want the world, and the most vulnerable, to see the UK as an unsafe country which denies them the very basic right of safety?
Image amended from photo by Chris Michael Aasland