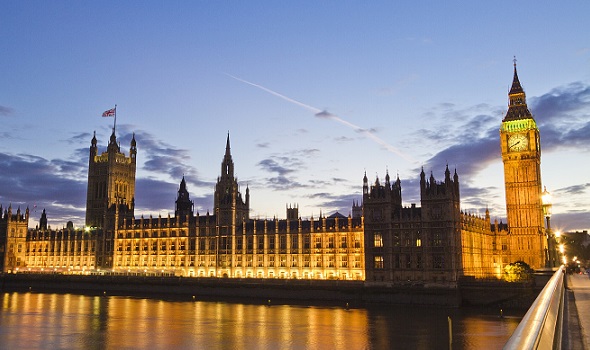 As the Refugee Ban Bill is set to become law, Parliament has voted to diminish this country's global stand on protection and adherence to international law, and put the most vulnerable at risk. It has voted to continue adding to the rhetoric that migrants, all migrants, are only statistics, their lives and their needs ignored. They have voted for a bill which even this government acknowledges risks violating our commitment to international law and human rights. This is not the end though. We refuse to stand by, and will continue to fight for asylum seekers, and all migrants, on the national, regional and local levels to oppose this bill and the policies of hostility which it is part of.
The evidence that this bill is unworkable and pointless is overwhelming. Even this government has been forced to admit that it won't achieve what they have claimed it would. There are questions of humanity and morality which it fails every possible test of. There are no amount of "tweaks" or "concessions" which can change that. Sometimes there are things which are just so fundamentally broken and wrong that there is nothing to be done for them other than scrap them entirely. This bill is one of those things.
This government has claimed that it is needed, but it isn't. Policies of exclusion never work. They only cause harm, and harm at vast social and economic expense. One of the arguments we have heard time and time again is about the need to "reduce costs to taxpayers", yet the majority of those costs are on "deterrents, detention and deportation". This government's own analysis says that the bill could cost about £3 billion per year to implement. That is twice the figure for 2022.
To process an asylum claim the Home Office's figures say it is £15,301 per person, yet instead they continue to push a policy which their own figures show would cost nearly £170,000, more than ten times as much, to send someone to another country to have their claim processed. There is no cost you can put on human life though. People's lives and experiences cannot be broken down into a budget line. How much are any of us worth in that case?
We are talking about people seeking safety, something again shown repeatedly by this government's own figures. People who have been through things that most of us couldn't imagine in the worst nightmares of our darkest nights. We have the opportunity to help provide them with that safety, and to do so in a way which also helps everyone. We need a system which makes it safer and simpler for people to seek asylum in the UK, and one which ensures that their applications are processed faster. We do not need an approach which could see people detained for months, even years, on end, and even sent to countries where they face further persecution and human rights abuses.
Simple things, such as providing asylum seekers with the right to work, would add £1 billion per year to the economy, coupled with an estimated reduction in overall government expenditure of £6.7 billion, according to the National Institute of Economic and Social Research. That is money which could be used in our struggling communities to help support everyone.
Join with us to continue fighting for the rights of all migrants, and ensure that their voices are heard loud and clear.
Image: cropped from Mdbeckwith, CC BY-SA 3.0 via Wikimedia Commons