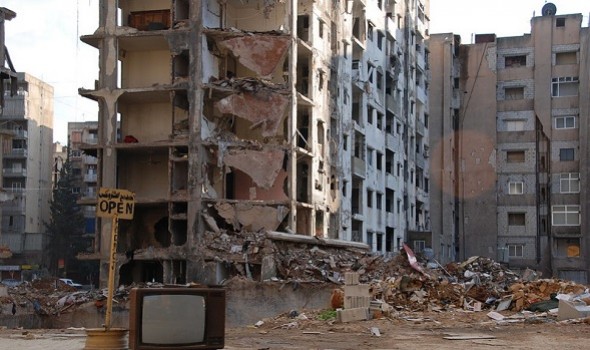 Monday 19 July, 2021
Migrant Voice and Amnesty International have released a joint briefing for MPs for the second reading of the government's Nationality and Borders Bill on 19 July.
The vast majority of this Bill seems to have the purpose of shutting down the asylum system. We therefore strongly oppose most of this Bill, which will undermine the human rights of people affected by our immigration laws. The only element of the Bill we support is Part 1, which seeks to dismantle historical inequalities which have deprived some people of the British nationality that ought to be theirs.
If the Bill is passed in its present form, it will have a devastating impact on people seeking asylum. It will renege on this country's international law commitments and significantly reduce the already modest contribution made by the UK to provide a place of safety to people forced to flee conflict and persecution.
Its harmful impacts will go much further in at least 3 ways:
By repudiating its international obligations the UK will provide license and encouragement for others to do the same.

What is proposed will add complexity, delay, inequality, dysfunction and cost to the asylum system and to the wider immigration system.

Far from truly tackling the scourge of human exploitation, including by organised crime, the Bill will further empower and enable abusers by rendering the women, men and children on whom they prey ever more vulnerable to that predation.
The second reading of the Bill comes as we prepare to celebrate the 70th anniversary of the Refugee Convention on 28 July. This Convention set out a shared responsibility for the nations who are party to it, including the UK, to ensure that the right to seek asylum is available to everyone fleeing conflict or persecution.
This Bill completely undermines the UK's obligations under the Convention in two interlinked ways.
Firstly, the Bill attempts to unilaterally redraw what are jointly agreed and universally applicable human rights standards affecting both whom the Convention applies to and how such a person is to be treated. This is wrong in principle. If enacted, it is an open invitation to other nations to set their own interpretations of not only this Convention but of international agreements more generally.
Secondly, the Bill penalises refugees who exercise their right to seek asylum in the UK through travelling here on their own. This disadvantages some refugees from others by diminishing, delaying or denying them altogether certain of the rights and opportunities that are provided to others.
The aim of this Bill is to end asylum as we know it. This is despite the UK already receiving relatively few people seeking asylum, and providing sanctuary to very few refugees, compared to its nearest neighbours - let alone several far poorer and less stable countries further afield.
The impact of this legislation will be horrific. Many people will be forced to take significantly more dangerous journeys and fall victim to punishing uncertainty and extreme vulnerability to exploitation. This is to nobody's advantage but that of those who will abuse, exploit and enslave women, men and children who are too afraid to claim asylum.
You can read Migrant Voice and Amnesty International's joint briefing by clicking here.
Image credit: Paul Keller/Flickr, resized for use under Creative Commons license Attribution-NonCommercial 2.0 Generic (CC BY-NC 2.0)