Reduce visa costs now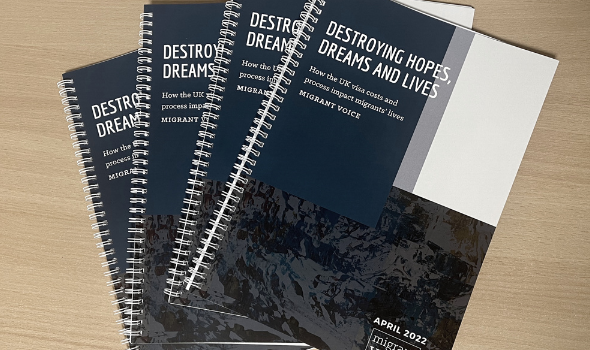 A "living hell"; "difficult to survive"; unable to lead a "normal" life; "I can't feed my kids"; "terrible"; "hopeless"; "mental torture", "ruined life".
Through a Migrant Voice report on the impact of visa fees and the visa application process, migrants are saying what the rest of the country seems not to know: that visa fees are exorbitant, unfair, financially punitive and a threat to health and well-being.
The report shows that migrants are charged more than seven times the administrative cost of a visa and that two-thirds of migrants who took part in our research have been forced into debt to pay the charge - sometimes with calamitous personal and family effects.
We must listen to these voices - the voices of people helping build this country and who pay taxes and bills and contribute as we all do to economic activity, but on top of which are told to pay thousands more pounds for the document confirming their right to be here. The costs are pushing many towards poverty.
The voices in the report are giving us a chance to acknowledge and rectify one of this country's dirty little secrets. The visa application costs are an insult to people we need and should be welcoming, and a shame on those of us in whose name the government claims to be acting.
As the report points out, we all benefit from migration to the UK but no one is benefiting from the current unfair, time-consuming, administratively insensitive and punishingly expensive visa and immigration system.