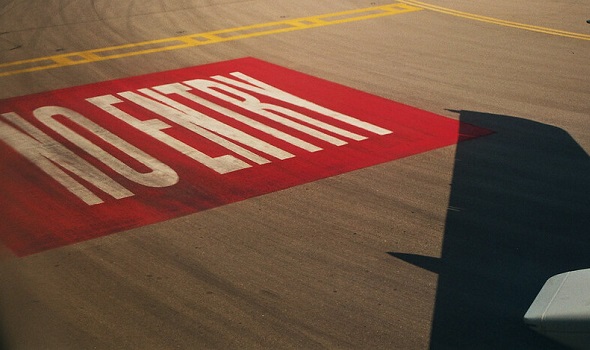 The government's admission that it will send people seeking safety in the UK all the way to Rwanda, even those who might be persecuted there – such as LGBTQI+ asylum seekers – shows just how vicious is the thinking behind the plan. The government is willing to send a message of deterrence at any cost, whether human or financial.
Almost all cultures around the world respond to people in distress by offering a helping hand. It's what you would expect if you were fleeing conflict or dangerous prejudice, if you or your family were facing life-threatening crises.
The plans to seize people at risk and ship them like cargo to a country thousands of miles away – a country that is itself still trying to recover from a cataclysmic genocide perpetrated by one section of the population against another – is the very opposite of the universally humane response.
Domestically, the government's policy is akin to the Victorian-era idea of sending the poor and vulnerable to the workhouse, which is also in sync with European attempts to keep people deemed 'undesirable' outside the borders of Europe - again at any cost. Internationally, it signals the end of Britain offering protection to people who need it and rips apart the principles of the United Nations Convention on Refugees.
As well as being bad in principle, the deal with Rwanda is bad in practice.
It will not deter people who are desperate to reach safety and have good reasons to come to the UK, such as family links. We fear that to avoid deportation to Rwanda people will go underground, thus becoming even more vulnerable to exploitation and suffering.
Because the threat of deportation to Rwanda may be applied to some asylum-seekers already here, we are already seeing people going into hiding.
With the Rwanda plan the UK continues its work to outsource its border control and its obligations to provide sanctuary. The UK's GDP is more than 50 times that of Rwanda's which is among the 25 poorest countries in the world. Kenan Malik points out the hypocrisy in the Guardian, and asks us to wonder "why it is assumed that Britain cannot cope with any more asylum seekers but Rwanda, which already hosts five times as many refugees per capita as the UK, and with a population density almost twice as great, can do so."
The anti-refugee, anti-migrant Nationality and Borders Act, which makes possible such deportations, is now reality. And like many in our sector we will not stand by. We must continue to challenge it, to insist that this is the wrong way forward and to speak for another way to respond to people in need of our protection. Protection should not be by invitation only.

Photo credit: Botho - resized and licensed for use under under CC BY-SA 2.0