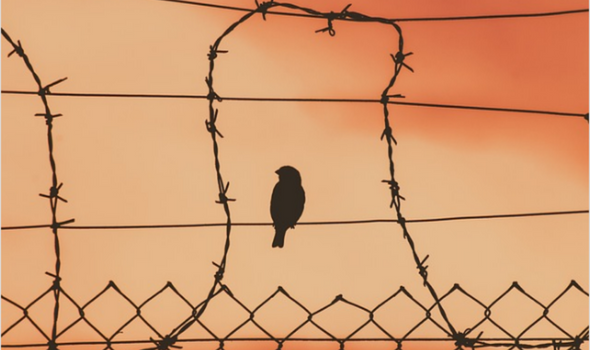 Our latest report on the experiences of asylum seekers in hotel accommodation exposed systematic neglect and human rights violations. Reporting on our findings, the Observer describes how people fleeing persecution, oppression and armed conflict are forced to live on "rancid food… in windowless rooms smaller than prison cells." But this is just one aspect of a whole system set up to fail by a government that subordinates both refugee rights and the public interest for its own political gain.
We produced this report in response to toxic media myths about asylum seekers being housed in "luxury hotels" while the rest of the nation struggles through the cost of living crisis. To expose the truth, we went to the hotels ourselves and invited the men and women staying there to meet with us and share their experiences.
Over 170 people trusted us with their stories and together they painted a very different picture. We documented accounts of racist abuse by hotel staff, who told asylum seekers they were "allergic" to them and threatened to have them deported to Rwanda. We learned of unsanitary and inhumane conditions, such as 300 people forced to use one washing machine or 24 people, one toilet. People described being left in their underwear without clothing and their young children without the shoes they need to attend school. They explained how they were denied access to basic healthcare, including one woman who complained of severe abdominal pain, was not offered a pregnancy test and lost her baby.
So-called 'contingency accommodation' - like hotels - was only ever meant to be a short-term measure but its use has increased dramatically due to soaring delays in the government processing of asylum claims. Plans to move contingency accommodation to closed facilities like former military bases can only make things worse.
The only solution is to invest in a fair and efficient mechanism for assessing asylum cases. For all the government's claims to be doing so, only five in 100 people we asked said that they had received any communication whatsoever from the Home Office regarding their case. Some have been in the UK for as long as three years.
We all have a right to seek sanctuary however we can from conflict or oppression, but the asylum system punishes anyone who dares to exercise that right on British soil. It is difficult to overstate the devastating impact that its punitive system has on those forced to endure it, most of whom have already been severely traumatised by armed conflict or persecution and then a difficult and dangerous journey to the UK.
In the absence of any safe passage, 8 in 10 of the people we spoke to crossed the Channel from Calais by boat. Many almost lost their lives in the attempt. For many more, it was not the first or second or third brush with death on their journey to the UK where they are now being held indefinitely in inhumane conditions, denied access to basic information about their rights and prohibited from working to support themselves.
This is a system that was set up to fail because its failure serves the political interest of politicians who use migrants and refugees as scapegoats for the damage done by social and economic crises they did nothing to create.
The stories of those in search of asylum may be complex but the rights they are asking Britain to respect are simple: the right to a fair hearing and to be treated with the dignity that every human being deserves.
These are rights Britain can and must respect. 'Boroughs of Sanctuary' like Islington and Lambeth are leading the way but if we want national change, we must change the narrative. That means challenging prejudice wherever we find it and amplifying migrant voices until the truth becomes louder than the propaganda.
---
Photo credits: dimitrisvetsikas1969 / Pixabay