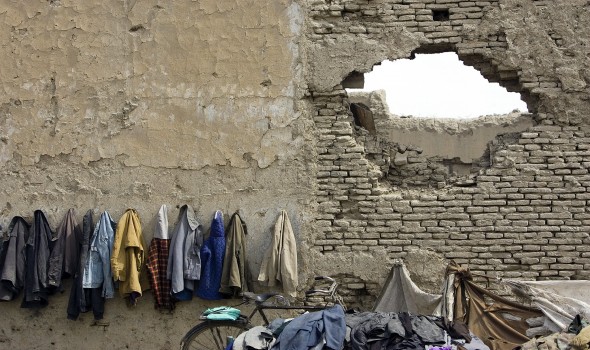 Friday 20 August, 2021
Every Afghan whose life and rights are at risk must immediately be granted refugee protection by the UK government. The government has pledged to resettle 20,000 Afghans over the next five years, but you cannot put an arbitrary number on people's lives.
We also fear whether the government will even meet the target of its resettlement scheme, given its previous record. Of the 3,000 unaccompanied refugee children the government pledged to support in 2016, only 380 were helped.
The resettlement scheme needs to be vastly scaled up and accelerated. This protection must also be extended to include the wider family circles of these individuals.
But the government also needs to give sanctuary to Afghans regardless of how they enter the UK. We are deeply concerned by the Home Secretary's suggestion that this protection would not be given if "irregular" routes are used.
The government's Nationality and Borders Bill proposes to imprison Afghans and any asylum seekers fleeing to the UK for up to 4 years if they make their own way, while also not giving them permanent protection. As the situation in Afghanistan unfolds before our eyes, we can see why such a policy would be wrong.
The UK currently takes in fewer people seeking asylum than its nearest neighbours. In the year ending March 2021, the UK received just 26,903 asylum applications. To put this into context, in 2020, Germany received 122,015 and France 93,475. Some 90% of Afghan refugees are already in countries neighbouring Afghanistan.
At the same time, the situation for Afghans seeking asylum in the UK is dire. Over the past two decades, the government has gone to great lengths to deport thousands of Afghans who needed sanctuary. There has been a culture of disbelief in Home Office decision making resulting in unjust refusals, particularly for young Afghans who arrived as children.
One of our members, Bashir, is a victim of this. Bashir came to the UK aged 14, fleeing recruitment from the Taliban, only to be refused refugee status upon turning 18. He is now being threatened with deportation. Bashir and other Afghan asylum seekers in the UK must be given status now.
In a statement with the RISE Network, an alliance of migrant-and-refugee-led European NGOs, we have called on global leaders to provide immediate protection to all Afghans seeking asylum. The international community, including the UK, must listen to the voices of Afghan refugees and work with them to develop effective responses to the unfolding humanitarian situation.
Afghans feel betrayed by the international community, and we cannot abandon them now.
Image Credit: United Nations Photo/Flickr licensed under Creative Commons (CC BY-NC-ND 2.0)