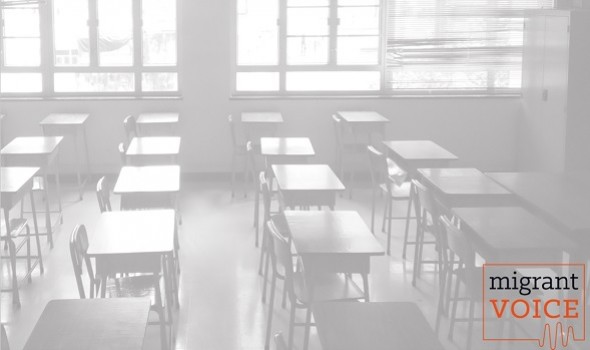 "A BBC investigation has raised fresh doubts about the evidence used to throw thousands of people out of the UK for allegedly cheating in an English language test.
Whistleblower testimony and official documents obtained by Newsnight reveal the Home Office has continued to try to remove people based on the claims of the international testing organisation ETS - despite knowing of serious concerns about its conduct and flaws in its data." – BBC website, 9 February 2022
We reacted with shock, disbelief and indignation when a group of overseas students visited our office in 2017 to tell us that the Home Office had accused them and thousands of others of cheating in an English language test and revoked their visas with immediate effect.
The controversy originated with a BBC TV Panorama programme in 2014 that had revealed cases of cheating in an exam at two outsourced London test centres by a small number of international students. The Home Office reacted by issuing a blanket accusation against 56,000 students without presenting the evidence against them and without giving them the opportunity to defend themselves against the allegation.
Many of the affected students returned home – even though they knew they were innocent –- because, overnight, their presence in the country was declared illegal: they had no chance to contest the allegation, their universities ejected them from their courses, they were not allowed to work or rent accommodation in Britain, they were penniless and in debt. Some were detained, more than 2,400 were deported. Others returned home in disgrace with the fraud allegation hanging over them, which meant their future study, work and travel was affected.
At a stroke, tens of thousands of young lives were destroyed. Families were broken.
Those who stayed to fight the accusation – in some cases because their parents told them not to return until they had cleared the family name – lived with friends, or got help from churches and mosques. Sometimes they slept on park benches or in the backrooms of sympathetic shopkeepers.
The government washed its hands of them. Evidence needed by the students to contest their cases was extremely difficult to obtain. The media and politicians didn't want to know. Fighting their cases in courts took years and was available only to those who could afford fees amounting to thousands of pounds. Overall, the students came up against an impenetrable wall of disbelief: 'Injustice on this scale couldn't happen in Britain'/ 'No smoke without fire'/ 'If you're innocent, go to court'.
And anyway, who cares about foreign students?
Feeling they were getting nowhere with their struggle for justice, a handful of desperate students asked Migrant Voice for help.
The more we listened to their stories, the more convinced we became that an egregious miscarriage of justice had occurred.
We told them we were not an organisation offering legal advice but we could help them organise a campaign. Since then the #MyFutureBack campaign has organised demonstrations in Parliament Square, scores of newspaper and magazine articles, meetings in the Palace of Westminster, questions in Parliament, provoked and contributed to reports by the National Audit Office, the Public Accounts Committee, and an All-Party Parliamentary Group. One Home Secretary, Sajid Javid, admitted that the Government has a "duty" to do more to help those students who were innocent, but was subsequently reshuffled.
It was back to square one.
Nevertheless, the students persevered, though by this time stress was taking its toll and several developed mental illnesses. Migrant Voice has continued with the campaign.
This week marks eight years of this injustice. Eight years is shamefully long for the government to continue ignoring its responsibility for creating and refusing to right this wrong. The BBC investigation provides a welcome boost to the campaign. The Government must listen. We call on it to act now to put an end to this injustice and give the students their future back.
The BBC investigation provides a welcome boost to the campaign.
Justice delayed is justice denied. Justice denied is unforgivable.
+ #MyFutureBack campaign information