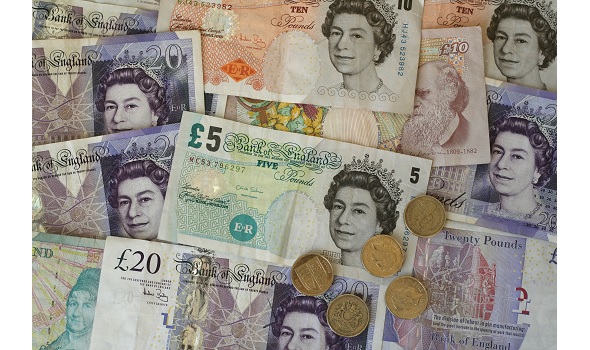 High visa costs are putting undue burdens on families in our communities and pricing people out of their rights – and it's high time the UK government reduced them.
While we at Migrant Voice welcome the announcement from the government to scrap the £65 fee for EU nationals applying for settled status, we are concerned by the high – and rising – costs for all other immigration-related applications.
An independent inquiry into Home Office fees was launched last June after campaigners called for urgent action to reduce the costs. But we have yet to see the results of that inquiry, while with every passing week, more people are forced to bankrupt themselves or forego their rights in service of the money-making machine that is the UK immigration system.
If you're married to a British person and want to live in the UK, you have to pay a staggering £3,250 for a visa that lasts less than three years. Renewing it costs the same again. After that you can apply for indefinite leave to remain (£2,389), then later naturalisation (£1,330). Then there's the annual NHS surcharge (recently doubled to £400) and various obligatory admin fees. And that's if you're lucky, and don't need to appeal any Home Office decisions.
For a family who wants to live together in the UK, and has the right to do so, the costs can quickly spiral far beyond what's affordable. They are denied the security of permanent status, denied the chance to be a citizen of this country, denied the rights that citizenship bestows.
Many are stripped bare by the relentless and excessive costs, left unable to afford the basic necessities of life. Others run up debts or turn to churches, mosques or other charitable groups, who step in to help.
The phrase of the moment among many of our politicians is "Global Britain" – a post-Brexit vision of a nation open to the world.
But with such extortionate visa costs, most people find the door shut and bolted.
It doesn't have to be this way. An application for permanent residence in France costs just £315, and citizenship a mere £47. Permanent residence in Germany is even cheaper – just £115.
Fees are higher in Canada, but still a fraction of the costs here. An application for Canadian citizenship carries a fee of £360.
The rapid rise in UK visa fees began in 2007 when the (then Labour) government decided to make the visa and immigration system fully self-funded.
Now, despicably, It's a money-making business, with the Home Office raking in 800% profit on some family applications. An ILR application comes with a price tag almost ten times higher than the £243 it costs the Home Office to process it. In the case of naturalisation, the price is nearly four times higher.
And a side effect – and likely an intentional one – of the incessant and excessive hikes of the last 12 years has been to price out most migrants.
It's a form of discrimination – against ordinary workers, ordinary families, ordinary people – and characteristic of a government that puts a high value on migrants with wealth. The immigration bill currently going through parliament could see migrants subjected to a salary threshold of £30,000 – like the visa fees, this is prohibitively high for most ordinary people.
We call on the government to dismantle this discriminatory system and bring these fees down to truly affordable levels.
For those people currently struggling to pay for the right to stay, the financial cost is high, but the human cost is immeasurable.
Anyone affected by high visa costs is welcome at our network meeting in Birmingham on Wednesday 6 March where we will be discussing the issue and how we can challenge the current system.
TOP IMAGE: UK Sterling bank notes and coins: Mark Hodson, Flickr, CC BY 2.0