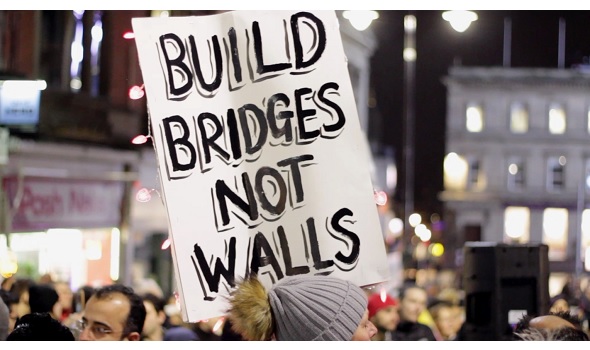 "I keep asking myself, how long am I going to live like this?"
These are the words of Espoir, one of our members in Birmingham, who is originally from Cameroon and is claiming asylum here.
Like many migrants and asylum seekers in the UK waiting for an immigration or asylum decision, Espoir is subjected to long delays and an attitude of suspicion, and she's forced to live an undignified life while she waits. These issues epitomise the chronic problems with the current Home Office and immigration system – problems of policy, structure and attitude – and remind us of the urgent need for fundamental reform.
As we head into a new year with a new(ish) government and a renewed determination to push for that reform, Espoir's story – recently told to ITV News and the Birmingham Mail – can provide motivation for the battles ahead.
DELAYS
"Espoir Njei claimed asylum when she first arrived in the UK three years ago, but is still waiting for the 'life or death' decision to grant her refugee status," wrote Kirsty Card of the Birmingham Mail in her December article.
Espoir is not alone in waiting so long. The Home Office scrapped its target of processing most straightforward asylum cases within six months in 2019 – but the number of cases decided in that timeframe had already been dropping for years. Only 1 in 4 asylum claims was processed within six months at the end of 2018 and some asylum seekers were found to be waiting 10, 15, even a staggering 20 years for a decision.
And this isn't just a problem for asylum seekers – any migrant making applications to or seeking responses from the Home Office can find themselves in limbo for months or years, often unable to work or put down roots in the meantime.
It's unacceptable that human lives can be put on hold for so long, and the Home Office must work urgently to speed up their decision-making, while also significantly improving the quality of those decisions.
SUSPICION
The Birmingham Mail article continued: "Since arriving in the UK, Espoir says she has been repeatedly interrogated about her sexuality by Home Office officials - including asking if she goes to gay bars."
An attitude of suspicion has become embedded in Home Office processes and decision-making. Asylum seekers such as Espoir are subjected to "interrogations" – a type of questioning that should never be imposed on people seeking sanctuary – and questions that expose a painfully crude (mis)understanding of sexuality, identity and cultural difference ("if you don't go to gay bars, you can't be a lesbian").
The processes for assessing immigration and asylum applications need to be thoroughly overhauled and attitudes of suspicion and distrust rooted out in favour of fairness and impartiality.
INDIGNITY
Speaking to ITV reporter John Ray through tears, Espoir said, "I keep asking myself, how long am I going to live like this? Is it the right place I choose to come to the UK?"
Living on around £5 per day, Espoir's life is a degrading one. Unable to work, she struggles to survive – and with each new day spent in limbo, her prospects of building a fulfilling life in the UK if she gets a positive decision are cruelly diminished. As John Ray so aptly says, Espoir lives "an unappetising life in a hostile environment".
Asylum seekers must be given the right to work, and the financial support for those unable to do so must be substantially increased to allow for a dignified life.
Like many other asylum seekers and migrants left in desperate limbo by the Home Office, Espoir has not let her status define her, pouring her energy into volunteering and campaigning. But her life is a painfully and unnecessarily restricted one – and this must change.
Those of us with time, energy and resources must seize the opportunities that come with a new year and a new government, and work to make 2020 a year of real reform so that people like Espoir can live dignified, fulfilling lives in this country.
TOP IMAGE: kthtrnr, Flickr, CC BY-NC-ND 2.0