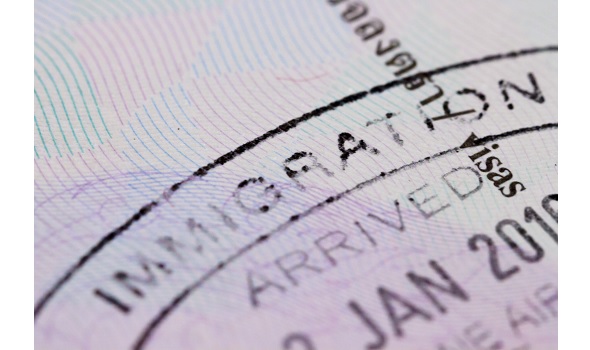 A work-based immigration system matching the vision laid out in the recently published Migration Advisory Committee report would be a dismal one – and we call on the Government to reject these recommendations and design a system that truly works for all.
The report – the result of studies commissioned by the Home Office into the salary threshold and a possible future points-based system – recommends a post-Brexit system that combines these two approaches.
While we do welcome some of the MAC's recommendations – such as lowering the general salary threshold (and taking it even lower for young workers), creating more flexible paths to settlement, and broadening the definition of "new entrant" – these represent the few (and far between) chinks of light in an otherwise bleak landscape.
If implemented, this system would see our communities become financially, socially and culturally poorer, and many of those eager to come and work in the UK and contribute to our society barred.
In the system envisioned by the MAC, those with a job offer would be able to come to the UK if their future salary is at least £25,600. This is a welcome decrease from the widely touted £30,000 threshold, but does not go nearly far enough. We want to see the salary threshold – which crudely reduces a person's value to their income – abolished.
Furthermore, a threshold of £25,600 simply makes little sense in an economy where countless full-time jobs that need filling – in social care and agriculture, for example – pay around or just above National Minimum Wage (about £16,000 in salary terms).
The MAC defends its decision by arguing (wrongly) that salary thresholds mean workers can earn a decent wage and prevent undercutting in the labour market. But if the MAC are truly concerned about workers' incomes, why not recommend raising the minimum wage rather than advocating discrimination against people who do these lower paid jobs?
Those doing vital, but lower paid, jobs in social care or elsewhere are unlikely to find a route to the UK under the second part of the scheme either, which awards points to people with good qualifications and scientific skills (among other things). This is the famed points-based system (or PBS), which would allow entry to people who don't have a job offer, but who accrue a certain number of "points" based on criteria such as age, qualifications, English-language ability, and so on. Everyone who qualifies under the Government's criteria would go into a pool, from which a lucky few would be selected in a monthly lottery to win the chance (still subject to further checks) to enter and look for work in the UK.
Such a system would be crude, discriminatory and self-defeating (we've written about this before here). Both the PBS and the salary threshold reduce a person's value to their earning potential and are likely to – intentionally or not – favour migrants who are male, young and hail from a developed, Western country, an extremely troubling prospect.
The report acknowledges that the UK population and GDP would decrease if the recommendations are implemented – surely something that should give the Government cause for concern. But what's barely mentioned is the surely devastating impact on the care sector, agriculture, construction and so on or the difficulties faced by employers who want to hire migrants but who face a complex, expensive process to become licenced by the Government to do so. The detrimental effect of these proposals on our communities, which would become less diverse, is ignored entirely.
The Scottish Government got it right in a recent report on migration, which describes a system based on salaries and points as "disastrous" and celebrates the contributions of migrants to Scotland's cultural life and communities.
We call on the Government to look again at that report and embrace that broader view – to reject the purely points/salary/numbers-based immigration game and choose to see both the needs of vital sectors of the UK economy, neglected by the MAC, and the value of migrants to this country beyond the economic.
It is possible to create a system where people can come to the UK to do jobs that are wanted and needed, where they are paid fairly for their work, and where they are welcomed as human beings – that is the future we want to see.
TOP IMAGE: Immigration Arrival Stamp in Passport, Karn Bulsuk, Flickr (CC BY-NC 2.0)