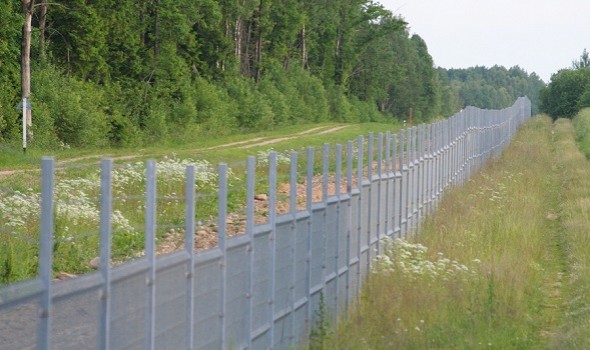 FRIDAY 24 SEPTEMBER, 2021
Is this what protection looks like now? In the latest, tragic example of migrants dying at Europe's borders, this week, four migrants died of hypothermia and exhaustion at the border between Poland and Belarus.
All they had sought was safety and protection - and they have lost their lives because of it.
We recently signed a letter in solidarity with our colleagues in Lithuania, criticising the Lithuanian government for its treatment of migrants, which has violated their human rights.
Such is the concern for migrants at the Lithuanian border to Belarus, and that of nearby Latvia and Poland, that the UNHCR, the UN Refugee Agency, and the International Organization for Migration (IOM) recently called for "immediate access to those affected". This is so that they can "provide lifesaving medical help, food, water and shelter, especially in light of the approaching winter".
The inhumane treatment of migrants is happening right across Europe. According to the IOM, at least 449 migrants have perished in the Mediterranean from January to mid-September this year - with a further 654 missing.
Between 1993 and June 2021, Dutch NGO UNITED for Intercultural Action has documented 44,764 deaths of refugees or migrants as a result of Europe's restrictive policies.
The UK is very much part of these fatal border policies. In August, one migrant died after a dinghy carrying 40 people got into difficulty while attempting to cross the Channel to Britain. His death was preventable, and the result of lack of legal routes.
It is shocking to see UK Border Force officials taking part in training to turn around boats carrying asylum seekers as they attempt to cross the Channel. Such pushbacks - already conducted by other European countries - are not only illegal under international law but will endanger the lives of those seeking protection and already in a vulnerable situation.
For too many asylum seekers who have made it to the UK, the suffering continues, with lengthy processes, poor support and degrading treatment, delays and fears of detention and deportation. Earlier this month, an inquest heard how one 19-year-old Afghan asylum seeker died by suicide in April for fear of being deported.
The government's proposed Nationality and Borders Bill would effectively further exacerbate the situation by criminalising asylum seekers who make it to the UK on their own, imprisoning them for up to four years.
Government resources should be invested in safe and legal routes for people seeking sanctuary. It should not be invested in border pushbacks that endanger lives.
We could do better - and we should do better.
Image Credit: jo.sau/Flickr, image resized for this editorial and licensed under Creative Commons license Attribution 2.0 Generic (CC BY 2.0)