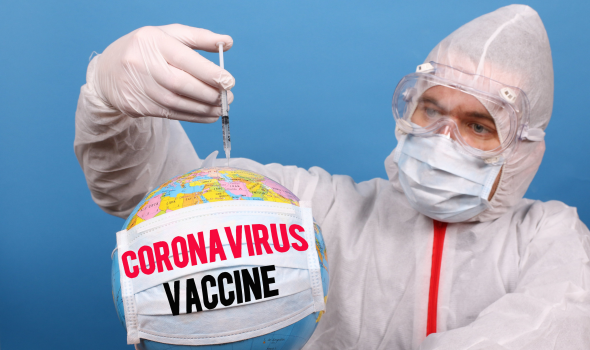 When Covid-19 vaccination programmes began in the UK and around the world, many governments promised to prioritise the most vulnerable individuals in their communities. But very little has been said, so far, about an extremely vulnerable group of people, who walk the same streets as the rest, yet are often invisible: undocumented migrants.
In many countries, undocumented migrants – including those whose permits have expired and are waiting for new ones – live in limbo, with virtually no access to public health care. An action as simple as registering with a local doctor, which in many places (including the UK) is the gateway to getting a vaccine, may need proof of ID, a social security number, proof of address, and so on. This is the case in Italy and France, for example.
On paper at least, the UK seems to be further ahead than elsewhere: everyone in the UK is allowed to register with their local GP and it is not a legal requirement to provide proof of address or immigration status when doing so. This is laid out clearly on the NHS website.
Technically then, anyone in the UK should be able to get a Covid-19 vaccine, sooner or later, regardless of their immigration status. However, there are still a number of barriers – many GP surgeries wrongly refuse to register people without ID or proof of address, and many undocumented people don't know they're eligible to register or are too scared about potential costs or being reported to the Home Office to access their GP's services, including the vaccine. (Despite promises in 2018 to largely end the practice of data-sharing between the NHS and Home Office, some data-sharing has continued, and many migrants simply don't trust those promises.)
Furthermore, while testing and treatment for Covid-19 are free of charge for everyone and require no immigration checks, the NHS has not yet made it clear whether vaccinations are covered by the same rules.
Could the UK then learn from what other countries are doing with regard to undocumented migrants?
Several governments in Europe and elsewhere have taken a number of actions to enable undocumented migrants to access healthcare and other state support during the pandemic, for example temporarily extending migrants' permits, thereby granting them access to healthcare for a longer period.
Others have gone one step further: last year, Portugal granted access to healthcare to those who had applied for a permit but were still waiting for it; Italy made an effort to regularise some undocumented migrants who were working in agriculture, domestic and care work – hence giving them a residence permit; more recently, Thailand took a similar measure.
On the issue of vaccines, very few countries have released information on their plans for making it available to undocumented migrants. In the US, single states seem to be responsible for choosing who gets the vaccine and when, with diverging policies. While New Jersey, for example, has stated that undocumented migrants will be vaccinated with the rest of the population, Nebraska is prioritising residents with papers. In response, Mexico's government stated that it will seek to invoke labour provisions in the North American trade pact, which should ensure that migrant workers in the US receive a vaccine regardless of their immigration status.
European countries, for the most part, still don't have clear policies. There are positive signs from some governments, with Belgian and Dutch officials stating that undocumented migrants will not be excluded from vaccination programmes. But it looks like others, such as Italy, only intend to provide a vaccine to migrants with a valid residence permit. In South America, Colombia is planning to do the same.
Across the world, the uncertainty about whether they will be able to access the vaccine along with everyone else is only adding to the struggles that undocumented migrants face on a daily basis. Compared to many other countries, the UK is in a good position to make sure everyone gets the vaccine who wants it, but there is still work to be done to ensure this happens.
TOP IMAGE: Vaccine with a possible cure for Coronavirus and Planet Earth, Jernej Furman, Flickr (CC BY 2.0)