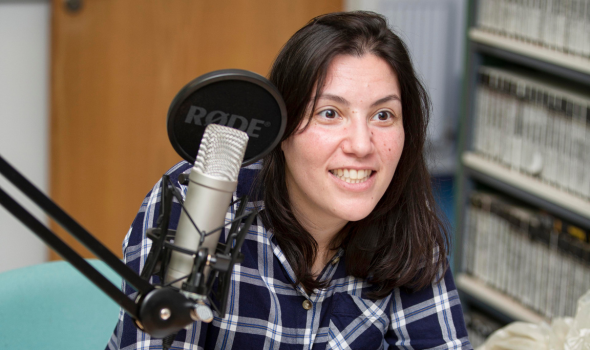 We're proud to present to you Voices for Change, a podcast episode where migrants of all backgrounds have come together to share their thoughts on issues that are affecting them.
This podcast is part of UNESCO RILA's "The sound of integration" podcast, and it is the result of our latest Media Lab in Glasgow, a two-day intensive media training which took place in partnership with Glasgow University at the end of May.
In this episode, Fatma has a message of hope, as she talks to Grace about the obstacles she faced in her job search in Scotland despite having 7 years of experience in academic teaching prior to coming to the UK. This is followed by Annamaria and Juliette calling for urgent action by the UNHCR regarding the unbearable conditions imposed on those living in refugee camps in Malawi. They also took the time to talk about the Illegal Migration Bill sharing their concerns for how this will have detrimental effects on refugees fleeing to the UK. Life for any single parent can be hard, Ahmad uses this opportunity to address what it's like being a single parent, disabled person and refugee. This only paints half a picture of what you can discover on this podcast, click on the link to hear the full episode.
You can listen to the episode here:
Unesco RILA
·
E49 - Voices for Change
About Migrant Voice's intensive Media Lab
This Media Lab was run in partnership with the University of Glasgow. It was attended by a diverse group of migrants, who joined either a podcasting workshop, facilitated by Sadie Ryan and John Mcdiarmid, or a print media workshop, led by Beth Pearson.
The facilitators focused on creating a safe space through setting up activities which encouraged discussions and allowed participants to share their thoughts, feel heard, and relate to each other. This led them to identify what they wanted to talk about in the podcast and who they wanted their audience to be.
You can read more about this Media Lab on our website, and sign up to our newsletter if you want to join future activities in Glasgow, London or the West Midlands.
---
Photo credit: Karen Gordon