Poems by H. Chikowore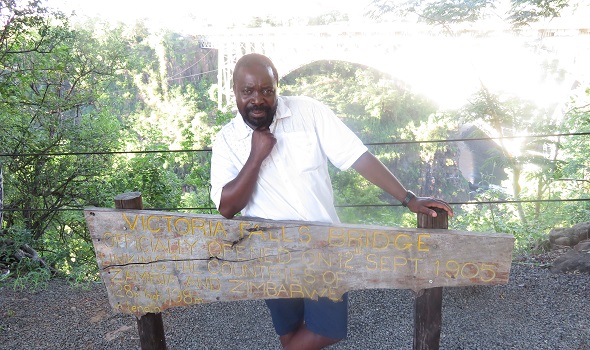 Handsen Chikowore is a poet originally from Zimbabwe and has written many poems on topics such as human rights, poverty and animals.
As an accomplished poet, Handsen has been published in magazines such as The Spectator, The Parade, The Southern Cross, De La Mancha and Philosophy Now.
Having fled Zimbabwe through the Limpopo boarder, Handsen went on to read his poems at Exiled Writers Ink, Paris Poetry Festival, Limmud, Black History Month and Brecon Poetry Festival.
'Poetry helps me to express thoughts and provide me with an exciting platform to inform, educate and entertain people in a unique way,' he said of his motivation for writing poetry.
Below are excerpts from Handsen's latest poetry work
1. I will arise
Even if the welcome is awkward and cushioned in curses
I will not succumb to the thorns that owns no authority
From the noise that is mere nonsense to the air that carries nothing
I will not be swallowed by the media that fail to feed its fat cats
I will still arise against all odds as an odourless asylum seeker

From the beacon of Calais to the Mediterranean Sea
I will not be washed by the man made sea-weeds
From the barbaric barbed wires that wash sanity
To the boundaries that give birth to them and us
I will not bow to the barriers that never bury insanity
I will still rise in the midst of ashes that are not ashamed

From the undigested Geneva Convention
To the asylum policy that alarm police
I will not resist the insistence to seek sanctuary
I will cling under the curtain of protection
Fixing my eyes and hope that miscarriage of justice
Is not within the proximity of Geneva Convention
Still I will arise even if I am rejected again and again.


2. Freedom
Freedom, you are so dear to me
Even my appetite see your dead vision
You are so far from my sofa
Whereas miscarriages of justice sit next to me

Common sense stand no more chances
As no more chances stand in my way
I am frequently reaching out your umbilical chords
Yet I am soaked in injections of injustice

My movements are no more free steps
As each step is an inch of torture upon persecutions
Where arbitrary arrests reside in permanent residence
Which only proves that chains of slavery are still alive